By Thomas J. Ryan
In his first conference call since returning as Duluth Trading's CEO, Steve Schlecht, pictured below right,  said markdowns required to clear slow-selling inventory led to an earnings shortfall in the second quarter and a lowered outlook for the year. The Founder also said new store growth would be slowed in the near-term to focus on profitability while also expecting improvement in the second half.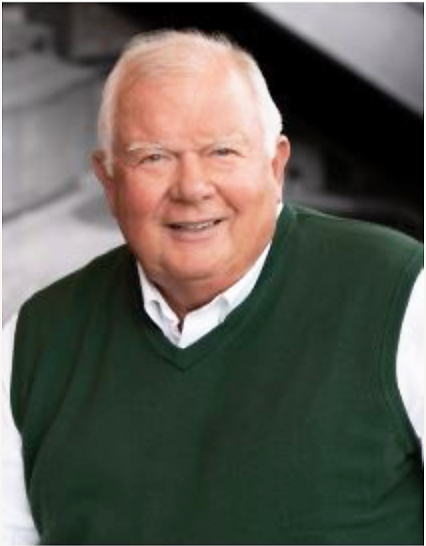 "I'm truly committed to ensuring the continuity of our vision, our culture and our forward momentum," Schlecht told analysts. "While I haven't been the public face of Duluth Trading for some time, I have been actively involved in all aspects of the business."
Schlecht, who also serves as the company's Executive Chairman, returned as CEO following the announcement on September 4 that Stephanie Pugliese, the CEO since early 2015, had resigned to become President, North America at Under Armour.
Schlecht thanked Pugliese for her efforts citing her success at Duluth building omni-channel capabilities, jumpstarting the brand's women's business and adding 50 stores. Said Schlecht, "Her talents and achievements did not go unnoticed and opened the door to a new opportunity with Under Armour. Everyone who has worked with Stephanie will miss her, and we will. We wish her the best success in her new endeavor."
He said Duluth has already achieved a "smooth transition" since Pugliese's exit to focus on the "all-important fourth quarter." But he added the management team has "our work cut out for us" as weakening sales trends since the start of the year worsened in the second quarter. The outlook was lowered for the year as earnings and sales both came in below Wall Street's targets.
Under the updated guidance for the full year:
Net sales are now expected in the range of $610 to $620 million, down from previous guidance of $645 to $655 million.
Adjusted EBITDA is expected in the range of $51 to $55 million, down from previous guidance of $60 to $64 million.
EPS is expected in the range of 60 to 66 cents, down from previous guidance of 74 to 80 cents. EPS is also now expected to be down from 68 cents a year ago.
Capital expenditures are expected in the range of $38 to $42 million, down from previous guidance of $40 to $45 million.
In the second quarter ended August 4, sales increased 10.2 percent to $122.0 million, falling short of Wall Street's consensus target of $127.6 million. Net profits tumbled 70.3 percent to $1.9 million, or 6 cents a share, versus analysts' average estimate of 10 cents.
Adjusted EBITDA of $9.6 million compared to $13.1 million in the prior-year second quarter.
Direct segment sales were essentially flat to last year at $60.3 million while Retail segment sales grew 24 percent to $61.7 million due to store openings. Duluth opened four stores in the quarter with all opening in new states: Arkansas, Connecticut, Alabama, and Georgia. The quarter ended with 55 stores versus 39 a year ago.
"Sluggish sales trends in the direct channel and existing store markets deepened in the second quarter, especially in May, with traffic and overall sales volumes falling short of our expectations," said Dave Loretta, CFO. In an effort to drive more store and web traffic, promotions and deeper markdowns were taken on spring and summer products, particularly on core men's items. As a result, gross margins for the quarter declined 310 basis points, to 53.1 percent.
Women's continues to outpace men's with an overall growth rate of over 20 percent for the quarter and mid-teens growth rate online. The healthy women's growth is expected to continue in the back half of the year with a greater assortment of new women's items, the launch of a Workday Warriors collection and an increased number of plus-sized SKUs. New product launches and an increased number of new items are being used to revive the men's business.
Gross margins are expected to improve in the second half but not enough to offset the first-half erosion due to heavier clearance activity in August and early September. Tariffs are also expected to negatively impact margins by 20 basis points for the full-year. Less than 15 percent of Duluth's product is sourced from China.
SG&A expenses increased 16.7 percent, or to 50 percent of sales from 47.2 percent in the same period a year ago. The increase as a percent of sales reflects a higher mix of retail sales.
Loretta noted that despite the incremental store cost and associated lease expenses, Duluth has now mostly cycled past the larger fixed investments in the business from last year. SG&A in the second half, as a percent of sales, is expected to decrease by over 150 basis points.
For the second half, sales are expected to grow about 10 percent due to the opening of 15 stores overall in 2019, online growth in the mid-to low-single-digits, new products and improved inventory flow.
Said Loretta, "Most importantly, we expect the second half of 2019 to be our turning point on growing operating margins and delivering the growth in bottom-line results we've been planning for and investing in.'
For 2020, Schlecht said that following the company's "growing pains" over the last year-and-a-half, retail expansion will be slowed with a focus on improving asset productivity and the company's operating margin rate. Duluth plans to continue opening doors in new markets, but overall square footage is expected to expand by 30 to 40 percent less than previous years. Capital deployed for systems and infrastructure will also moderate in part because much of its omni-channel investments are in place and need to scale.
Schlecht said the company has made several "behind-the-scene" investments in infrastructure and logistics that are expected to improve underlying profitability in 2020.
"We have a strong team in place to execute our plans and to ensure the long-term success of the business," Schlecht added, "In general, our top priorities remain the same. First, is to drive top-line growth through new product offerings and targeted marketing that expands our brand awareness. Second, is to leverage our cost structure to drive profitability, while ensuring that we exceed customer expectations. And third, to achieve greater return on our investments."
In the Q&A session, Schlecht said the company remains committed to building a national footprint of locations. He said, "My objective here is to see us improve our operating ratio. And to do that, part of it is to slow down the growth of the business. We've digested a lot over the last two years, took on a lot of changes and whatnot and I think it's time that we really focus on executing well and continue to build the brand.
Schlecht, who is 71, also said he doesn't anticipate the search for a new CEO will begin until early 2020 as Duluth's team focuses on holiday selling this year. He said, "Our focus will be on someone who really has strong brand credentials, merchandising, marketing, retail, and direct marketing. Those will be a lot of things we'll be looking for. So hopefully, we'll have the search completed by mid-to-late 2020."
Schlecht founded the business in 1986 and was CEO from 2003 to February 2015.
Photos courtesy Duluth Trading