By Eric Smith
<span style="color: #a1a1a1;">Is Clarus Corp. about to pull the trigger on another acquisition?
John Walbrecht, president of Clarus and its flagship brand Black Diamond (BD), said the Salt Lake City, UT-based company could be adding a fifth asset to its portfolio that also includes Sierra Bullets, Pieps and SKINourishment.
"Consistent with our focus on the disciplined pursuit of value-enhancing external growth opportunities, we have identified a target that meets our stringent M&A criteria and expect to have more news to share if this opportunity progresses further," Walbrecht said this week on the call to discuss Clarus' fourth-quarter earnings.

Walbrecht has spoken at length—to SGB Executive as well as to the broader investment community—about the company's unique M&A strategy that targets what he calls "superfan" brands. According to Walbrecht, these companies:
have a leading market share in at least one product—e.g., the cam for Black Diamond, the bullet for Sierra, the avalanche beacon for Pieps and the ClimbOn lotion bar for SKINourishment;
have a history of innovation—because no hard-core athlete is satisfied with the technology of two years ago, much less 10 years ago;
have 100 percent brand awareness among core athletes—which is "hugely important because that's what sustains the longevity of the brand," Walbrecht said; and
don't have a strong go-to-market strategy—because "they haven't had to" thanks to word of mouth, Walbrecht said.
Clarus, a publicly traded holding company, believes all four of those criteria can be applied to its portfolio despite the obvious category and geographic incongruities. After all, BD is a Utah-based backcountry equipment brand, Sierra is a Missouri-based bullet manufacturer, Pieps is an Austria-based avalanche beacon maker and SKINourishment is a Texas-based skincare company.
But Clarus has a clear M&A strategy regardless of its seemingly disparate assets, something Walbrecht outlined for analysts on the earnings call.
"We expect to target acquisitions that provide access to new product groups and customer channels or that can diversify us within the outdoor and consumer markets," he said. "Superfan brands not only have leading product market share and brand strength among diehard customers but also provide recurring revenue, sustainable margins and strong cash flows to be accretive to earnings. They must be well-run businesses. This will ensure we are enhancing value for the company and continued to be careful stewards of the shareholder capital along with funding our quarterly dividends and repurchasing our common stock."
How imminent is a deal? Walbrecht was unavailable for further comment Tuesday, but he shared his M&A strategy with SGB Executive last year for an in-depth feature.
"We look at a lot of businesses because we have a clear definition of what a superfan brand is," he said at the time. "It's this idea of having a leading market share, having a history of innovation and understanding how important product innovation is to this process."
<span style="color: #a1a1a1;">Meanwhile, Clarus scored a revenue and earnings beat in the most recent quarter.
The company reported fourth-quarter net income of $12.4 million, or 40 cents per diluted share, topping Wall Street's estimates by 9 cents. And Clarus' Q4 revenue of $61 million was $1.3 million better than analysts' targets behind a 13 percent increase in Black Diamond sales that partially offset a 35 percent decline in Sierra sales.
On the earnings call, Walbrecht said Black Diamond's performance in the period stood out. The brand won dozens of awards across its product line, which Walbrecht said strengthened BD's relationship with channel partners.
"We have focused our Black Diamond strategy over the past three years on leading the market with new product introductions across all categories of climb, mountain, and snow, including the core activities of climbing, alpinism, mountaineering, trail running, backcountry skiing, and snowboarding," he said.
"These innovations in equipment have generated more than 2,900 product reviews in popular media and more than 92 industry awards for 2019 compared to 75 in 2018. This allowed us to achieve more first-to-market with our key retailers than ever before while accelerating the marketing of these new products through social media, athlete content and national advertising."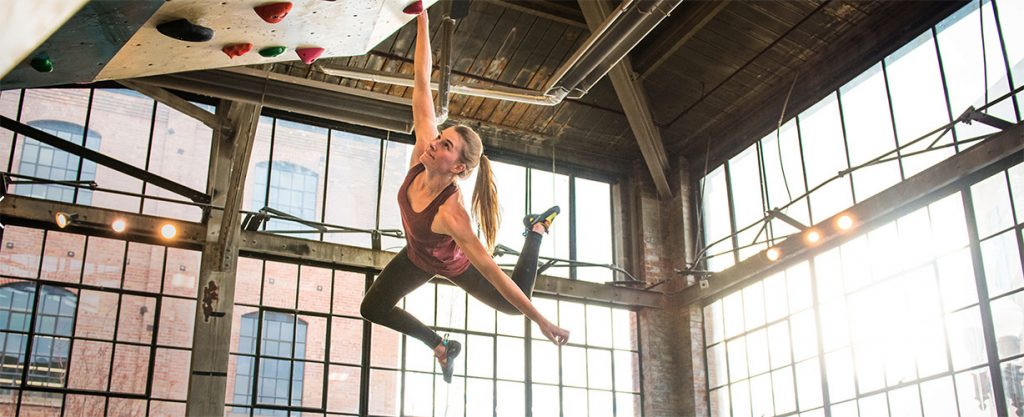 Looking at Black Diamond's sales breakdown by product category:
Apparel business was up 25 percent due to continued growth in men's and women's sportswear, technical outerwear and logo wear.
Climb business was up 19 percent driven by harnesses, carabiners and helmets "as well as the continued positive growth trends and popularity of the sport," Walbrecht said.
Ski business grew 13 percent due to strong demand across BD's portfolio of backcountry products, including snow safety products such as beacons, a new line of JetForce packs and alpine touring (AT) equipment such as bindings and skins.
Mountain business grew by 4 percent due to some early launches of spring product to our international distributor markets, and "we experienced particularly strong growth in trekking poles and gloves," Walbrecht said.
Also, Black Diamond posted a 38 percent increase in its direct-to-consumer business.
"We continue to support our multi-channel direct business with more community outreach, increased training to our employees, and an enhanced product offering and improved merchandising efforts," Walbrecht said.
However, the brand is seeing some headwinds due to the coronavirus, Walbrecht said, specifically with its supply chain, which the company said is running between 60 percent to 80 percent of capacity.
"We will not be able to offset the effect it [the coronavirus] is having on logistical disruptions and production delays in our supply chain," Walbrecht said. "We are also currently seeing an impact to consumer demand in certain key international markets within the Asia Pacific region, specifically China, Hong Kong, Taiwan, Korea, Japan and Australia and Europe, specifically in Italy, France and the Netherlands representing approximately 15 percent of our consolidated business.
"Our outlook assumes a portion of these headwinds for the first half of the year. However, it does not consider any additional negative developments that could take place related to the buyers on our supply chains, logistics, geographical locations impacted and any negative impact on travel and consumer demand."
For the full-year, Clarus reported sales increased 8 percent to $229.4 million compared to $212.1 million in 2018. The increase was driven by 13 percent growth in Black Diamond sales, partially offset by a 17 percent decline in Sierra sales. The year‐over‐year decline at Sierra was expected due to continued headwinds in the bullet and ammunition industry. On a constant-currency basis, total sales were up 9 percent.
Shares of Clarus Corp. (CLAR) were up 85 cents, or 8.2 percent, to $11.23 at market close Tuesday.
---
Photos courtesy Black Diamond.  Shown are BD Athletes from top-to-bottom: Colette McInerney, Babsi Zangerl and Claire Buhrfeind