Marking its seventh acquisition in the last 16 months, Vista Outdoor acquired Stone Glacier, an ultralight backcountry and hunting gear brand based in Bozeman, MT.
Founded in 2012 by Kurt Racicot, Stone Glacier is described on its website as the "result of 15 years of solo sheep hunts from the Dall country of Alaska to the unlimited districts of Montana's Beartooth Wilderness." Winning backcountry fans with its lightweight yet durable gear, Stone Glacier has landed on the Inc. 5000 list of fastest-growing private companies for the last three years.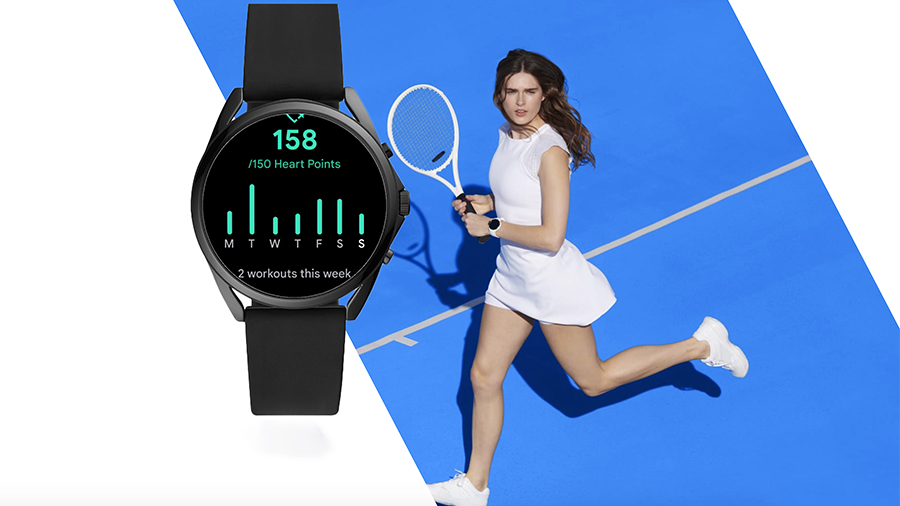 Racicot, the former owner, will continue to head up product design while Jeff Sposito, who formerly worked for SITKA Gear, leads Stone Glacier as president.
With Stone Glacier, Vista Outdoor will end the 2021 calendar year with six acquisitions, also including Fiber Energy Products, a maker of all-natural wood grilling pellets; Foresight Sports, a maker of launch monitors and golf simulators; QuietKat, an electric bicycle company; Venor, a hunt-inspired female apparel brand; and HEVI-Shot Ammunition.
Here, Vista Outdoor's CEO Chris Metz discusses Stone Glacier's growth potential and Vista's entry into the packs, camping equipment and technical apparel categories.
Can you tell us about Stone Glacier? Stone Glacier is in the ultra-lightweight, technical backcountry hunting category. So you think of a Sitka with Jason Harrison who invented the category initially and then KUIU got into it. Stone Glacier's got a fervent following of people. It was started by an avid hunter in 2012. He subsequently brought on a couple of folks, including the current CEO, and developed a superb team. In fact, it's one of the best-run organizations I've seen for a smaller, fast-growing company. We think it's one of those companies that has tremendous growth in front of it. They started off in very technical packs and hunting and camping gear like tents, bags and packs. They created a crossover with other backcountry enthusiasts that appreciate a lighter weight for their equipment. Over the last couple of years, they've moved into apparel and they've done a great job. Their fastest-growing category is apparel and it makes up a third of sales today. They're based in Bozeman, Montana, where there's a lot of consumer outdoor products companies popping up. And three years in a row, they've been on the Inc. 5000 list as one of the fastest-growing private companies.
What's Stone Glacier's channel mix? It's predominantly online but they're in select retailers across America, like Scheels, which is a big customer. It's about a two-thirds, one-third mix.
Can you share Stone Glacier's sales? Are they profitable? We're not going to disclose sales for competitive reasons. The company's revenue is not yet material to us from a disclosure standpoint as a $3 billion company, but it's growing very, very quickly. It is one of the up-and-coming, best-known brands in the space. If you go out and explore this type of category, you'll see it pop up as one of the most exciting brands. They're also profitable.
How did the deal come about? Were they for sale? They were not for sale. Like many of our deals before, we got to know them. I became personal friends with the owner and with the CEO because I started using their gear three or four years ago. And through that relationship and through what they've seen from Vista, they became more comfortable with partnering. If you think about who Vista is today, we've become the acquirer of choice for a lot of founders who want to leverage their strengths with what Vista brings to the party in the outdoor space and not to sell their brand to a financial sponsor. They saw us as a very, very exciting home. It took a couple of years before they started to see some of the other acquisitions we've made, and now this is our seventh acquisition in the last 16 months so it was that relationship building that enabled us to buy this company like we have the previous four without having to go to market.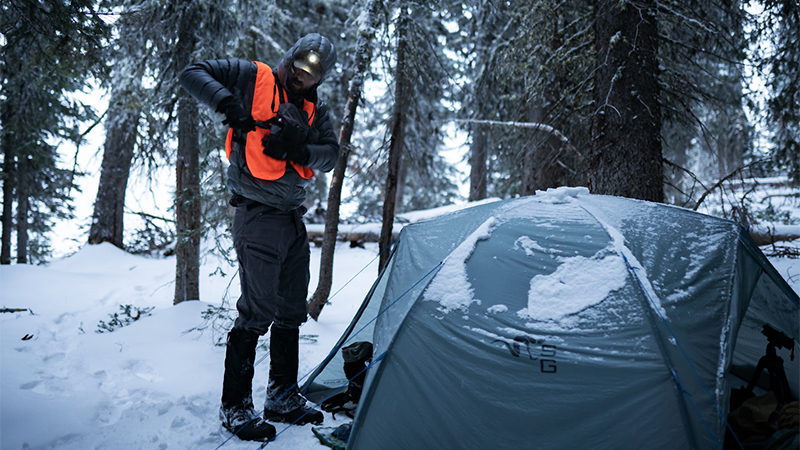 What opportunity did Vista see in Stone Glacier? What we see is the opportunity to expand into the backcountry hunter and angler marketplace, which is one of the fastest-growing user communities. You think about what happened pre-COVID and then COVID just ignited it to where people are looking to get outdoors into the backcountry, whether they're hunting, skiing, snowshoeing, or just enjoying Mother Nature. This gets us into that category in a much bigger way. We haven't been in backcountry packs, tents, bags, and things of that nature. And where Stone Glacier is different than say KUIU and Sitka, it has strong crossover appeal. They've been appealing to folks that are across the different user groups from the very beginning.
How do you plan to scale Stone Glacier? We've got 39 brands, ten of which have sales of more than $100 million, and part of our mantra is to keep that founder's mentality in these brands. What we like about Stone Glacier is their great product development and a really good team. And what we bring to the party is the ability to help them with brand management and marketing. Through our centers of excellence, we can help our brands, both online and through distribution in the way they build and market their brands. Secondly, we've got tremendous distribution relationships that we can help their teams expand into. So we bring a lot to the Stone Glacier team to help them get to the next level. And that's what pushed them over the edge is knowing that if they want to be a $100 million brand, they need to team up with somebody like us to do that.
Can you discuss potential synergies with other Vista brands? One of our sayings is "Better together." The first thing we'll do is sit down with the CamelBak team and we'll sit down with Eagle, Blackhawk and all our other brands and we'll say, "Where are those synergies?' Because they're the same consumer that we're leveraging from social marketing and media. We share the trends and the data across our portfolio so all of our brands are excited to get to know Stone Glacier better and see how we can cross-market, cross-promote and learn from each other.
What will the integration involve? There will be no changes to the management team. Kurt and Jeff are fully committed to growing the business and we're going to partner with them. Kurt is the chief product officer and chief design officer. He's got his thumbprint on every new product they make. Jeff essentially runs the company. They're going to stay in Bozeman. In fact, we're going to open a brand new facility within the next six months, a much bigger facility which will give them a retail footprint and bigger warehouse space. And in the fast-growing area of Bozeman, they'll be one of the employers of choice. In terms of distribution, we're going to be very thoughtful and strategic. One thing we do when we buy brands is we don't change the way they do their business today. We're looking to get to know them much better and enable the things they're doing now to be done better, then we'll make changes as we go forward where both of us see the opportunity. We don't have any intentions of changing the way they go to market right now, but there are going to be a select handful of distributors and retailers where it may make sense to eventually expand it.
Stone Glacier appears to match many of Vista's environment and conservation values. How important is the cultural fit? It's the most important thing. We would not acquire a company without there being a really, really strong cultural fit. We want people to exhibit behaviors that are consistent with winning teams. We want them to attract great employees. We were nominated as one of America's Best Midsize Employers by Forbes this year and that was voted by our employees. So our employees have really embraced the culture and it's important that any company we bring in exhibits those same types of behaviors and creates a work environment that is diverse and that will allow us to cross-pollinate within our brands. So Stone Glacier fits right into that.
Can you discuss the financing of the deal? We're going to pay for it 100 percent with cash, and it will have zero impact on our leverage ratio. We've got little to no debt right now. We're less than one-and-a-half times levered and this will have zero impact on that.
Is Vista still in acquisition mode? Do you have a goal of acquiring a certain amount of brands each year? This will be the second year in a row where we're generating record cash and record profits. So our number one priority is reinvesting in our powerhouse brands that we have today. I'm proud to say that we're driving organic growth across all of our big brands. That's where our cash flow goes first. Secondly, we've moved into being a big acquirer in the industry with our excess free cash and we're going to continue that. We've got a strong pipeline of acquisitions we're looking at and if you look at the last four that we've just done in the outdoor space—Fiber Energy, Foresight Sports, QuietKat and now Stone Glacier—with every one of them we developed a strong relationship beforehand and we bought them before they even went to market. That's not easy to do. But we built relationships with a number of companies in our pipeline that we're currently looking at right now. We don't have a set number. It really depends on who's available. And this is not an easy time to buy companies. But we're going to continue to work hard. We've developed a team and a capability to be able to go out and ascertain companies who fit our culture and who enable us to get into fast-growing categories. The last three deals we've done are almost hyper-growth with electric bikes and golf launch monitors and now, backcountry, hunting and angling. They're fast-growing categories for us and we want to continue to do that.
Does the Stone Glacier acquisition signal Vista is looking harder at acquiring brands in the camping and apparel space? Potentially. We don't have any particular targets or any big ideas to go after camping and apparel. But the way we're doing it is we're very thoughtfully getting into categories to learn and grow. When we do a bigger transformative acquisition, we'll know the space really well, and it will be less of a leap.
Photos courtesy Stone Glacier