<span style="color: #a6a6a6;">At the Stifel Cross Sector Insights Conference, Patrik Frisk, CEO and president of Under Armour, said he believes the brand's amplified focus on athletic performance will pay off as the coronavirus pandemic drives increased interest in fitness and health.
"We believe that there's a good chance that the trend around athletics, and more specifically around personal fitness and health and wellness, is going to continue to be important as we access this timeframe," said Frisk.
Frisk noted Under Armour moved to "double down" at athletic performance as part of its three-year transformation. He admitted the shift drew some critics with trends favouring athleisure and casual apparel in the active space.
"We've always felt that that's been really important to us because of our origin and our heritage," said Frisk of the athletic performance focus. The decision to return to a heightened emphasis on athletic performance was also driven by surveys with 40,000 consumers across the globe that "led us to believe that that was the right way to think about our business."
The athletic performance-first platform launched in January with the "Only Way Is Through" campaign and early indications in January and February indicated that "the consumer was responding" to the updated positioning. With the emergence of the pandemic, however, the brand campaign and platform shifted to "Through This Together" that has likewise seen a "good response" from consumers.
The message is being spread by athletes and influencers broadcasting workout videos online. Frisk sees the heightened focus on digital engagement driven by mandated stay-at-home orders helping the brand's outreach efforts.
"We'd like to think of this period as the time of the 'great equalizer' because UA has had an opportunity to compete head-on with all of our competitors in an equal way, to some extent, because of everyone having to be more or less online," said Frisk. "And it's also showing us that when we have that opportunity, we can certainly compete. The consumer's responding."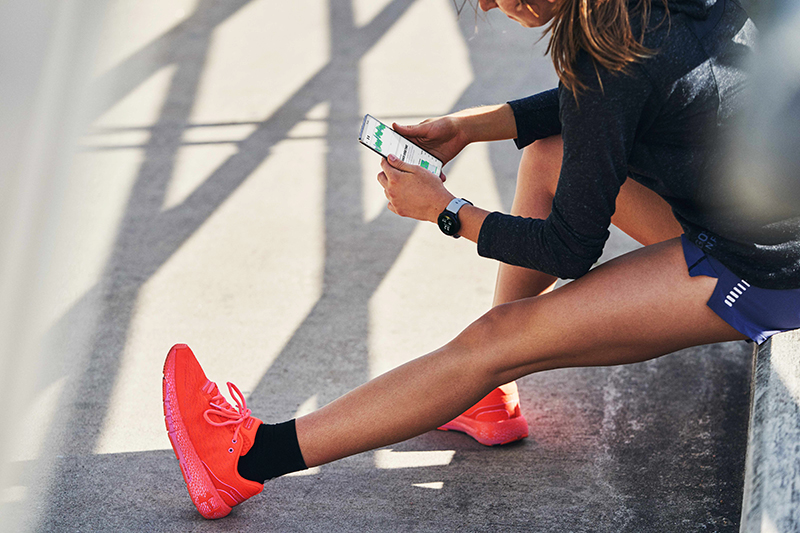 On the digital front, Frisk noted that a new online platform will launch in July in the U.S. in time for back-to-school selling with enhanced CRM (customer relationship management) capabilities to support personalization. A new loyalty platform will arrive in early 2021.
Frisk and CFO Dave Bergman spent much of the time discussing progress on the company's three-year transformation effort that included streamlining its supply chain by reducing SKUs by about half, decreasing materials used by over 80 percent and reducing the number of factories it works with by 30 percent. Becoming more important to fewer factories has been helpful in collaborating amid the pandemic. Said Frisk, "As we've had our demands shifted so dramatically, having strong partners has been absolutely essential."
Under Armour also moved further to balance its sourcing with less than 8 percent of product now being made in China.
Beyond cost savings, the supply chain changes drive efficiencies that support a faster-to-market model and compliance. Frisk said that before COVID-19, Under Armour was delivering product "better than we ever have in terms of on-time and full as a brand."
Bergman said inventories are much more closely aligned with demand. The "much healthier mix of inventory" drove "meaningful improvements" in gross margins in 2019 and improved the company's cash-flow position.
The CFO added, "Unfortunately, this year that is going to be a little bit offset by what we imagine is going to be a pretty prolonged promotional environment as we go through the back half of the year."
Asked about distribution, Frisk highlighted the progress Under Armour has made segmenting product across channels. He said, "We've become a lot better at segmenting the right product in the right place at the right time."
However, he noted that the economic pressures will drive further consolidation among wholesale accounts. Frisk said, "There will be winners and losers, and I think if you did not have a great business coming into this period, you're certainly not going to have a better business coming out of it."
On the positive side, he believes Under Armour "might benefit from this to some extent because we're a smaller brand so just automatically we're not in as many doors as our competition." He also noted that Under Armour has a smaller presence inside malls versus its bigger competitors.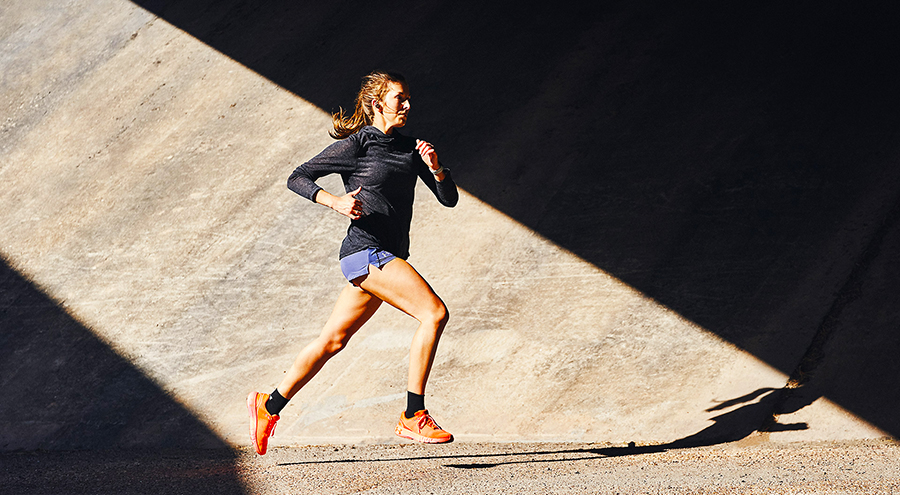 <span style="color: #a6a6a6;">UA officials reaffirmed its five-year, 10-percent-plus operating margin target. Said Bergman, "There's absolutely nothing that should be able to stop us from doing that. The timing is what we'll be ready to talk about at some point in the future."
Gross margins are expected to be helped by supply-chain efficiencies as well as faster-than-average sales from DTC (direct-to-consumer) and the APAC region, which both carry higher margins on average. A restructuring plan and further cost-saving measures announced with first-quarter results are expected to reduce its originally planned 2020 operating expenses by $325 million.
Investments will continue to support digital and e-commerce that's seeing an accelerated shift due to the pandemic. The brand's three long-term investment areas continue to be international, women's and footwear.
Asked about the footwear opportunity, Frisk said success largely depends on the ability to building franchises. He added, "I'm saying that coming from a background at Vans, Timberland and other brands, where that, of course, is the core and the backbone of what they do."
One encouraging sign was that the Bryce Harper cleat from Under Armour was the best-selling cleat for a few weeks at Dick's Sporting Goods just prior to the pandemic. Cleats marked UA's entry into the footwear category in 2006.
More significantly, the UA HOVR Machina has been selling through solidly across all regions in both men and women, even stronger than the Infinite last year. As a result, Frisk said Under Armour has now found success in running footwear at prices ranging from $80 to $90, $100, $110, $120 and $150. He called such segmentation "absolutely fundamental to our future, and we are now able to compete."
One other indicator that Under Armour is gaining traction in running is that during the pandemic, over 200 percent more Under Armour shoes were connected to its MapMyRun platform than the same time last year. Said Frisk of the finding, "For us, there's every indication that consumer does not have a problem with accepting Under Armour as a running brand."
Photos courtesy Under Armour