AdvanSix, a leading manufacturer of Nylon 6, appointed Kelly Slieter as senior vice president and chief human resources officer.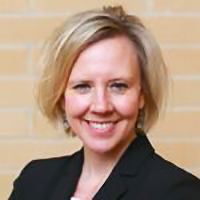 In this role, Slieter, shown right, will be responsible for leading the company's human resources organization including talent management, leadership development and training, compensation and benefits, and communications. Slieter will report directly to Erin Kane, president and CEO of AdvanSix and be a member of the Company's executive leadership team.
"Kelly will help us continue to build an engaged, inclusive and high-performing culture at AdvanSix," said Kane. "She brings tremendous experience after serving for over 20 years in various human resources leadership roles across multiple industries. Kelly has an impressive track record of success and will be a critical partner as we advance our broader strategic initiatives. We look forward to her joining the AdvanSix team and leading in an environment where talent and culture continue to be a driving factor in our collective success."
Slieter joins AdvanSix having most recently served as VP of human resources within the Performance Materials and Technologies division of Honeywell International. Previously, she held positions of increasing global responsibility at Honeywell, Tyco International and Bristol Myers Squibb.
AdvanSix is a manufacturer of Nylon 6, a polymer resin which is a synthetic material used by our customers to produce fibers, filaments, engineered plastics and films that, in turn, are used in such end-products as carpets, automotive and electronic components, sports apparel, food packaging and other industrial applications.
Photo courtesy AdvanSix