By Eric Smith
Peloton Interactive Inc. appears to have ridden out the controversy surrounding its recent ad that took social media by storm and sent the company's shares plummeting.
The national television ad, The Gift That Gives Back, was derided by many who said it depicted an already thin woman working out on a Peloton bike for a year to shed weight and stay young only for her image-obsessed husband.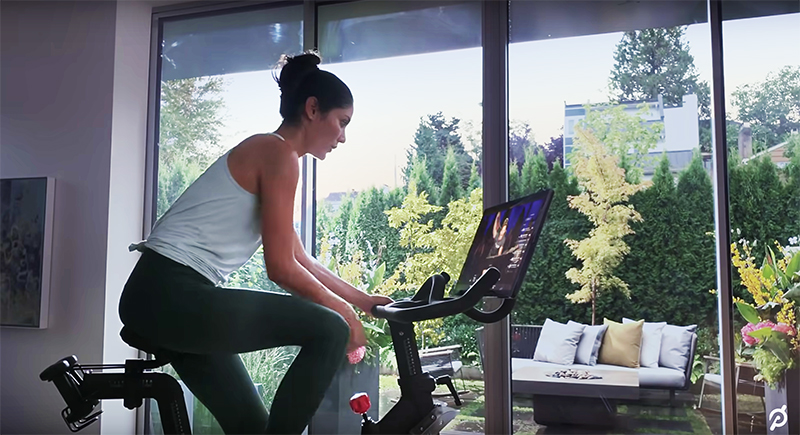 Criticism was fierce on social media. Some clever spoofs found their way onto YouTube and Ryan Reynolds' gin company even produced an ad—The Gift That Doesn't Give Back (obviously)—with the actress from the Peloton spot hanging out with friends on a girls night out. Drinking commences and the trio toasts to "new beginnings."
Peloton remained mostly tight-lipped about the ad, instead offering prepared statements comments like this one:
"We constantly hear from our members how their lives have been meaningfully and positively impacted after purchasing or being gifted a Peloton Bike or Tread, often in ways that surprise them," a company representative said in a statement earlier this month. "Our holiday spot was created to celebrate that fitness and wellness journey. While we're disappointed in how some have misinterpreted this commercial, we are encouraged by—and grateful for—the outpouring of support we've received from those who understand what we were trying to communicate."
Peloton appears to have ridden out the firestorm. And when the company's leadership took to the presentation circuit last week, the focus was not on the ad—no mention of it or even questions about it from investors or analysts—but instead on the potential Peloton is eyeing a few months after going public.
As Peloton CEO John Foley told the crowd at last week's Barclays Global Technology, Media and Telecommunications Conference in San Francisco, CA, the company is concerned solely on convincing investors that Peloton is impossible to put in a box. That it is, in fact, a business unicorn that created its own category.
"Some investors are still skeptical or struggling to get their brain around what Peloton is and how it works because it's so different," Foley said. "We are a hardware company. We're a software company. We are a media company. We're a retail company. We're a logistics company. We now are a manufacturing company. We have a music platform like Spotify. We have an apparel business."
And, he added, this "multifaceted" business is built on different components that "all work in concert to deliver a very bespoke high-end experience, one that's vertically integrated in a way that not many young businesses are vertically integrated," Foley said. "I think that creates a moat."
Foley and his team are steadfast in their belief that the moat Peloton has created is impenetrable. That's because it's not just a stationary bike or a treadmill company and it's not just a fitness class and it's not just a digital platform. It's all of those business models wrapped into one, which leaves Peloton in a class of its own.
"I like to say we do not have like-minded competition," Foley said. "And when you think about [a] like-minded [competitor], it is a hard-core technology company—a very well-capitalized software technology company—that I think would be competitive. It is not a big-box gym, trying to figure out what Python code is. It is not a hardware manufacturer that has been making hardware for 40 years trying to figure out how to become a software and content and media company. If you think about who a competitor to Peloton might be, we don't have one yet."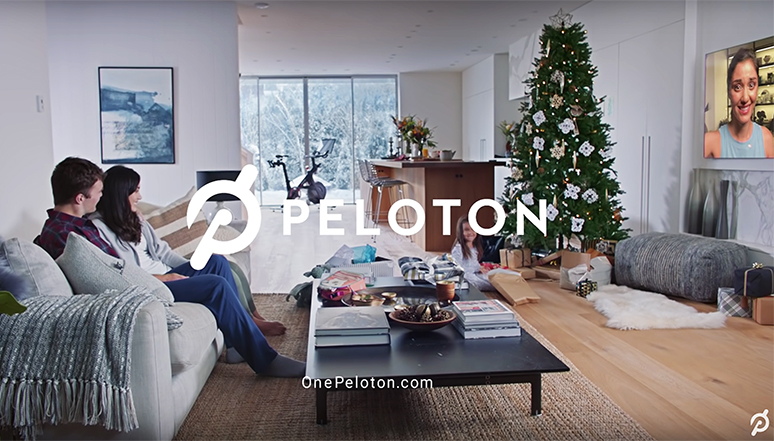 Certainly, analysts remain upbeat about Peloton. Even as the company stumbled in its first few weeks after the IPO, and then again with an ad that drew comparisons to the dystopian Netflix series Black Mirror, it has regained its footing on the Street.
According to a recent roundup on Seeking Alpha, the company has a bevy of bulls behind it. "Peloton Interactive is still popular on Wall Street as analysts back the revenue growth story of the exercise equipment company," the website wrote.
Other nuggets from the Seeking Alpha report: UBS reaffirmed its "Buy" rating and lifted its price target to $40 from $30 because it "profitability improving as fixed costs are leveraged down."
Also, Argus Research offered a "Buy" rating and price target of $40, bringing the total to "18 Buy-equivalent ratings on Peloton vs. a single Neutral rating and no Sell-equivalent ratings." However, Seeking Alpha authors said its own authors have written five bullish articles versus one neutral article and six negative articles.
As Foley noted in his comments at the Barclays presentation, the long-term upside at Peloton is based on the fact that fitness is most definitely not a fad—contrary to what the critics have said.
"There are faddish things that have come into fitness, but fitness is far from a fad," he said. "I think about four core ways of getting cardio—cycling, running rowing and swimming. We're not making a swimming machine. The other three are fair game for great cardio and great strength. We are committed to bringing more strength content to our members. We are investing in yoga, training boot camp, meditation, stretching, obviously cycling, obviously running. So we're going into categories and staying in categories and doubling down in categories that there's nothing faddish about."
It's also a business model that is insulated from an economic downturn, as studies have shown that people want to stay fit and will pay for it, Foley said. Even for an expensive stationary bike or treadmill that's so much more than a piece of equipment.
"It is recession-proof," Foley added. "It is growing and it's here to stay. We're very excited to be, from our study, the technology and the media company that's investing a lot of money and changing the fitness landscape globally."
For all the damage to Peloton's shares in recent weeks, the company's stock (PTON) was up $1.59, or 5.1 percent, to $32.93 at market close Tuesday. It's down from a high of $36.84 on December 2, around the time the bad press surrounding the ad campaign started to spread.
Photos and video courtesy Peloton