By Thomas J. Ryan
On a media call Tuesday arranged by the Outdoor Industry Association (OIA), executives at Keen, Krimson Klover and Vista Outdoors, as well as trade experts, discussed the impacts of new tariffs on List 4 products as well as the ongoing tariffs on List 1-3. Beyond any direct costs, the panel lamented how the ongoing uncertainty is wreaking havoc with business planning. Some surprising repercussions are also occurring.
Sara Bowersox, global compliance manager at Keen, for instance, said the biggest impact since tariffs on List 4A became effective on September 1 is on domestic production. The footwear maker has a factory near its headquarters in Portland, OR and List 4A drove a significant duty-cost spike for the brand's American Built program. Duty rates for imported items used in domestic production jumped from below 6 percent to nearly 20 percent with the additional 15 percent duty.
Said Bowersox, "This exercise proved that U.S. production is not the ultimate solution. U.S. production uses input from other parts of the world and is therefore not insulated from the trade war fallout."
Fred Ferguson, VP of public affairs at Vista Outdoors, said the China 301 tariffs would overall impact his company in the range of $15 to $20 million during its current fiscal year. But he elaborated on how the uncertainty is significantly affecting future financial planning and complicating all aspects of business operations for Vista.
For instance, safety helmets, a major category for Vista with brands including Bell, Giro and Raskullz, have been "whipsawed" by the tariff process, said Ferguson.
The category was initially listed on List 3 tariffs, then de-listed as part of the List 3 exclusion process, but ended up on List 4. Ferguson said the re-listing has left the industry, consumers and supporters on Capitol Hill "baffled by the rationale, uncertainty and mixed message the decision sends. In addition, the government stated that 'health and safety' were core drivers of List 4 tariff exemptions. Helmets didn't make the cut, but frozen fish and computers did."
Ferguson added that Vista, which also owns brands such as Federal Premium, CamelBak, Bushnell, and Camp Chef, has already been impacted by tariffs in categories ranging from cooking to hunting accessories and hydration products and continues to scramble to make adjustments. Said Ferguson, "The supply chains have been established over long periods of time and while we are developing mitigation strategies above and beyond political advocacy, simply relocating operations to meet the political challenges today is not feasible or realistic in the short term."
Gail Ross, COO, Krimson Klover, a small manufacturer of outdoor women's apparel based in Boulder, CO, highlighted the challenges of moving production outside of China. Her company works with three primary factories and two smaller ones in China. Ross said, "We've worked with these same factories anywhere from 10 to 20 years and we have long, long, long established relationships."
In seeking to shift sourcing out of China, Ross admits that Krimson Klover's small size, with about $10 million in annual sales, is one challenge, especially with securing sourcing in other regions becoming more competitive. She asked rhetorically, "If The North Face knocks on a door in Vietnam and said, 'Hey, we're going to move our production to you.' And I knock on their door, who are they going to take?"
But she also pointed to a number of other complications that Krimson Klover has faced in seeking alternative sourcing. A plan to move some production to Mexico early this summer was halted after threats arrived that the U.S. might impose tariffs on Mexico. Said Ross, "That causes enough uncertainty that it's hard to spend the time, the effort and the money to find a factory in Mexico."
Another plan to move one collection that already had high-duty rates to factories in Denver, CO was foiled when the local factories indicated production turnaround time would be one year versus four months from China. Finally, a third attempt to move sourcing for another collection to Turkey quickly became "quite complicated" to make work.
Ross also said her team has to continually measure the prospects that the tariffs' actions may be rolled back. She said, "It's difficult."
The session came as OIA released statistics showing that U.S. outdoor businesses paid an additional $2.6 billion in tariffs over the last year due to the rounds of tariffs so far.
"The U.S. China trade war and the imposition of punitive tariffs is a direct threat to outdoor businesses and the outdoor recreation economy, forcing American businesses to pay an avalanche of tariffs that continue to grow bigger and bigger," said Patricia Rojas-Ungar, VP of government affairs at OIA, on the call.
With the arrival of a 15 percent tariff onn September 1 on a large number of outdoors goods such as hiking boots, ski jackets and tents, total tariffs paid by U.S. outdoor businesses in a single month on imports from China exceeded $1 billion for the first time in September. Overall, the value of the products impacted by Section 301 tariffs more than tripled from $1.3 billion in August to $4.1 billion in September.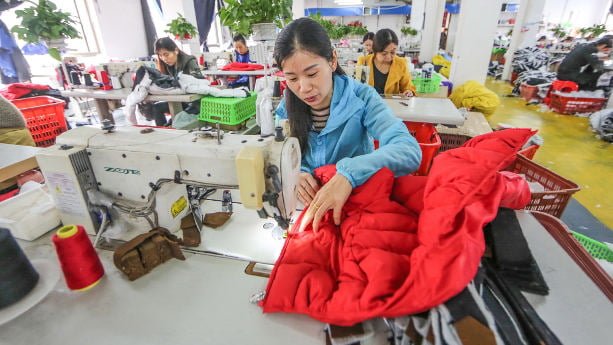 OIA's data, compiled with the assistance of the trade consulting firm Trade Partnership, showed the largest increase in tariff rates that outdoor businesses paid in one month on outdoor apparel, equipment and footwear. For example:
Over $100 million increase in tariffs on outdoor apparel from the previous year (September 2018 vs. September 2019);
Over $100 million increase in tariffs on outdoor equipment from the previous year; and
Nearly $60 million increase in tariffs on outdoor footwear from the previous year.
Rojas-Ungar noted that the List 4A round of tariffs is largely impacting outdoor apparel and footwear products that already face some of the highest tariffs rates on imports from China. For example, before the new tariff on Chinese-made goods, a pair of hiking boots already faced a 37.5 percent tariff and now has a tariff rate of 52.5 percent.
Yet another 15 percent increase in tariffs, described as List 4B, will hit a new set of outdoor products—including sleeping bags, lanterns, grills and more outdoor apparel and footwear—on December 15. Rojas-Ungar said the industry is scrambling to find ways to offset these added costs and remain price competitive.
"Outdoor companies are trying to absorb much of the new tariff costs, which means they have fewer resources to invest in new products, new marketing efforts, new job hires, and new business opportunities," said Rojas-Ungar. "They're spending resources on adjusting supply chains rather than on expanding U.S. jobs or developing new innovative products."
She added that as the tariff costs continue to grow, firms are "being left little wiggle room" and will have to increasingly explore increasing prices to consumers. Rojas-Ungar cautioned, "We know that consumers are price-sensitive, and our fear is that price increases will turn consumers away from our gear and from the benefits of spending time outdoors."
Rojas-Ungar again urged the Trump administration to resolve the trade dispute and remove all existing punitive tariffs. Said Rojas-Ungar, "Without this certainty, outdoor industry companies will continue to spend precious resources on managing the tariffs instead of their operations."
Asked how the tariffs overall are impacting their businesses, Ross said Krimson Klover delayed the hiring of three positions when news of the initial List 4 tariffs arrived in May. One of those positions was filled but the other two remain on hold due to uncertainty in the marketplace. The remaining staff is doubling down on their workload. She said,  "We're all just pitching in."
The tariff situation has also affected Krimson Klover's cash flow. Ross added that while Krimson Klover has "good" banking relationships, the tariff situation "has just thrown our cash flow into a complete bind, and banks don't really understand it in terms of the tariffs."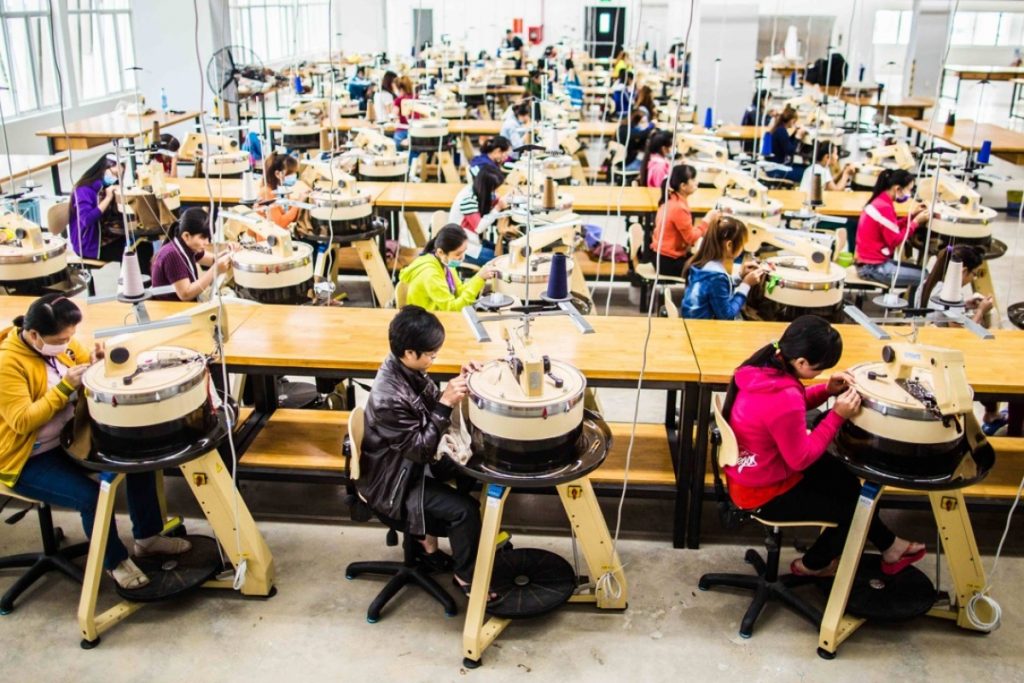 Finally, beyond finding alternative sourcing, working with "fairly new factories" means more trips to plan production and additional risks that something may go wrong in the new sourcing partnership. Ross added, "And then there's just simply risk and worry because everything keeps changing. One minute it's 25 percent [tariff rate], then it goes down to 15. Now it's being talked about that it might go away, but then it could really maybe go up to 25. Again, you never know. It's very, very, very hard to make business decisions."
Keen's Bowersox added that the tariff uncertainty has "added another layer" to the product development process. Production decisions have to now be closely aligned with potential duty rates. Bowersox said, "Instead of just me worrying about duty rates and where the product is going to be made, there are people that are designers, that are developers that are very, very worried about where things are going to be made and what their final duty number is going to be."
The panel agreed that traditionally, tariff rates would face adjustments but typically changes were made at least six months in advance and any major adjustments would come periodically rather than regularly. Said Bowersox, "Like every few years, there would be some big changes in apparel classification or some big changes in footwear classification, as opposed to the constant stream of adjustments and updates."
Dan Anthony, VP at Trade Partnership, said the tariff schedule has seen 16 revisions this year versus typically only two or three each year.
So far, the added costs are largely being absorbed by vendors and their sourcing partners.
Ross noted that by the time news of the proposed tariffs for List 4 arrived in May, Krimson Klover's costing on fall 2019 product was set in the market. Krimson Klover didn't want to raise prices and risk dealers canceling orders and leave the company stuck with the inventory. For spring 2020 product, pricing was also set before the tariffs arrived. Another motivation to absorb those costs is because many competitors in spring categories are less China-based and wouldn't likely be increasing their pricing. For fall 2020, however, Krimson Klover is being forced to raise some prices.
Keen's Bowersox likewise said that pricing decisions were "already baked" by the time the tariff proposals arrived, and Keen has yet to increase prices as a mitigation tool.
Ferguson said that of the projected tariff impact of between $15 and $20 million on Vista for the fiscal year, about two-thirds are expected by be mitigated by the company, including steps such as Vista absorbing the cost, negotiating with suppliers and finding efficiencies. But Ferguson said it becomes continually more challenging to find mitigation offsets, particularly with a category such as safety helmets and that has faced significant uncertainty.
Ferguson also noted that Camp Chef had to raise prices and that has led to reduced sales, lower profitability and reductions in the brand's workforce for the first time in its history. Ferguson believes higher prices for consumers will eventually become a necessary mitigation tool for others as well.
Said Ferguson, "As we continue to move ahead and things don't change, I think many companies will be running out of levers and have no choice but to use that last one which is, you know, taking it to consumers. And, I think long term, that leaves a lot of question marks across the economy as to what that's going to look like."
Trade Partnership's Anthony agreed that tariff mitigation efforts will prove more challenging with the next round of tariffs. He noted that the 4A list was focused on any remaining products where China accounted for less than 75 percent of U.S. imports. Categories on the 4B List included any products where China accounted for more than 75 percent of U.S. imports. Added Anthony, "When you get to 4B, you're really looking at products that are difficult to source from other places. So, those common mitigation strategies of 'Can we find alternative suppliers?', that gets harder and harder to do."