By Teresa Hartford
In the early 80s, fashion was in the midst of a revolution. Synthetic materials like polyester were widely adopted having come into vogue in the 70s and as we watched Nike grow to become one of the most profitable clothing companies in the world, Miuccia Prada was experimenting with nylon and introduced the Prada nylon backpack in 1984.
Made from heavyweight industrial nylon, the knapsack challenged and changed the traditional idea of luxury couture but also introduced a revolution that would change the fashion and outdoor industries combined. Prada turned ready-to-wear, accessories, and—of course—backpacks into a cultural phenomenon.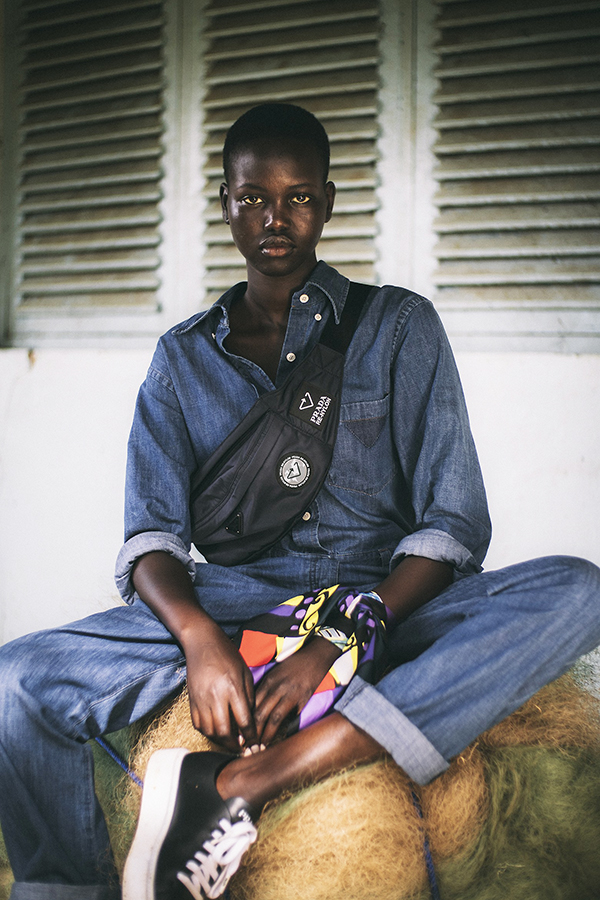 While the use of nylon may have established Prada as a fashion disruptor in the 80s, it also tells the story of a brand that continually seeks to reinterpret. Today, Prada has gone back to Nylon to use the material as an agent of change for the brand's Re-Nylon program, used to create the pack above and in the lead photo.
Let's take a step back and talk about Ghost nets first before we set in on the conversation about Prada's Re-Nylon program.
Ghost nets are fishing nets that have been left or lost in the ocean by fishermen. These nets, often nearly invisible in the dim light, can be left tangled on a rocky reef or drifting in the open sea that chokes coral reefs, damages marine habitats and entangles fish, marine mammals and seabirds with significant environmental impact.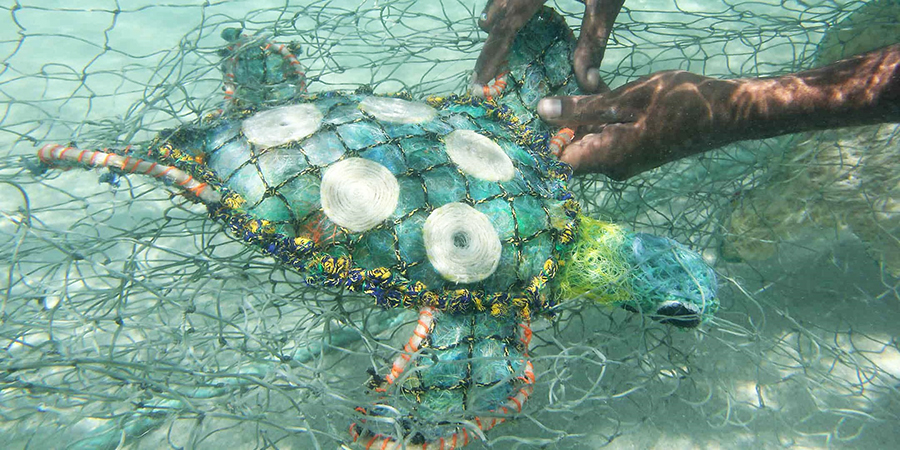 Locating and then removing the nets is a major challenge but when removed, coral reefs are preserved and can no longer "ghost fish" marine life, which ultimately impacts the small-scale fishermen who depend on the reef-associated fishery resources for their livelihoods.
Launched earlier this summer, Prada debuted a collection of recycled nylon products made from Econyl® developed by the Italian textile mill Aquafil.
EEconyl® is a proprietary material made from upcycling industrial nylon waste like ghost fishing nets. Aquafil estimates that for every 10,000 tons of Econyl® created, the material saves 70,000 barrels of petroleum. What's more, the Econyl® is endlessly recyclable which means that a Prada backpack produced today could be reborn as a Prada garment tomorrow.
Prada's groundbreaking Re-Nylon sustainability initiative spearheads a cyclical, renewable supply chain, using sustainable, regenerated Econyl® nylon from discarded materials and products.
Click here or on the still photo below as South Sudanese-Australian model and Prada reporter Adut Akech Bior and Joe Cutler, National Geographic Explorer and Freshwater Conservationist, travel to Lake Ossa in Cameroon, to speak with local experts and to observe another facet of the Prada Re-Nylon transparent supply chain.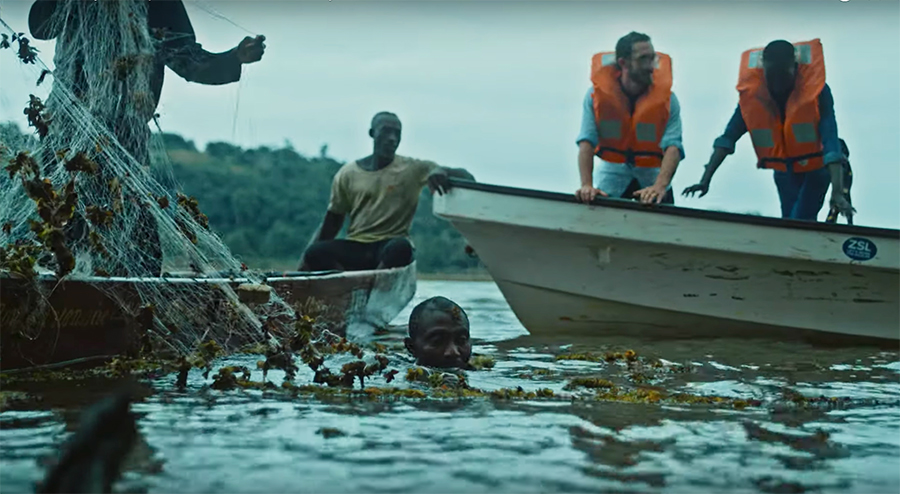 Prada, a leader in the fashion industry, is working to learn and to implement ways to recycle both virgin and Re-Nylon fabric scraps and pledges to convert all nylon threads to Econyl® used in Prada products by 2021. In addition, Prada is donating a portion of their Re-Nylon proceeds to UNESCO to develop international educational programs about sustainability and has partnered with National Geographic on a video series about the realities of recycling.
Some may say Prada is not an outdoor brand so why is SGB reporting on Re-Nylon? When we hear of a leader in sustainability that's creating shared value for economic and environmental prosperity on a global scale, it's got our attention.
Photos and video courtesy Prada