By Eric Smith
Some apparel and footwear brands, along with a host of electronics companies, will see tariff hikes on their Chinese imports delayed until December 15, the Office of the U.S. Trade Representative said Tuesday.
The trade office delayed tariffs on certain Chinese-made goods—including cellphones, laptop computers, video game consoles, some toys, computer monitors, shoes and clothing—and is removing other items from the list based "on health, safety, national security and other factors."
However, the office is still planning to plow forward with 10 percent tariffs on about $300 billion in Chinese imports, extending the duties to just about everything China ships here as the U.S. ramps up retaliatory measures against China's aggressive trade policies. The new tariffs were announced August 1 and are set to kick in September 1 for the products that don't get a reprieve.
The hope is that delaying tariffs—on electronics, in particular—will keep the economy from tanking during the holidays, something the president himself admitted Tuesday.
"We're doing this for the Christmas season," President Trump told reporters. "Just in case some of the tariffs would have an impact on U.S. customers. So far they've had virtually none. But just in case they might have an impact on people, what we've done is we've delayed it so that they won't be relevant to the Christmas shopping season."
Wall Street reacted somewhat positively to Tuesday's news. The Dow Jones Industrial Average shot up more than 460 points in mid-morning trading, and at market close, Nasdaq was up 1.9 percent, the S&P 500 rose 1.7 percent and the Dow gained 1.6 percent.
But the general consensus among economists, investment bankers and trade associations was that the delay won't be as effective as the headlines—or Wall Street's decent day—might lead people to believe. Especially in the sporting goods and outdoor industries.
"Tariff delays … provide little actual solace for footwear/apparel consumers," Jonathan Komp of Baird wrote Tuesday afternoon in a note to investors. "While many of our covered stocks reacted positively to this morning's news that the USTR is selectively delaying the 'List 4' 10 percent tariffs on some items until December 15, upon further analysis only a very small proportion (estimated less than 30 percent of footwear/apparel volume) actually will have tariffs delayed. While greater flexibility in trade negotiations perhaps justifies slightly more optimism, several stock moves do not appear supported by today's news alone.
"Even less apparel appears to be delayed. While apparel tariff codes are more complex, our initial review suggests only a low-single-digit percentage of total apparel imports are included in the list 4B to be delayed, meaning that the vast majority of apparel still will face a tariff starting September 1. Many practical questions remain to be answered, including timing and any proactive mitigation efforts, possible exclusions, pricing ability, broader impacts on consumer confidence/spending, etc."
Not surprisingly, trade organizations representing all manner of U.S. industries issued statements denouncing tariff hikes at all while also proclaiming that the December delay proves that tariffs are a tax on U.S. citizens.
"The announcement today that the Trump administration will be delaying the additional 10 percent tariff on some footwear until December 1 is an acknowledgment that tariffs are indeed paid by Americans," said Matt Priest, president and CEO, Footwear Distributors and Retailers of America. "It is no coincidence that the administration is allowing certain shoes to come in without raising taxes in hopes that prices do not rise at retail during the holidays. Our industry's loud unified voice left a clear impression that shoe tariffs are already extremely high, upwards of 67.5 percent, and any further tariffs would directly raise costs on consumers and cost footwear jobs. While we are pleased with the decision to delay new tariffs on certain shoes, we are not satisfied. We will continue to fight for any exclusions on new tariffs and we will fight to delay new tariffs on shoes until the entire tariff threat is lifted off the backs of American families."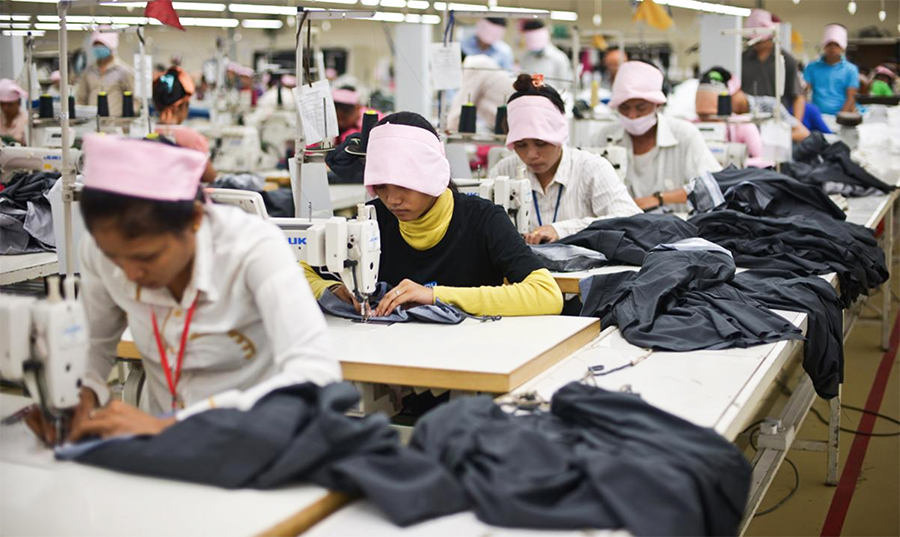 U.S. outdoor businesses are among those most impacted by the tariffs. According to an Outdoor Industry Association (OIA) report released Tuesday, the trade war has resulted in U.S. outdoor recreation businesses paying $1.5 billion more in tariffs over the last 10 months (September 2018 to June 2019) compared to the same period a year ago.
OIA derived this new data from figures compiled by the U.S. Census Bureau, capturing an increase in tariffs from 10 percent to 25 percent on $200 billion of Chinese imports that took effect in May.
"The numbers don't lie. America's outdoor businesses are paying an extra $1.5 billion in tariffs that are going straight into a bureaucratic black hole instead of being reinvested in jobs, lower prices and new products," said Patricia Rojas-Ungar, vice president of government affairs at Outdoor Industry Association. "This flawed tariff-focused trade strategy is hurting the hardworking Americans who depend on a robust outdoor recreation economy and doing nothing to finalize a trade deal. We urge the Trump administration to find an alternative approach to achieve success in its negotiations with China."
The arrival of tariffs, whether they happen September 1 or December 15, shouldn't impact the arrival of goods during the calendar year, according to the National Retail Federation. The organization said last week that imports at the nation's major retail container ports are expected to continue at near-record levels this month and for the remainder of 2019 despite the new round of tariffs.
"Even with virtually everything America imports from China soon to be subject to tariffs, it isn't quick or easy for retailers to change their supply chains," said Jonathan Gold, NRF vice president for supply chain and customs policy. "That means American families are ultimately going to pay more for goods they can't do without. And even if sourcing eventually shifts away from China, it will simply come from other countries. It's time to stop punishing American businesses, workers and families for China's wrongdoing."
Even though goods are already moving along the supply chain and due to arrive at U.S. ports in the last four months of 2019, look for shopping trends, and even inventories, to be drastically altered.
In a survey of more than 30,000 consumers conducted by shopping rewards app Shopkick, 60 percent of respondents said they will adjust the retailers at which they shop if the impending tariffs go into effect. And 44 percent plan to cut down on shopping.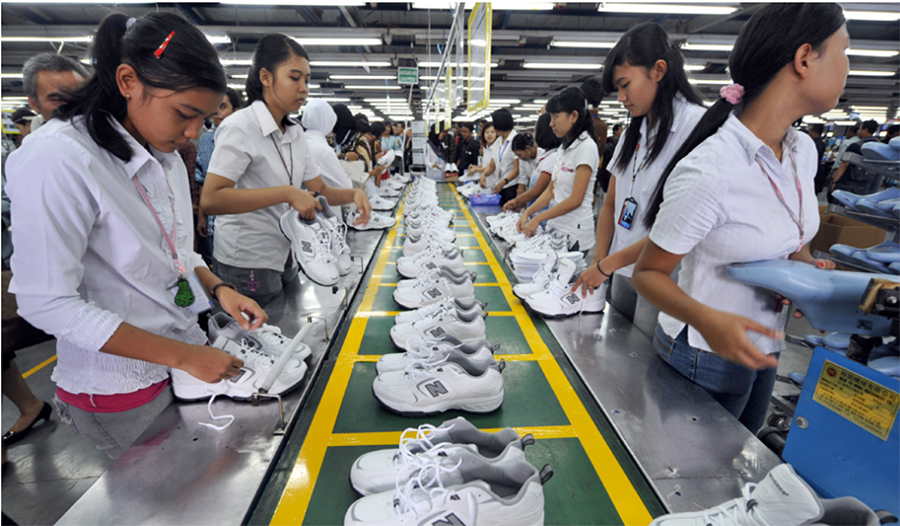 "If the tariffs announced by the current administration are implemented, annualized consumer cost is likely to double," Shopkick said. "While the arrival and scope of the tariffs remain uncertain, it's clear that consumers are thinking ahead and plan to adjust their shopping habits and destinations, ushering in a new age of consumer shopping habits that American retailers will be forced to adapt to."
Hope remains for a resolution to this ongoing and escalating trade war. Trade Representative Robert Lighthizer and Treasury Secretary Steven Mnuchin spoke with their counterparts at China's Ministry of Commerce, and the parties plan to talk again in two weeks.
But this recent tariff delay has done little to revive optimism that Washington and Beijing can resolve a trade dispute that has rankled businesses and rattled markets for more than a year. Even while the U.S. government continues to insist it is merely retaliating against China for stealing trade secrets.
In a report issued last week, Tariffs Hurt the Heartland said American businesses and consumers paid $6 billion in tariffs in June 2019, one of the highest tariffed months in U.S. history and up $2.5 billion (74 percent) from the same month last year.
The data, compiled from the U.S. Census Bureau, is the first look at the impact of the steep escalation of tariffs on $200 billion of Chinese goods from 10 to 25 percent in May. The tariff tracker data was released just days after President Trump announced that next round of tariffs.
"Americans are already paying record-high tariffs, and the biggest hit to consumers is still to come on September 1," Tariffs Hurt the Heartland spokesman Jonathan Gold said. "Taxing hardworking Americans isn't doing a thing to address China's trade abuses. Instead, these tariffs are costing American jobs, raising prices, hurting farmers and derailing U.S. economic growth. We continue to urge the administration to change course, and we call on Congress to get off the sidelines and take back its legislative authority on trade."