Wildsyde's vintage-inspired eCruiser electric bikes raise the cool factor with retro styling but with all the practical features you need to get around town.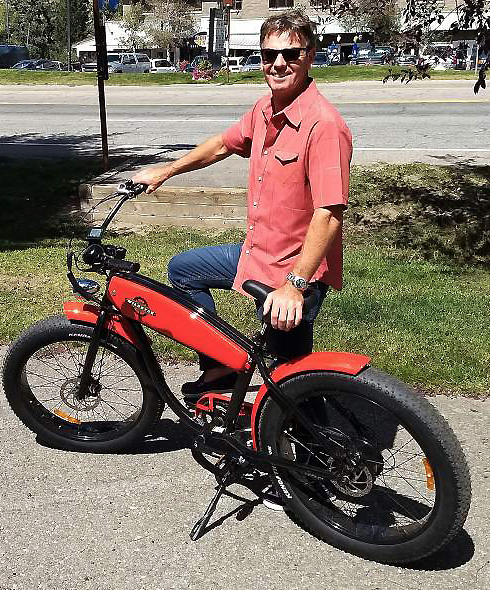 "At Wildsyde, we are avid outdoor enthusiasts who also like to have an easy cruise around town instead of grinding up the backside of a mountain. These vintage electric cruisers have been tried, tested and designed with adventure at its core and practicality at its forefront." — Paul Hields, owner and founder, Wildsyde, pictured right
Debuting for Interbike, the Beast is the first of three models that Wildsyde will introduce to the U.S. market. It is fitted with a 36v/13aAh Samsung battery and 500Wh Bafang rear drive motor. The battery is engineered to go at speeds between 25 to 40 miles depending on body weight, terrain, wind resistance, speed and human effort, with five power zones. The tires, 26×4, were originally designed for sand and beach use.
Visit Paul and his crew at Interbike Booth #OAD135. 
Photo courtesy Wildsyde