The health club industry continues to prosper. Club visitation is growing at a steady clip as 2018 notched a record number of consumers visiting a club, and health club revenues jumped nearly 8 percent over the previous year, according to a recent study by IHRSA, The International Health Racquet & Sportsclub Association.
IHRSA is the not-for-profit trade association that represents the global health and fitness club industry (health and fitness facilities, gyms, spas, sports clubs and suppliers worldwide). The organization's report, "Health Club Industry Data & Consumer Trends," revealed some high-level trends about the performance of health clubs in the U.S. and globally.
The report broke out the latest health club trends by the following subject areas: The U.S. Club Industry by the Numbers; Facility Types; Memberships Trends; Technology, Equipment and Programming; and Membership Fees.
SGB is highlighting a few data points from each section of the report. More information is available on IHRSA's website, ihrsa.org.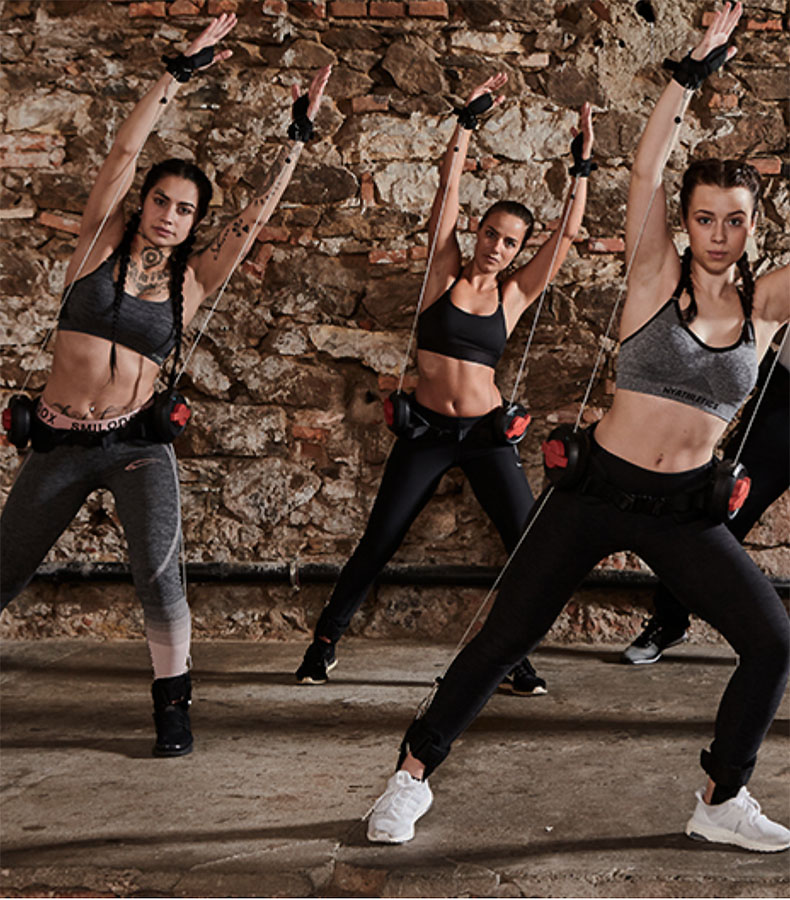 The U.S. Club Industry by the Numbers
IHRSA earlier this year reported that the 39,570 for-profit health clubs in the U.S. received more than 6 billion visits in 2018 with more than 71.5 million consumers utilizing U.S. health clubs in 2018, a record-high since IHRSA began tracking health club utilization in 1987.
According to IHRSA, last year's count of 62.5 million individual members of health clubs marked a 2.6 percent increase from 60.9 million members in 2017. And the 62.5 million health club members visited a club 104 times a year an average, while another 9 million non-members visited a club 24 times a year on average.
Slightly more than one out of five Americans (20.8 percent) belong to at least one U.S. health club or studio, and the total number of health club visits has also increased, amounting to 6.1 billion visits in 2018, up from 4.3 billion in 2008.
The number of health club facilities (39,570) ticked up 2.8 percent from the previous year's count of 38,477 locations. In 2018, U.S. health club industry revenue increased 7.8 percent to $32.3 billion, up from $30 billion the prior year. (Note: the report doesn't include nonprofit facilities)
The report also included findings from the 2019 Physical Activity Council Participation Report that helps feed these health club trends:
In 2018, overall activity continued its steady climb, gaining 1.6 million participants from 2017. Since 2013, 1.1 million participants, on average, either started or returned to some type of physical activity.
Over 50 percent of Americans ages 6+ participated in at least one high-calorie activity at minimum once a week.
While this rate of activity doesn't quite meet the recommended 150 minutes (5 times at 30-minute intervals) per week, 4.8 million more people participated in high-calorie activities than in 2013.
Facility Types | The report analyzed visitation at five types of health clubs:
Studios and boutiques: Studios that focus on a specific discipline (yoga, cycling, barre, CrossFit, etc.).
Full-service or multipurpose: Facilities with large workout areas for fitness, classes and other programming.
Medically connected: Clubs that partner with health care entities and get referrals from physicians.
Fitness-only: Smaller studios that focus on strength and cardio.
High volume low price (HVLP): Discount facilities often with numerous locations.
IHRSA found that 40 percent of club members (18.2 million) belong to a boutique studio, the category that saw the largest membership increase over the last five years at 121 percent. That compares to commercial fitness facilities (18 percent growth) and all fitness facilities (15 percent growth).
Other stats of note: Traditional health clubs count 32.2 million members while nonprofit facilities such as the YMCA and JCC count 24 million. And more than half (51 percent) of club members belong to either a multipurpose or fitness-only club.
Multiple memberships are growing, especially among younger members of Gen X and millennials. Almost a quarter (23 percent) of club members say they belong to more than one club. That's especially true for boutique studio members, with 90 percent of them belonging to more than one facility.
"Traditional club operators see the boutique phenomenon as an opportunity to reevaluate existing offerings and develop a personalized studio experience within their clubs, expanding and improving their training and mind-body offerings," the report said.
Membership Trends
IHRSA clubs reported a 70 percent retention rate. Multipurpose clubs had the highest retention rate at 73.5 percent while fitness-only clubs posted the lowest at 66 percent.
The average length of membership was 4.9 years with 51 percent of members saying they were a member at their club for two to five years. The older the club member, the longer the membership. Those in the 65-plus age group notched an average tenure of 7.3 years, while the 18-24 age group averaged just 2.7 years, primarily due to the transiency of college and post-college consumers.
Not surprisingly, health clubs experience seasonal fluctuations in membership with bumps in January (12.1 percent of all memberships are sold in January due to the rise of "New Year's Resolutions), followed by June (9 percent) due to warmer weather and the desire to be active and September (8.3 percent) which taps into consumers' desire to hit the reset button in autumn.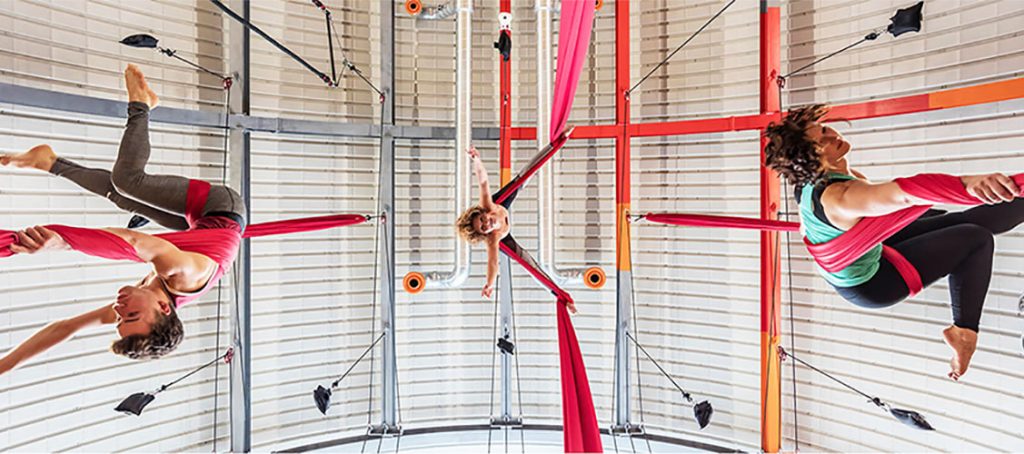 Technology, Equipment and Programming | Numerous technology trends have emerged in the health club industry. Some of the top trends the IHRSA report included are:
Cloud-based platforms allow club members to input goals, track performance, and monitor progress.
Many of these platforms leverage social engagement approaches, such as social cooperative play and competitive play—allowing members to compete against the member on the next treadmill or someone from another country.
While still in their infancy, digital products, mobile applications, and wearables will continue to grow in sophistication, selection and usage.
Many clubs and trainers are integrating fitness trackers into their programs, not only tracking steps and heart rate but VO2 Max, sleep quality and other biometric data
Many clubs are offering equipment, both cardio and strength, that syncs with the members' tracking devices.
As for equipment, treadmills were once again the most-used piece of equipment at clubs, followed by resistance machines and free weights. Here are the top 10 equipment choices for health club members:
Membership Fees | Average monthly dues remained relatively steady at $52/month in 2018, as 40 percent of consumers reported paying $25 or less, and 12 percent reported paying more than $100 a month. According to the report:
Boutique studios generated $7 to $11 more per visit than fitness-only clubs, which garnered the lowest revenue per visit ($4.53) of any facility type.
Boxing/Martial Arts/MMA facilities cost members the most per visit at about $15.66. These facilities were closely followed by personal and/or small-group training facilities ($13.94) and boot camp/cross-training facilities ($13.53).
While average monthly fees for multipurpose and fitness-only clubs were $70.44 and $37.20, studio fees range from $76.41 to $118.13.
Nearly half of fitness-only members report paying less than $25 per month, highlighting the popularity of HVLP clubs.
While more than half of multipurpose members pay less than $50 per month, approximately 15 percent pay more than $150 per month to access a multipurpose facility.
Members report paying the most for boot camps and sports-specific studios, with nearly one-third of members from this segment paying more than $150 per month. Members of private or small group training (SGT), yoga/Pilates/barre, indoor cycling/rowing and combat-focused studios reported paying less than $50 per month.
Lead Image: Olefit combines flamenco's festive rhythms and fitness; Second Image: XBT Speed uses resistance to get more from a workout; Third Image, The Wall, a Los Angeles–based club, is renowned for, among other things, its one-of-a-kind 123-Stack workout. Photos courtesy IHRSA