If you plan on spending time in the mountains skiing, snowboarding, or cabin-dwelling this winter, be sure to protect your skin.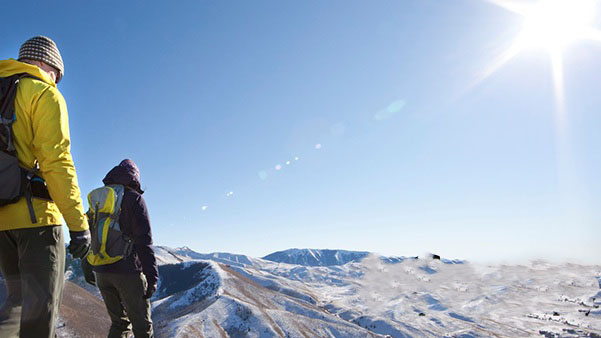 When it comes to sunscreens, your own personal preference may be to choose a chemical sunscreen or a mix of chemical and mineral — but if you have skin that is sensitive to chemical sunscreen filters, you have to avoid them, or you may want to avoid chemical sunscreens because of all the alarming information about the ingredient lists.
Here are some great mineral sunscreens that do more than protect your skin from both UVA and UVB rays. These sunscreens are both wearable for all skin types and protect your skin from the suns harmful rays — but won't make your skin feel like crap — with zero to minimal white cast. And these products contain great skin care benefits.
Remember to apply sunscreen last because you want the sunscreen to absorb all of the harmful rays before they reach your skin. This goes for whether you choose to use a chemical or a mineral sunscreen. It's also important to reapply every few hours when you engage in outdoor activities.
Badger Sport Sunscreen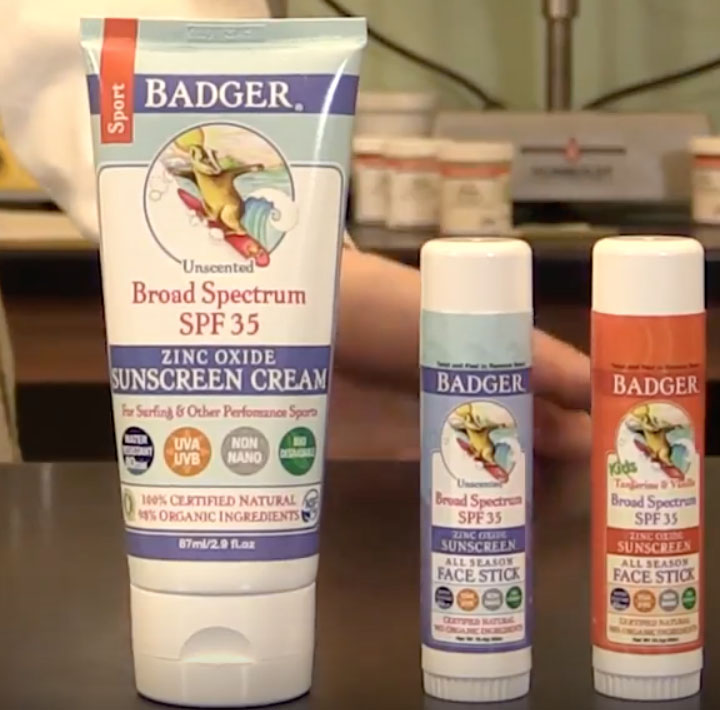 The lotion or stick offers broad spectrum UVA and UVB sunscreen using the safe mineral Zinc Oxide. Contains no oxybenzone, octinoxate or other chemical active sunscreening agents. Water Resistant for 80 minutes and biodegradable. Ultra-moisturizing and soothing certified organic base of Extra Virgin Olive Oil, Beeswax, Cocoa Butter and Shea Butter. The BPA and phthalate-free stick is 35 percent PCR recycled #2 plastic. Great for all performance sports including water. Cruelty free.
Farmacy Green Screen Daily Environmental Protector Broad Spectrum SPF 30 with Echinacea GreenEnvy
This lightweight, non-greasy sunscreen applies easily to form an invisible barrier on the skin to defend against UVA and UVB rays. Perfect for all skin types, even dry and delicate complexions. Formulated with natural ingredients, Titanium Dioxide and Zinc Oxide. Does not contain parabens, formaldehyde or artificial coloring. Cruelty free.
A bonus, Green Screen also guards against free radicals emitted from smart phones and computers, which can lead to accelerated photo aging.
Dr. Dennis Gross Sheer Mineral Sun Spray Broad-Spectrum SPF 50 Plus Protection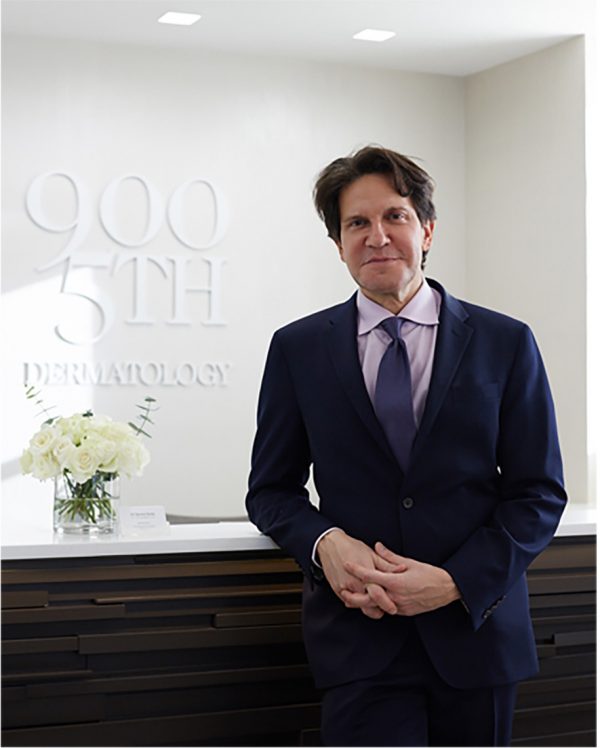 Dr. Dennis Gross is a board-certified dermatologist and dermatoligic surgeon. He created the Sheer Mineral Sun Spray Broad-Sprectrum SPF 50 Plus Protection. The product applies evenly onto your skin to provide essential defense against the sun's harmful rays without leaving behind a

greasy or chalky residue. Infused with antioxidant-rich vitamin C and biotin, this sheer sunscreen neutralizes free radicals and targets environmental damage. Ingredient list: Green Tea, Vitamin C, Coenzyme Q10, Antioxidants, Vitamin E, Resveratrol and Dimethicone. Cruelty free.
Jack Black Oil-Free, 
Very Water Resistant Sun Guard SPF 45
This vitamin-enriched, oil-free, very water- and sweat-resistant lotion offers broad-spectrum UVA and UVB protection and absorbs quickly without greasy or heavy residue.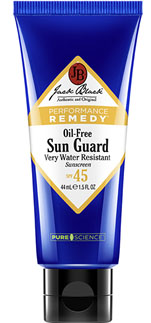 Formulated for extreme conditions, Sun Guard forms a barrier of protection and stays on during intense physical activity in and out of the water. Won't run or drip into eyes. Vitamin C work as an effective antioxidant and free-radical scavenging agent, while Organic Calendula Flower soothes and calms skin with natural anti-inflammatory properties. Cruelty free.
All Terrain TerraSport SPF30 Sunscreen Spray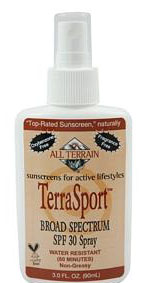 This UVA and UVB  broad-spectrum sunscreen uses Non-Nano Zinc Oxide to offer safe, chemical-free sun protection with easy spray appliction. Oxybenzone and paraben-free, water and sweat resistant, non-whitening, transparent zinc oxide, no eye sting, cruelty free.
CeraVe Sunscreen Stick Broad Spectrum SPF 50
This fragrance-free, water-resistant sunscreen stick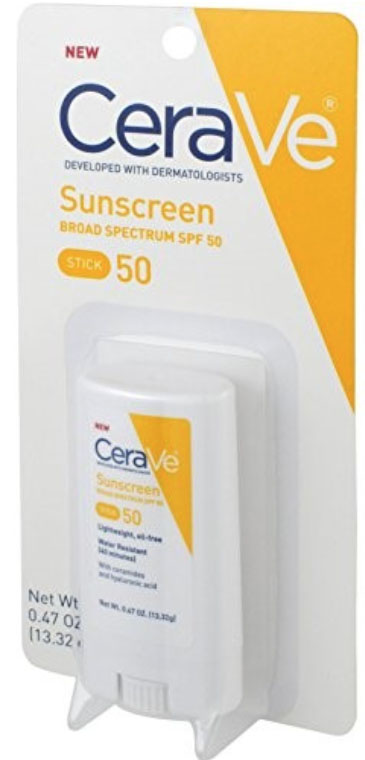 contains the gentle mineral actives titanium dioxide and zinc oxide for broad-spectrum sun protection. Although it's a wax-like stick, it applies smooth and blends into your skin without a thick white cast. Best for applying to the most sunburn-prone or sensitive areas, such as around the eyes, the bridge of the nose, tops of the ears and feet, and the hands.
The formula contains a good mix of skin-repairing ingredients. Cruelty free.