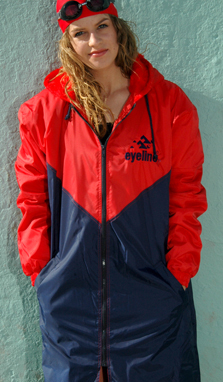 The swim parka is a garment used by nearly all swim athletes to offer out-of-pool cover up and warmth, and historically the coverup has been exclusively available in a unisex design, shown at left. Wotter is here to change that.
A woman-owned swim gear manufacturer based in Raleigh, NC, the company creates and markets female-forward competitive swim gear designed BY girl swimmers FOR girl swimmers. Wotter's mission is to inspire a lifelong connection to the sport of swim for girls, raise awareness of the need for more female swim coaches and foster female youth entrepreneurship.
Last week the company announced the launch of the Wotter Swim Parka – the first swim parka designed for female competitive swimmers.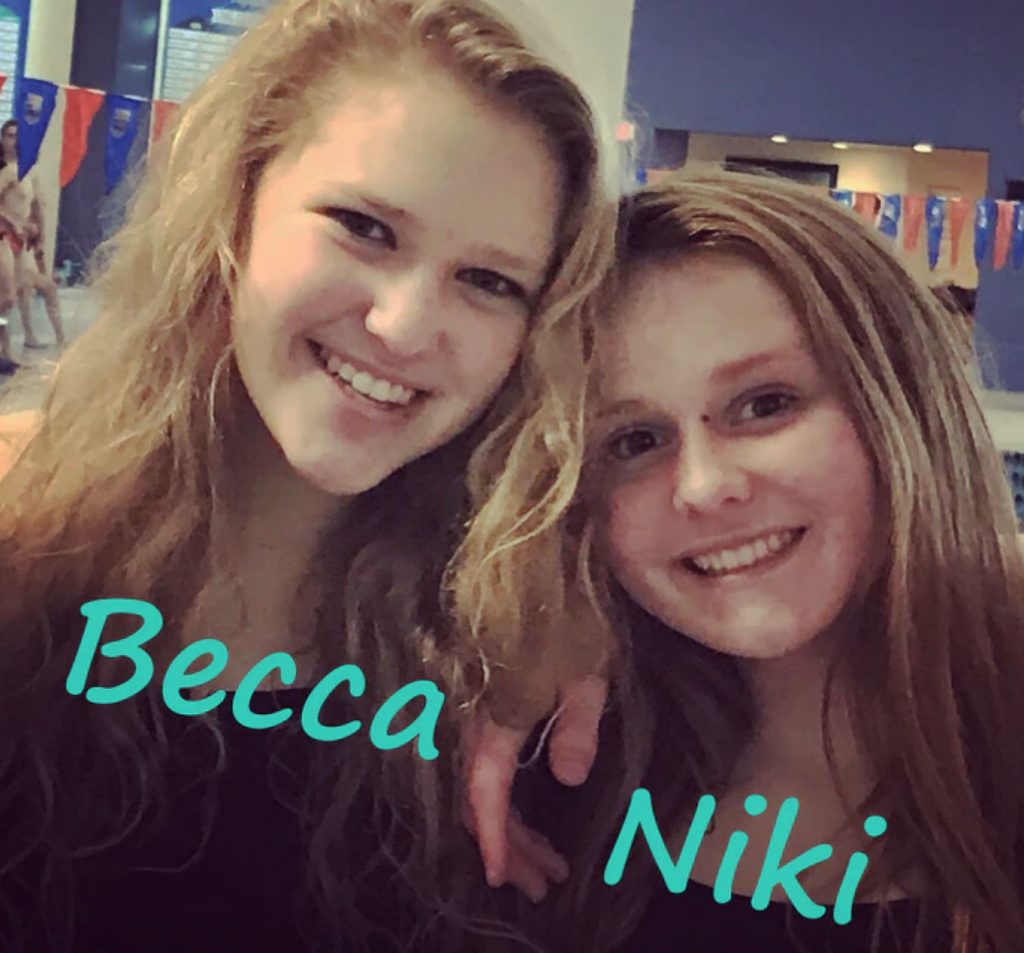 Wotter Co-Founders Niki Vilas Boas, and fellow swim teammate Becca Segal, pictured left, are competitive high school swimmers and teen entrepreneurs. Both young women recognize how instrumental the sport of swim has been in their development and want to foster that for other girl swimmers.
They believe it starts by changing the unisex design standard for the universally used swim parka and building a line of gear that reinforces girl empowerment and individual expression through clothing for girl swimmers.
The Wotter Swim Parka offers never before available features that accommodate the female physique and psyche including an oversized hood for ponytails and top knots, female styling, enlarged zipper pulls, and quick "wrap and snap" storage.
Watch the Video below as the girls explain their design, the importance of female-focused swim apparel and crowdfunding to bring their garment to market.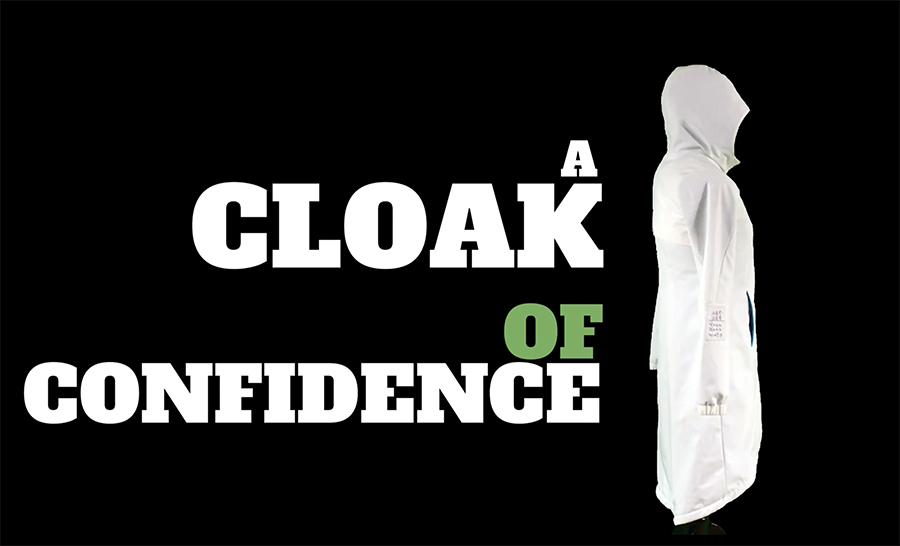 Photos and video courtesy Wotter