By Eugene Buchanan
With 107 retail outlets and an outdoor product mix as diverse as its store locations, publicly-traded Sportsman's Warehouse has weathered COVID-19 better than perhaps any other major outdoor retailer (its second-quarter report heralded a five-fold growth in earnings and sales up 79.9 percent).
SGB Executive caught up with CEO Jon Barker to shed light on its success during the pandemic.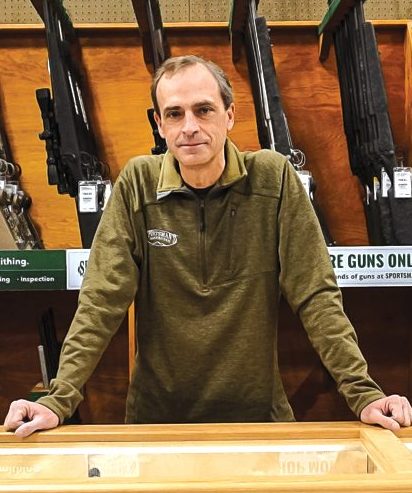 On Dealing With COVID-19 
During the initial outbreak, in many regions, we were deemed essential on one or both of two fronts: survival products, like generators, water containers and purification systems; and personal protection, such as firearms and ammunition. We're fortunate that most of our stores remained open through the crisis; only a small percentage had to shut down or significantly reduce operations.
We had already invested in implementing omnichannel capabilities, including shipping from stores and curbside pickup. We had already built the capabilities into our platform and were able to roll them out in an expedited manner.
We also had, and still have, a COVID-19 task force working constantly on internal policies and reviewing federal, state and local ordinances and regulations. We went from 160 employees at our headquarters to 12 in a matter of days and had to implement certain protocols, including maintaining social distance, providing masks for employees and customers in all of our facilities, installing plastic barriers at all registers in our stores, and increasing sanitizing and cleaning. For the most part, we were fortunate to stay ahead of the crisis.
On Customers' Shopping Behavior 
Initially, we saw a big demand in two areas: sustainability products, like freeze-dried food, water containers and generators; and personal protection. We saw a significant surge in our firearms business. In the first six months of the year, there were a record 5 million first-time firearm buyers for the industry overall and at Sportsman's Warehouse, we saw a significant pick-up in sales from these new customers.
In March and early April, customers were coming in on a quest. They were buying one or two things, doing minimal browsing in the store and it wasn't your typical shopping behavior. Then, the stimulus checks arrived in mid-April, and we saw a return to a more typical customer and a more normalized basket across all consumers, meaning we saw a slightly higher average price point on the firearms we sold and consumers overall began to browse again. Demand picked up across the board.
In the second quarter, we saw increased demand across all major categories, including fishing, hiking and camping. The spring hunting season got off to a good start with elevated turkey license sales across the industry. We expected to see a soft apparel and footwear season, but instead, we saw solid demand in those categories as well, with particular strength in functional and technical apparel and footwear.
The demand continued in shooting, fishing, hiking and camping throughout the summer, with lots of new participants. We saw people who hadn't fished or camped in 10-to-20 years wanting to get back into those activities. Our firearm sales units were up 171 percent in Q2. The drastic increase in outdoor activity participants is unlike anything I've experienced in 30 years of retail.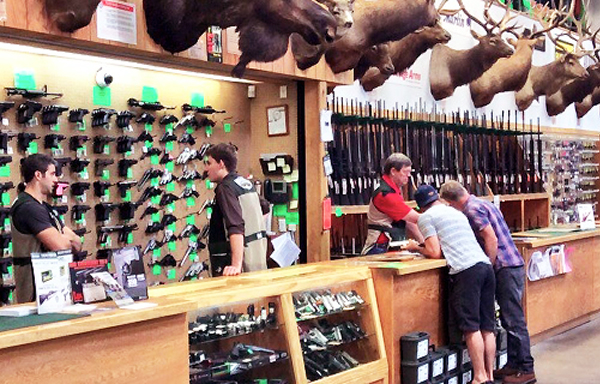 On Supply-Side Issues 
We saw some supply-side issues, but we were fortunate in certain categories to have great relationships with vendors, and we were able to forecast better than most.
But we definitely underserved demand for firearms and ammunition. The same applies to fishing, hiking and camping. Demand outstripped supply for months across all major categories. We actually had to start limiting quantities for certain items like ammunition. For instance, I've never seen PowerBait go out of stock before. The industry was expecting this summer to be an opportunity to get back in stock before the election created additional demand. However, the summer months saw increased social unrest and continued acceleration of outdoor participants so inventory continues to be thin in certain categories.
On E-commerce Sales And Omnichannel Investment 
In Q2, our web sales increased 300 percent over the prior year. We've had to prioritize having inventory in stores, and therefore reduce the availability of certain products from the website so the stores could provide the experience. We continue to invest in our omnichannel capabilities and E-commerce platform which helps us reach a broader audience anytime, anywhere on any device. COVID has accelerated the adoption of our E-commerce platform and given us greater confidence in the investment we've made. It was a proof point that the investments we've made were the right ones.
On The Opening Of A New Store In Laramie, WY, And Other Growth Plans 
The Laramie store, which opened in August, is our sixth store in Wyoming and was an 18-month project. The community has responded really well; it's well ahead of our expectations in its first month.
It's our smallest store at 7,500 square feet, and it represents one more tool in our toolbox for expansion. Our national competitors struggle to compete in these markets. The smaller format store opens the door to a lot of growth opportunities for us across the country. We have three more stores opening this year in Chambersburg, PA, Corona, CA, and Brentwood, CA. We'll have 8-to-12 more stores opening in 2021. We're also evaluating opening up to three Legacy Shooting Centers next year.
On The Year's Increase In Outdoor Participants And How Sportsman's Warehouse Is Helping 
All this increased participation is a great shot in the arm for the outdoor industry. We can see the demand across the board. What's exciting is that we've helped introduce millions of new participants to outdoor activities. Most people who start fishing or camping will enjoy it and return. They are finding it's a great way to spend their resources with family and friends.
"We put a lot of thought into merchandising and assortment in each of our departments. We're seeing some people come in and buy entry-level gear and others pick up a $500 pair of waders. What started as a $50 rod and reel combo may turn into $1,000 of gear purchases next year. When a new customer enters our store or makes a purchase online, we may be able to re-engage them and introduce them to other outdoor categories. We've added an immense number of customers to our email database file and loyalty program, so it's pretty powerful as far as looking ahead at the future and engaging these consumers.
"What's key for us is we have 6,000 employees who are all passionate about the outdoors. And we have a broad and diverse set of products to serve customers across the activity base. Many firearms retailers are pulling back and/or exiting certain categories, but we see an immense opportunity. We have no intention to slow down our growth, and we see our role as helping people get outdoors.
Photos courtesy Sportsman's Warehouse