Earlier this year, German-based streetwear retailer Snipes acquired KicksUSA to mark its entry into U.S. retailing.
Snipes, which has been part of Germany's Deichmann Group since 2011, will transition its brand, signage and operations to 62 existing KicksUSA stores along the East Coast.
Founded by John Lee with the first store opening in  Rising Sun Plaza in Philadelphia in 2003, KicksUSA's stores are primarily in the cities of Philadelphia and New York and in the state of New Jersey, as well as an online shop.  Founded in 1998, Snipes has been continually expanding and has a presence in more than 230 stores in eight European countries. More information on Snipes is available at www.snipes-usa.com.
Here, Sven Voth, founder and managing director of Snipes, discusses the reason for the acquisition and Snipes' plans for the U.S. market.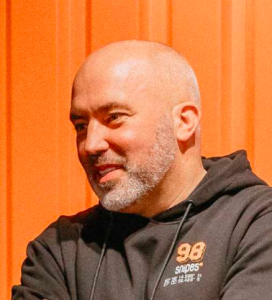 Can you tell us all about Snipes? I launched Snipes in 1998. The first store was opened in Essen. Over the years we have expanded our business to 250 stores in nine European countries. Our headquarters resides in Cologne, where more than 300 people work. Nearly 3,000 employees work in our stores. Sneakers and streetwear are important street-culture components, and we see ourselves as part of this culture.
What inspired the acquisition of KicksUSA and the decision to enter the U.S. marketplace? Why now? Expanding into the United States fulfills a lifelong dream of mine to start a business here. For me it was just a matter of time, and the moment was right.
 What's unique about the Snipes concept? What changes can customers expect? Our key differentiator is in our staff, first and foremost the ones on the floor, of course, because they directly interact with consumers. Our employees work at Snipes out of conviction. They are close to our customers because they have the same mindset when it comes to music, fashion and lifestyle. They might even live in the same communities. This translates to our product portfolio. We only sell sneakers and apparel that we really like to wear. We do events, we support artists and athletes and we are simply more than a retailer.
It seems that Snipes is putting a big focus on the Snipes apparel range? Can you tell us what's unique about the approach there? Our Snipes apparel started with a merchandising thought and works really well. It's crazy, I still get goosebumps today when I see kids in town wearing a Snipes hoodie. The fact that our own collections are recognized as brand collections – right in the middle of our assortment – is certainly also due to our authenticity and close contact with the community. And we do everything we can to keep the price moderate.
When did they Snipes has a new collection with DJ Khaled and I guess you've also had collaborations with Wiz Khalifa, Snoop Dogg, Rick Ross, etc. Can you talk about these collaborations? The face of Snipes campaigns are very important for us. In the past five years we've worked with a lot of big names in the entertainment industry. To see the icons like Snoop Dogg or members of The Wu-Tang Clan wearing the Snipes logo is a great feeling. We are very picky in choosing our partners. We stand for certain values and want to work with partners who share these values. But it pays off for us as many faces of Snipes have become friends of Snipes over the years. In Q4 2019, we will roll out the faces of Snipes campaign in the United States for the first time.
What happens to KicksUSA's team? Our goal was not to just use the experience of some but, if possible, all KicksUSA employees for our common path. Jim Bojko and I are the only Europeans that have joined the team. Of course, there may be changes in the staff on our way for a variety of reasons, such as internal structural processes. At the same time, we will also create new jobs in our progress of our expansion plan. The company headquarters remains in Philadelphia.
The resale market (i.e., StockX, GOAT, Flight Club, Stadium Goods) has earned a lot of attention in recent years. Is Snipes involved in that space? Snipes is not and will not be involved in that kind of market. We know that reselling streetwear and sneakers is a big thing and has been part of the game. But we are driven by culture and do not want to sell goods to kids for ridiculous prices. We are retailers and we sell goods at retail prices.
What are the expansion plans in the U.S. going forward? No matter where we've opened a Snipes before, it has always been clear to the customers who we are and what we stand for. Snipes is urban authenticity "raised from concrete." And that's exactly what we want to bring to the USA and extend it to great events, digital store designs and an authentic brand feel that we are famous for in Europe. We like to prove that with our first stores here on the east coast and want to set a course for growth and carry our concept throughout the United States.