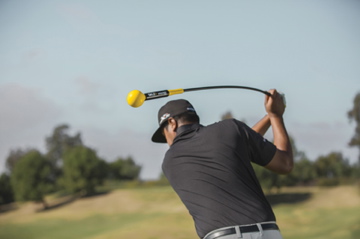 SKLZ, the maker of training aids, launched its Prepare to Be Ready campaign featuring up-and-coming golfer Tony Finau. The campaign highlights how he trains to be ready for his season and each tournament thereafter.
Video here: https://youtu.be/p9popBAVBHE
Finau trains physically using SKLZ Mini Bands for hip and glute activation, Pro Bands/Core Wheels/Medicine Balls for power and makes sure he properly recovers from each training session/tournament with Barrel Rollers. Finau also works on his skill development through practice with several skill training tools from SKLZ including: Putting Mirrors, Perfect Plane, Gold Flex and Pro Rods.
Golf training tips from Finau and SKLz are here: http://www.sklz.com/tony-finau-golf-training/