Thanks to inclusion in the 2020 Olympics, diversified styles and celebrity appeal, skating is poised for a category comeback.
By Jahla Seppanen
Skateboarding hit its peak of mainstream popularity in the early 2000s, with another bump a decade later. But the activity and lifestyle has also gone through its fair share of downtime, surviving on a core set of users.
After the recent announcement by the International Olympic Committee (IOC) stating that the action sport would be added to the 2020 Games in Tokyo, we were curious to see if the once-rebel sport is rearing its head for a mainstream comeback.
"Some key metrics that we observe at Vans, such as the recent increase in the sales of skateboard hardgoods at core retailers, indicates that skateboarding is poised for another boost in 2017," said Justin Regan, director of global skateboarding market at Vans. Regan told us that the link between its increased popularity and Olympic inclusion of skateboarding is definitely present and strong, adding that Vans is already at work anticipating the increased interest, "particularly among girls and in emerging markets."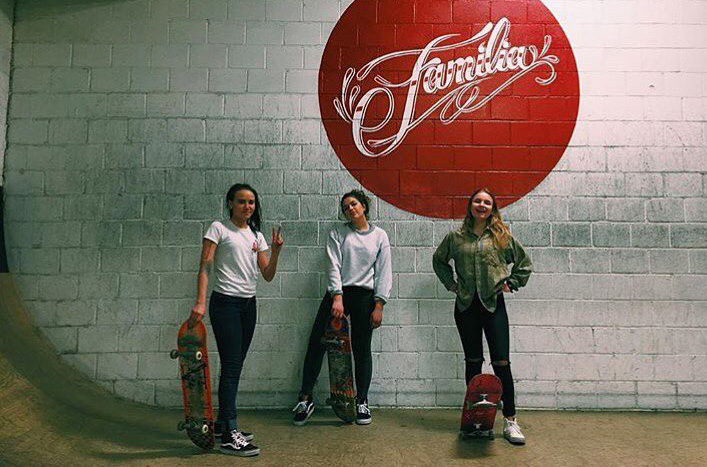 It's these new consumers that will provide unique opportunities for heritage skate brands, and even traditional sportswear companies.
On the ground floor, specialty brick-and-mortar skate shop owners, buyers and employees are also seeing the swell building.
"I see skateboarding going back to its '90s and 2000s visibility in a mainstream way," said Johmir Brown, an employee of Philadelphia's Nocturnal Skate Shop. Brown, who has been skating for 13 years added that the comeback will look different than years before. "You'll always have the Supreme style, the longboard surfer style, so the resurgence won't be in just one style, unlike when skateboarding was popular in 2003 and everyone wore skinny jeans."
General Manager and Buyer at Minneapolis, MN's Familia Skateshop Dennis Burdick agreed that the expansion of the skateboarder style over the past few years has primed the sport for more widespread popularity. "Today skaters wear polos, they wear khakis and button-ups. We have already begun a crossover in trends and clothing that appeal to others that don't already skate," Burdick said.
Along with a more diversified style, other happenings that have primed the sport for its new age renaissance include new skateboarding contests for kids such as Street League which, according to Burdick, was seen on TVs in bars and restaurants across the country. Another incubator: celebrities getting into skateboarding.
"I've seen a trend where suddenly celebrities, especially musicians, are skating," said Burdick, who has been a skater for the past 15 years, back when "poser" was the most feared name a skater could be called. "But it's cool because celebrities are all fueling that mainstream market. As a store, it doesn't matter if a customer comes in as a skateboarder or simply for the fashion," he added.
Burdick affirmed that "poser" is no longer a word used in the skateboarding community. The majority of specialty skate shop employees (all hardcore skaters) that we spoke with also didn't mind that non-skaters are beginning to play more in their field. "Some skaters will get pissed off," Burdick said, "but it's adapt or die."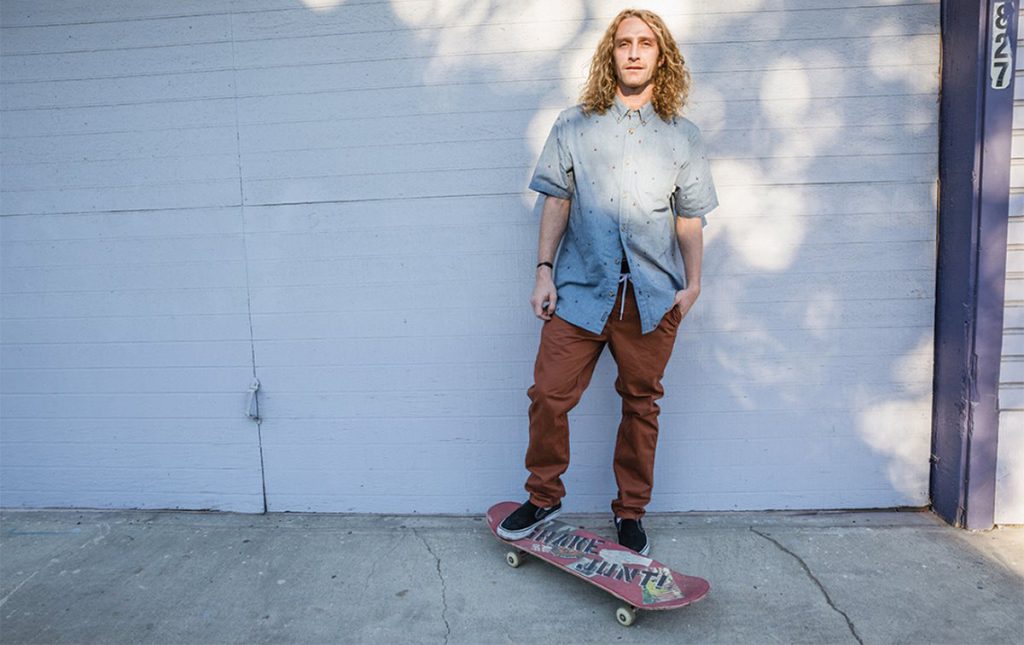 Moving into a new phase of growth in 2017/2020, the only cautionary sense among the skateboarding core surrounds the possible exploitation of their sport. Retail owners especially feel that if large corporations get into the category for the wrong reasons, it won't sit well with the legion of true boarders. However, the reason skateboarding has maintained its authentic personality even through previous waves of mainstream appeal is because it's an ecosystem built on focused, protected labels that aren't interested in quantity over quality.
In large, the skateboarding market is made up of companies that are not publicly traded, and unlike the fashion industry, where we look to New York and Paris for next season's trends, skateboarding looks to fringe society. The Midwest core skater will always rule the category, and that is highly unique for a mainstream sport.
Regan at Vans said, "Even as skateboarding grows as a sport, there is an artistic or creative element that will always defy organization."
Lead/second photos courtesy Familia Skateshop, third courtesy Vans