Exaggerated Proportions
Lollipop Hues + B&W
Bulbous Tiered Sole
… one layer perforated | one a slice of clear bubbled plastic
The Sneaker tagged to the label Shoes 53045, shown above, is proportionately out of proportion to make the foot look a size + one-half bigger than it is. Clever. The Creator, French Designer, David Tourniaire-Beauciel, is the genius beyond the most innovative shoes on the market today including Balenciaga's viral Triple S sneakers, shown below.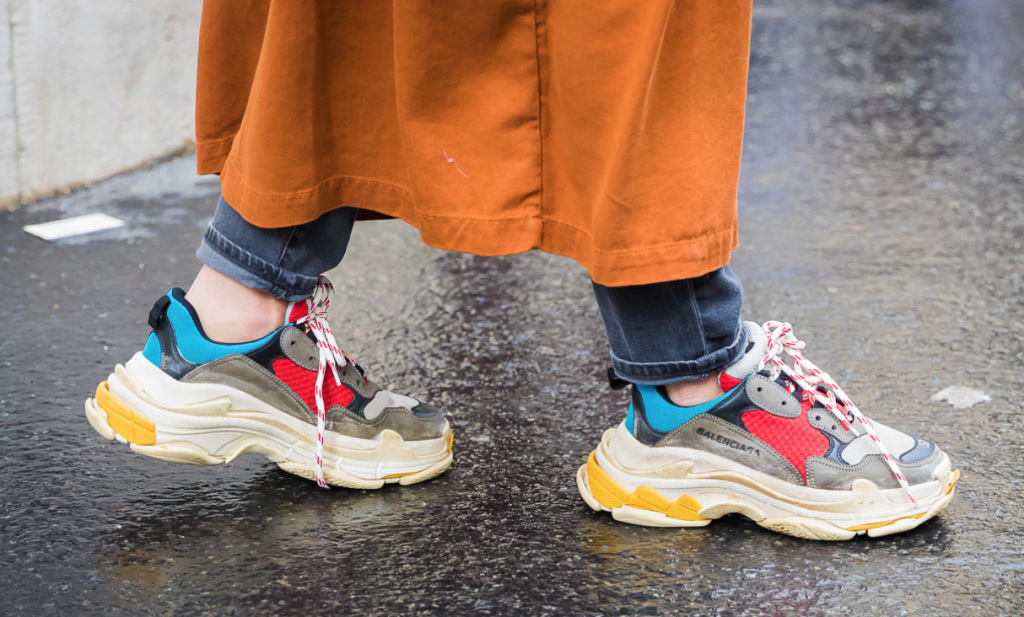 Tourniaire-Beauciel has an impressive résumé in the fashion world. His career started in the early 90s as an accessory and shoe designer in the House of Gaultier where he learned that people on the street where more interesting to observe if you take the time to study your surroundings. He spent several years in Spain creating shoes before returning to France to reconnect with the luxury market. He headed up the shoewear label for  Chloé, then Maison Margiela while simultaneously working with Riccardo Tisci at Givenchy. Eventually, he went to Ferragamo before Balenciaga. Currently, Tourniaire-Beauciel is the Creative Director at Clergerie.
In the late 70s, Tourniaire-Beauciel was sketching chunky-soled shoes and in the early 90s, he imagined a shoe with a distinct air bubble sole. His grandfathered his vision to his current footwear designs that have earned him both recognition and mass market appeal.
"I want to see kids, women, men, and old people with this shoe because everybody deserves comfort and playful fashion. I want to bring you joy with this brand." — David Tourniaire-Beauciel
Photos courtesy Shoes 53045