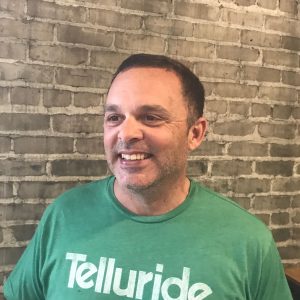 Locally was founded in 2014 by a handful of retailers in the outdoor industry, basically because there was no tool like Uber or Open Table that connected shopper's online behavior to nearby purchasing options.
With a vast database of products and retailers with shared inventories, shoppers can find the products they want on a brand's website, on locally-powered retailer sites, in search engine results and soon through locally powered digital ads.
From there, the buyer can reserve or pay for the product and do in-store pickup or arrange for delivery in some metro areas.
Locally has formed partnerships with more than 150 brands, including the recently added New Balance and Yeti. The platform also works with over 2,200 stores (with inventory)–including REI–as well as over 6,000 managing their profiles on the platform (phone, locations, etc.).
Having built integrations with most major outdoor and running brands, Locally just signed the its first bike brand, and has clients ranging from furniture to baby and toys. On the retail side, Locally is in talks or working on integration with nearly every major sporting goods retailer in the U.S. and even making inroads in Canada, Europe and Asia.
Among some newer initiatives are the test of same-day delivery with deliv.co. as well as a test with PromoBoxx to tap the consumer's path to purchase from "social media to in-store." A new platform, "Shop-In-Shop" (pun intended), gives local stores a robust shopping experience on their brand partner's website. (For example, Arcteryx.)
Locally is also close to launching a new platform called "Switch" that will output daily reports consisting of all of the data the platform collects, such as inventory, local online traffic stats by product, store info, product saturation, transactions, IP addresses, etc. (All the data is opt-in consent.) Switch will serve as the basis for a third-party app environment for brands, retailers and marketing firms.
With many recent wins, activity across Locally's platform has surged to new heights. The Locally system is now getting more user traffic on an average day than its busiest day in 2017 (Cyber Monday).
Here, Mike Massey, Locally's founder and the owner of Massey's Outfitters in New Orleans, discussed the evolution of Locally and the fast-changing dynamics of online and offline retailing.
In what ways does Locally help local retailers, and how has that changed since the business was launched in 2014? Back in 2014, we realized that there would be few winners in the channel-conflict wars, and, that 'win/lose' relationships between brands and their retailer clients were a net-negative for everyone. We set out to build a win-win solution that got everyone back to working together.
Our mission remains the same: to give consumers more information about making a local purchase before they get in their car and drive somewhere. Our brand clients also want to be sure that when they hand off a sale to a local, stocking retailer, that they can actually complete the sale. In exchange for this clarity, our retailer clients get far more exposure on brand websites–which are by far the number one place shoppers do product research. We also help retailers (who don't want to do shipping) power their own websites for free, providing embeddable tools that work just like Locally.com. Lastly, we push all of the data we collect into search engines and social media. Recently, a large retailer client saw their online exposure (that we are able to measure) increase by 900 percent within 24 hours after going live with us.
What about brands? How do you help them, and how has that changed over the years? While most brands have new, shiny e-commerce departments, having a strong local presence is absolutely critical to getting people to your site in the first place. Shoppers just don't visit brand sites for brands they aren't familiar with; they visit local stores to see what's new or popular, often making their first brand 'touch' there. But, when a brand turns the 'channel conflict' knob up too high, retailers start pulling OTB (open-to-buy) away from that brand and finding new partners. On the other hand, as I mentioned above, most brands want to hand off sales to their best partners–and they want their partners to carry a larger assortment of their goods. We give both sides, retailers and brands, a direct way to connect to the hybrid shopper, see what they are looking for and show them all their purchase options at once. Win-Win.
What are you finding to be the biggest hurdle to getting local retailers to partner with Locally? Initially, retailers either didn't use UPCs (we need them) and/or didn't have a POS system that could talk to the outside world. We've really overcome most of this and have seen adoption rates soar. Also, some retailers didn't want to share inventory information, but we have a policy of absolutely never sharing store data without their permission. Violating that would be the end of us.
What about brands? Honestly the biggest challenge has been that the person or people in many companies that presides over digital technology has a siloed and vested interest in selling direct to consumers. Often, they have their own P&L because many executives just aren't seasoned experts in either direct or digital.
What's the biggest misconception brands or retailers have about Locally? Some think the whole point of what we do is to get shoppers to locally.com. While that is important to us, it only represents about 5 percent of our daily traffic. The vast, vast majority of our eyeballs and transactions occur on retailer and brand sites that we power.
REI recently joined Locally and they're certainly not often regarded as a local retailer. Why does a retailer as large as REI also make sense for the platform? We are not a 'local retailer' platform. But I would argue that every shopper does see their local REI as a local store. REI is a high-quality retailer that faces the same predicament as every other retailer–eyeballs that turn into foot traffic. It seems irrelevant whether a retailer is in the front of the bus or the back of the bus if people keep falling off the back. Pretty soon everyone gets their turn falling out. REI adopting a system that drives foot traffic buoys everyone. Secondly, we don't make the lists of retailers. Brands control their own dealer lists. REI is certainly a high priority for every brand we work with in outdoors.
Locally was founded, at least in part, due to show-rooming, or when consumers visit stores to examine a product before buying it online at a lower price. Is the practice of show-rooming getting worse, or is it lessening with the rise of web-rooming and other changes in the dynamics of retailing? I literally just got off the phone with the president of a huge online marketing platform. We talked about the fact that in five years, people simply won't remember that there ever was a difference between shopping online and shopping offline, just like having Grubhub deliver from your favorite restaurant doesn't mean you never go there again. The shopping experience will become blended, and the brands and retailers who do the best in this scenario are the ones who just say "yes" to how their mutual customers choose to shop.
Some saw the recent Supreme Court decision to allow states to tax out-of-state online sellers as helping level the playing field between offline and online. Does online still have unfair advantages versus offline? One of the main reasons the Supreme Court decision is important is that it makes investing in e-com startups that have traditionally enjoyed a pricing disequilibrium, because of the tax advantage, less attractive. Online retailers can sell a much larger assortment to a much larger audience and have a much stronger foothold in the digital space. But, logistics and marketing are tremendously expensive, and much of the strategy for e-commerce retailers has been to have deep, deep pockets, sustain huge losses and out-wait the competition. So, the biggest advantage to online merchants is also their biggest threat. Shoppers are also starting to settle into the mass vs. specialty logic as it relates to online. They understand that if they want service or curation or a local/social anchor in their shopping habits, online isn't really a substitute.
Nike made some news last year in finally agreeing to sell direct to Amazon.com through a partnership. Not to specify Nike, but what's your take on the pros and cons of brands selling on Amazon.com? As one of the first retailers to sell products on Amazon, I can say that there is quite a bit of volume there. So, achieving short-term sales goals is certainly a huge pro. In my opinion, the con is the loss of autonomy. It's hard not to be swept into the herd mentality of volume versus goodwill. And, once you take that step in, it's nearly impossible to take a step back out, especially for brands. Once the marketplace channel gets to a mid-double-digit level for a brand, other channels (direct and wholesale) tend to collapse, leaving sales diversification in a dangerously concentrated state. It's also very difficult for brands to maintain the perception of premium when your products are sold next to commodity items.
Online continues to grow in popularity and seems to have many advantages over offline (convenience, speedy and inexpensive delivery, in many cases, online reviews, broader assortments, etc.). What's your advice to local retailers now, and how may that have changed since Locally was launched in 2014? Online shopping is and will absolutely continue to grow in popularity until it is the primary way people do product research. Online purchasing, on the other hand, will reach an equilibrium with offline shopping–where prices and convenience and service and even the social connection will become evened out. While we've seen an explosion of brands selling D2C (direct-to-consumer) over the last few years, I've sat in lots and lots of meetings with brands whose CEOs are utterly underwhelmed with the outcome versus the promise. They absolutely were convinced that they would replace huge amounts of lost wholesale business with D2C–and it just never materialized. On the other hand, for many that are seeing D2C success, growing sales and conversion rates, they have often adopted tools like Locally that harmonize the channel conflict. They don't see it as a zero-sum game. They know that the rising tide rises all, and the falling tide (and backside of a brand's lifecycle) sinks all.
Photos courtesy Locally