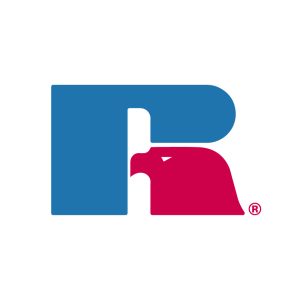 As detailed in a letter to dealers last week, Russell Athletic has decided to exit the team uniform business. But it's only because management feels it required more emphasis  on bigger opportunities on the consumer retail side of the business, Matt Murphy, Russell's VP of marketing, said in an interview with SGB.
"Really just doing both was going to spread us too thin," said Murphy of the uniform and retail businesses. "And we wanted to make sure we had the right amount of attention on what we feel is going to be the longer term, more-healthier place to be for the brand, which is on the consumer retail side."
Those opportunities include the launch in Spring 2018 of a heritage line that looks to tap into the success other iconic athletic labels have recently found in the lifestyle and streetwear space. It also includes its new partnership with S&S Activewear, the third largest distributor in the country, to gain a deeper foothold in imprintables and essentially enter the corporate or promotional marketplace.
Murphy further underscored that Russell is not walking away from the team channel. The brand will still be selling a wide-range of non-uniform items to team dealers and its new partnership with S&S Activewear will aid in servicing those sales. He stated, "We plan to keep those relationships as strong as before, just in the categories that we're going to provide service on."
Still, Murphy said the move to shut down the team uniform business was a "tough decision" given the brand's long history servicing the category and the impact on staffing as the business winds down.
Russell ranked as the largest marketer and manufacturer of athletic apparel and uniforms in the U.S. from the 1960s through much of the nineties. But when logos began landing on uniforms in the eighties, Nike, Adidas and eventually Under Armour began paying big money for the marketing benefits for major college teams. Murphy said the resources to service Division One colleges wound up being a "fairly big investment."
Earlier in the year Russell started moving away altogether from its college on-field sponsorships as part of its push to focus more marketing funds toward its retail efforts. That was marked by Camping World becoming the new sponsor of Russell Athletic Bowl, as well as its few remaining major sponsored universities moving to end their contracts. Western Kentucky partnered with Nike in July, Georgia Tech announced in August it would be joining Adidas in 2018, and Southern Miss has also indicated it will end its Russell deal in 2018.
But the team uniform business Russell is exiting now primarily serves "high schools and down," including travel teams and rec leagues. Murphy noted that "certain complexities come with the team uniform business" and Russell felt it wasn't going to be "as impactful" in its focus pursing both the uniform business and retail.
Said Murphy, "Team uniforms just consume a lot of time, resources and focus so we just decided we needed to  shift to the consumer retail side of our business."
Russell plans to fulfill all current open orders and will stop accepting new made-to-order and other decorated orders by December 15, 2017. Russell expects to work with anyone who may be impacted by the exit as part of a "phased approach" in the transition. Murphy expects to cease servicing the uniform business in the first quarter of 2018 . Said Murphy, "We'll have to evaluate it along the way to ensure that we follow the actions responsibly for our customers as well as the teams that we outfit."
On the retail side, a heritage collection is set to launch in Spring 2018 featuring 100 percent cotton t-shirts, fleece and French terries with graphic details. Beyond the lifestyle design, the line stands out for the return of the "Eagle R" logo the brand retired a little more than a decade ago.
Russell showed the line for the first time at the recent Agenda show in Las Vegas and found many retailers, including several smaller boutiques, expressing interest. Said Murphy, "They were like, 'It's so great you guys are finally doing this,' and "Great to have the Russell Athletic brand more prominent here.' That just told us that we really are on a good path."
Murphy also noted the heritage market is "extremely popular these days" with many historic athletic brands such as Champion, Fila, Kappa and Umbro recently finding success with lifestyle offerings.
"Our brand is certainly one of those that has been around – literally we've been around 115 years ," said Murphy. "We've been focusing over recent years on a certain area of the market so we haven't been seen in the consumer's view for a while. So a lot of these buyers and boutiques are glad to see us back and we're looking forward to working with a number of them."
The line will be first be seen this holiday season at Barneys as part of a collaboration with a yet-to-be-disclosed designer before the full line arrives at specialty stores such as Urban Outfitters and urban boutiques next spring. The heritage collection will again appear at Agenda early next year to support a broader collection for fall 2018.
Another new initiative is its partnership with S&S Activewear that saw the national wholesaler of imprintable activewear launch a collection of Russell Athletic active apparel, including its iconic Dri-Power Fleece beginning in August 2017.
One benefit of the S&S partnership is that Russell will be able to be much quicker to market to fulfill its largest-volume sellers, said Murphy. S&S Activewear has warehouses throughout the country versus Russell's one distribution center.
S&S Activewear also brings Russell into the distributor channel to reach decorators and screenprinters and ultimately the corporate or promotional channel.
"The distributor is a critical channel that we weren't in until now," said Murphy, "S&S will expose us to a whole new group of buyers and companies that will have the opportunity to buy Russell Athletic."
A steady business for Russell recently has been the college bookstore marketplace. The bookstore business in the latter part of the last decade had been impacted by a national campaign orchestrated by anti-sweatshop organizations that led several universities to end their licensing contracts with Russell. Russell was being accused of closing a factory in Honduras because the workers had unionized. While asserting the closure was due to economic conditions, Russell by November 2009 earned wide praise among worker-rights groups for reopening the plant.
Murphy said Russell has been able to reform alliances with schools and its reinforced commitment to worker conditions following the Honduras incident has helped Russell build a strong reputation for corporate social responsibility. Said Murphy, "We have such a tremendous story to tell from a labor standpoint in how we've dealt with that from a leadership position. So all of that business will continue and it's healthy these days as well."
A recent win has been its partnership with Walmart, where the brand in 2013 introduced a co-branded "Russell" line to mark a major upgrade of the discounter's activewear mix. Murphy said that Russell has a "tremendous relationship" with Wal-Mart and sales in the program "continue to be exceed expectations."
The co-branded Russell line has some style but puts an emphasis on performance to reach Wal-Mart's active customer. Beyond using different production techniques versus the "core" Russell Athletic line, the collection is differentiated by a different logo treatment than Russell Athletic as well as the new heritage line.
Murphy expects the Russell line at Wal-Mart will "continue to be critical part of our future strategy" in part because the consumer is increasingly shopping across channels.
Finally, Russell will still be selling the broader "core" Russell Athletic line directly to team dealers, sports specialty and other more premium channels. The S&S partnership will help Russell quickly fill-in its largest-volume sellers to retailers.
Murphy said while the team channel is "changing dramatically," Russell still sees ample opportunity to continue to sell non-uniform product categories into the channel. One recent win was its move to start selling Russell to BSN last year with that program continuing to exceed expectations. Said Murphy, "We've had a long, long history with a number of fantastic business partners in the team dealer market and we want to continue to work with them."
At retail, Russell continues to sell to Bob's Stores in the northeast, has a "very good" business with Big 5 out west, and has gained strong traction with Amazon.
As part of its bigger marketing push, the Russell Athletic brand will soon be launching a new campaign around its roots as the inventor of the sweatshirt and the quality of its fleece. Murphy said the aim of the amped-up marketing push is to re-introduce the brand to many consumers and hopefully "reconnecting with a lot of retailers." Murphy also said that while the heritage line will initially be aimed at youth-oriented specialty retail, it may expand to outlets such as sports specialty in coming years if they decide to expand their lifestyle assortments.
"We really don't have everything figured out today," said Murphy. "It will evolve over time. But we certainly plan for more and more consumers seeing the Russell Athletic brand where they shop."
Photos courtesy Russell Athletic