By Eric Smith
<span style="color: #9e9e9e;">As the country enters this next phase of the COVID-19 crisis, the run specialty channel is facing a particularly hard slog with many brands and retailers unlikely to keep pace if the economy reopens too slowly.
The latest survey from the Running Industry Association (RIA) highlighted just how bad things are—and how much worse they could get—for brands and retailers alike. RIA's latest offering, which focused on key specialty run brands across multiple product categories, revealed that that 40 percent of brands surveyed don't expect to survive if the crisis continues into Q3 and beyond.
"Our goal with the brand survey was just close the loop and provide information on both sides—the retailer and the vendor side of the equation here—to understand the full scope of what we're facing," Terry Schalow, RIA's executive director, told SGB Executive. "If there is one message that both brands and retailers should take away, it's that all stakeholders in the channel have significant challenges and they're all trying to navigate their way through a great deal of uncertainty.
"There's no easy answer. There's no solution that's presented itself right now short of an effective treatment or vaccine being available. I think this is just going to be a slow burn back to normalcy because there are so many unknowns and the situation is so fluid."
RIA's most recent survey, which followed the organization's previous report that focused on run specialty retailers, asked brands about three topics: their current sales status; their forward planning; and their business health. The key results included some staggering statistics:
75 percent reported they don't expect normalcy until at least Q3;
48 percent expect supply chain disruptions in the coming months;
80 percent are using or partnering with e-commerce platforms to support retailers; and
40 percent of the brands don't think they will survive if the crisis continues into Q3 and beyond.
One bit of good news: only 15 percent expect spring '21 product delays, although more than 40 percent of brands surveyed said it is too early to tell.
The survey said "brands are doing everything they can to support retailers," with 80 percent using or partnering with e-commerce platforms. But a staggering 90 percent expect their sell-in rates for 2021 to be negatively impacted by COVID-19. Also, as expected, the crisis is hitting smaller brands harder. About half of both large and small brand reported layoffs or furloughs with smaller brands letting go of more employees than large brands.
Click here to access the full report.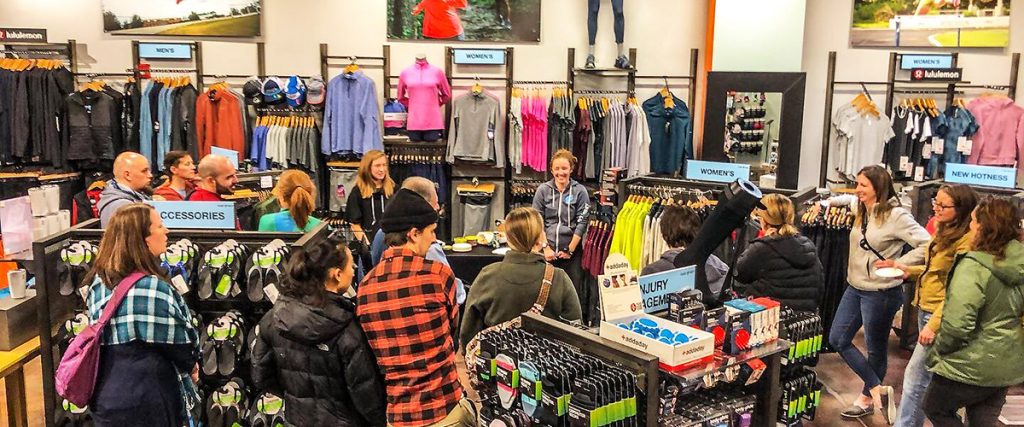 <span style="color: #9e9e9e;">When the crisis began, RIA pivoted to aggressively and proactively helping its member organizations deal with everything from supply chain slowdowns to mandatory retail closures. The association, of course, had to cancel its second annual Kick Show, which was scheduled to take place last week in Denver, CO, but it's bringing a virtual show to would-be attendees to offer the channel some "face-to-face" business opportunities.
RIA also assembled an online resource guide to assist the run specialty community during this pandemic, which has caused countless retail stores across the country to close indefinitely.
"Our goal for the RIA COVID-19 Resource Guide is to aggregate important information for retailers and brands in one, easy to access place to help keep retail stores afloat and their owner's sanity intact," Schalow said. "The entire RIA board believes we can better weather this storm banded together as a united channel, and thus we are providing access to members and non-members alike."
The guide can be found at RunningIndustry.org/resources and includes the following topics:
Brand Support Reference Guide – A one-stop reference guide to review extended invoice terms and other brand offers to provide support for retailers.
Financial Resources – Links to financial assistance, tax relief and more.
E-commerce Solutions – Ideas and platforms to continue sales with store closures.
Staying Connected with your Customers – General marketing content and ideas to connect with and support customers and the local running community.
HR Topics and Employee Support – Employer resources
Business Strategies – Ideas and tips to keep a business alive.
More tips are coming this week, Schalow said, including a retailer reopening guide. RIA compiled and distributed all of these resources with two ideas in mind.
"One, we're trying to provide support and just let people know it; it's about being a good listener," Schalow said. "People have issues, they have questions, they have concerns. Our job is to try to allay those fears and concerns as much as we can by reassuring people and letting them know that we care. Second, from a practical standpoint, it drills down to providing information. That's what RIA has been engaged in from the very start. As soon as we realized that our trade show was not going to happen, we immediately transitioned our thinking and our efforts into providing what ended up being our COVID-19 Resource Guide, which is providing information on a variety of topics that are relevant to our members. The reason we think it's important to provide the right information is so that retailers and brands can make good decisions."
…
As the crisis wears on, summer could prove to be an inflection point for many brands and retailers in the specialty channel, but Schalow noted there will be some distinct hallmarks, beyond sheer size and access to capital, of the businesses that successfully navigate the pandemic versus those that don't.
"Being well-positioned before the crisis, in a variety of ways, seems to have helped the brands and retailers who are weathering this more effectively," Schalow said.
Schalow was quick to point out that it's not all doom and gloom for the run specialty channel. The sport of running, for example, is one of the few activities now enjoying a surge amid social distancing guidelines, and some manufacturers and retailers are reaping the benefits.
"There are brands and retailers that are challenged, but we do have brands that are doing well right now and have some momentum," Schalow said. "And there are retailers that are doing well right now because they shifted their business practices, whether it be to home delivery or finding an e-commerce platform or elevated marketing strategies. They've shifted their thinking into a new way of doing business, and I think that when the dust settles on this, it will become a permanent part of the channel—particularly that omnichannel solution that was missing."
There could also be some pent-up demand for runners to go to their local shop and buy that new shirt or pair of shoes they've had their eye on for a couple of months. However, there's sure to be a "new normal" once the crisis has passed, or at least reached the stage where people feel comfortable living their lives. Schalow said the data gleaned from RIA's recent surveys provide some insight into what that looks like.
"There will be a slow return to normalcy," he said, "with new tools being utilized that will connect brands and retailers more effectively, ensuring ease of doing business with local customers."
Photos courtesy Fleet Feet Asheville, NC