A survey of small- to medium-sized retailers commissioned by PayPal found that 20 percent of respondents felt that their future depended on sales generated from this year's holiday selling season. Other surveys explored how retailers are preparing for the potential of a second wave of the coronavirus, rent relief, an early holiday selling season, and their frustrations with e-commerce.
›Twenty Percent Of Retailers 'Dependent' On The Holiday Selling Season To Survive
A survey of 1,000 small- to medium-sized retailers, conducted in August and commissioned by PayPal, found 1-in-5 respondents claiming that their businesses were dependent on this year's holiday selling season. Over half, (57 percent), however, have not started preparations when the survey was conducted — that includes adjusting staffing levels, of which 70 percent of respondents said they were not planning to hire additional staff or bring back employees that were let go due to COVID-19 cutbacks.
The majority of retailers, (81 percent), said they had implemented safety measures to protect customers ahead of the holiday shopped season, almost half, (46 percent), have rolled out curbside pickup, and about the same number of respondents were requiring customers to wear masks and follow social distancing mandates.
Digital initiatives that figure in plans this year, 34 percent of respondents with physical stores said they have introduced cashless payment options. Among fashion retailers, 39 percent have introduced virtual fitting rooms — such as online fit and sizing tools, online showrooms and virtual stylists, per a survey conducted by Netfluential also in August.
Beyond their websites, 39 percent of respondents said they plan to sell their merchandise on digital marketplaces, and 31 percent will offer their products through social media platforms.
›Small and Medium Business Owners Prepared For Second Wave Of COVID-19
A survey of almost 600 small- to medium-sized business owners (SMB's) found that although 86 percent are experiencing a decline in business revenue, the majority, (78 percent), feel prepared for another wave of the coronavirus after rethinking how they do business (46 percent); serve customers (50 percent); and collaborate and communicate (45 percent).
Sixty-five percent of respondents in the survey conducted by Comcast Business identified themselves as stressed due to the impact of COVID-19 on their businesses with 68 percent admitting to losing at least one hour of sleep per night.
Steps SMB's in the survey are taking:
Fast-track new technologies

: Without COVID-19, nearly one-third of SMB's, (31 percent), admitted they would not have implemented the technologies they did, and 23 percent of SMB's said it would have taken them 1-to-3 years to realize the changes they implemented due to the pandemic.

Teaching themselves how to adapt

: When asked about the resources they relied on to adapt to the "new normal," 43 percent of respondents said they relied on themselves, 29 percent were dependent on business partners and 22 percent relied upon industry peers.
Feeling prepared for the future: One-in-five SMB's, (21 percent), believe they have resumed normal operations while more than half, (53 percent), said it would take another 6 months to a year to feel prepared, while 23 percent said it would take more than a year to return to normal. Despite this, 87 percent of SMB's feel more prepared for the future, in general, with 79 percent considering themselves more tech-savvy than before the pandemic.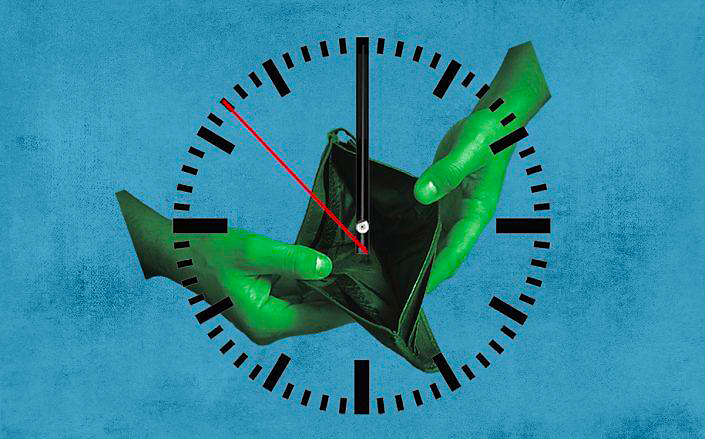 ›Over Half Of Retailers Received Some Rent Relief From Landlords
A recent survey of C-level executives at large U.S. retail chains conducted by NRF and PJ Solomon found that 73 percent of retailers who missed payments said they would pay back at least half of all rent owed. More than 50 percent said they received some form of rent relief from their landlord, with back-rent deferrals to late 2020/21 being the most common concession.
The most common trade-off for the relief came in the form of reduced co-tenancy rights and delayed kick-out clauses for the retailers. Less than 10 percent have reached out to their landlords about potential rent relief options.
When asked about potential rent forgiveness programs (RFP), 67 percent of respondents agreed "retailers that are economically impacted by the pandemic should receive assistance to pay their rent for a three-month covered period" (June to August 2020), while 33 percent said RFPs should "protect retailers from downgrades in credit ratings and scores due to missed rent payments during the COVID-19 crisis."
Said Jeff Derman, managing director at PJ Solomon, in a statement, "Genuine rent relief through this unprecedented period, whether it is landlord- or government-driven in the future, will hopefully provide sufficient runway for many of these retailers to maintain liquidity long enough to continue serving their customers and paying their employees until the pandemic's most severe effects have retreated."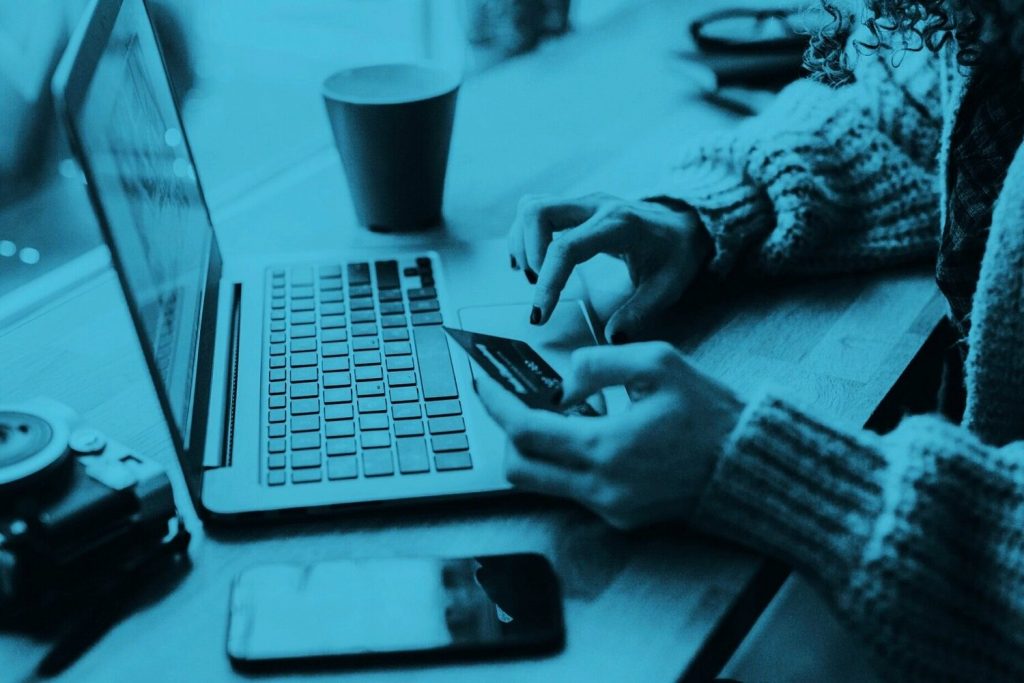 ›Consumers' Struggle With E-Commerce Sites
Forty percent of consumers struggle to complete basic tasks on retail websites. Their frustration is driving some to competitor sites according to a survey from goMoxie.
Among the survey findings:
43 percent of consumers struggled with insufficient, incorrect, or confusing information;
43 percent reported difficulties in site navigation;
42 percent were unable to complete a transaction;
36 percent encountered an error message; and
22 percent reported password/login challenges.
Facing struggles, 62 percent of respondents abandoned their shopping experience, and 52 percent shopped with a competitor. Only 26 percent contacted customer service for assistance with a site.
GoMoxie noted that the survey was taken during a time when COVID-19 had driven increased retail activity into online channels. According to eMarketer, in 2020, e-commerce sales will climb by 18 percent to reach $709.78 billion, representing 14.5 percent of total U.S. retail sales. While this increased volume suggests expanded opportunities for online retailers, the high level of difficulty and abandonment of sites indicates that many businesses fail to realize their full sales potential.
›Holiday Selling Starting Earlier And Skewing Online
The vast majority of Americans, (75 percent), prefer to shop online this year, and the same number of respondents aim to complete their holiday shopping as early as possible, according to a survey from RetailMeNot. Additionally, nearly 2-in-5 respondents, (39 percent), said they would shop earlier than usual to avoid shipping delays or items being out-of-stock, while 41 percent of respondents said they would start shopping in October or earlier.
Other findings from the survey:
Amazon Prime Day is expected to be the No. 1 shopping day in Q4 with 67 percent of respondents planning to make a purchase during the event;
The next most-shopped days this holiday season include Cyber Monday, (65 percent) and Black Friday, (59 percent).
Asked what they plan to buy, the top categories included electronics, 61 percent; clothing/accessories, 52 percent; footwear, 33 percent; jewelry, 23 percent; and kitchen appliances, 18 percent;
The survey found that while many respondents are watching how much they spend this holiday season, 66 percent plan to spend the same amount or more this year to create a sense of normalcy and to keep their holiday traditions alive.
›Curbside And Contactless Pickup Important To Consumers
A new report from Incisiv commissioned by Manhattan Associates, "The New Store Shopper in High-Touch Retail," found 85 percent percent of shoppers have significantly increased curbside pickup orders compared to pre-COVID-19 rates, and 79 percent say a contactless store pickup is very important to them.
While 91 percent of shoppers miss shopping in stores, only 5 percent plan to try a product in-store in the next six months and only 28 percent plan to increase in-store shopping.
The study found shoppers rate their recent checkout and pick-up experiences poorly across a variety of parameters – from availability of pick-up slots to wait- times for pick-up once at the store. Eighty-five percent rate the ease of completing an order four stars or higher, but they encounter significant friction getting there, both online and in-store. 81 percent of shoppers rated 3 stars or lower when asked about stores' availability of preferred pick-up date and time.
The study found returns will be incentivizing any shoppers to return to stores. In fact, returning an item to the store is the second biggest motivator for future store visits, behind same-day need.
"Shoppers view and value stores very differently today than they did pre COVID-19. More than ever before, it is all about safety, speed and convenience," said Gaurav Pant, Chief Insights Officer, Incisiv.
›35 Percent Of Companies Unsur  When They'll Reopen Workplace
A survey of more than 1,100 U.S. businesspersons from The Conference Board found over a third of companies surveyed (35 percent) say their reopening date is still unknown. Among the rest, 39 percent of companies plan to reopen by the first quarter of 2021 and 13 percent of companies have remained open throughout the pandemic.
The highest levels of uncertainty was in Miami (46 percent), Seattle (43 percent), San Diego (42 percent), Washington, DC (41 percent), and San Francisco (41 percent).
About 60 percent of businesses chose to survey workers about their levels of readiness and comfort in returning.
The survey found only 5 percent thought the widespread availability of a vaccine would be a significant factor in the timing of a return to the workplace.
The Conference Board said the low ranking likely reflects concern about the viability of a vaccine with a significantly shorter clinical trial time. It also likely reflects concern about the legal implications for any corporate mandate to get the vaccine as a condition for returning.
"Companies that sought worker sentiment about their comfort levels were more likely to implement safety measures specifically for workers taking public transportation, revise work-from-home policies, and provide childcare options," said Rebecca Ray, Executive Vice President of Human Capital at The Conference Board. "Notably, these top worker concerns were low on the overall list of safeguards that organizations are implementing, indicating that they are more important to employees than employers may realize. This disconnect reinforces the need for companies to receive buy-in from their most precious resource – their people – especially about matters as consequential as this one."
35 Percent Of Companies Unsur  When They'll Reopen Workplace