Reebok and architecture giant Gensler have teamed up again on a concept to convert gas stations in the U.S. into fitness centers.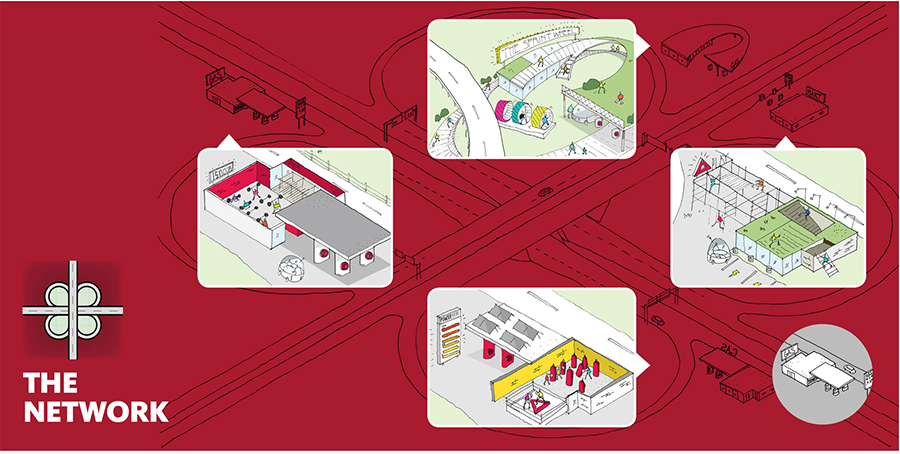 The concept focuses on three different types of gas stations from rural America to urban cities to give people the opportunity to get fit and eat healthy.
The architects at Gensler focused their conceptual drawings on rest stops along power grids to create a future where travelers can stop, fuel and generate their own energy thru exercise.
Larger gas stations on major highways would be converted into "recharge zones" with healthy farm-to-table menus, juice bars and meditation pods. Local, smaller town gas stations would be turned into community shops with electric charging ports.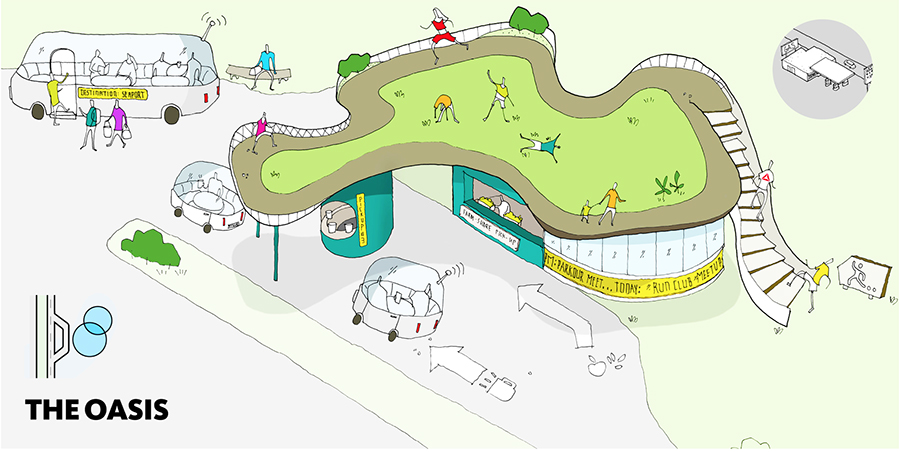 The partnership on the project came about following Reebok and Gensler's collaboration on the design and construction of Reebok's corporate headquarters in Boston's Seaport district. During the process, Reebok proposed the gas station on-the-go fitness centers to Gensler who was intrigued by the concept enough to move forward with the design concepts you see here in Today's post.
Visual sketches courtesy Gensler and Reebok