The opening and closing ceremonies for the Winter Olympics are being held in a 35,000-square foot temporary pentagonal structure, pictured above, with the Olympic and Paralympic games being hosted over a mile away at the Alpesina ski resort, pictured below.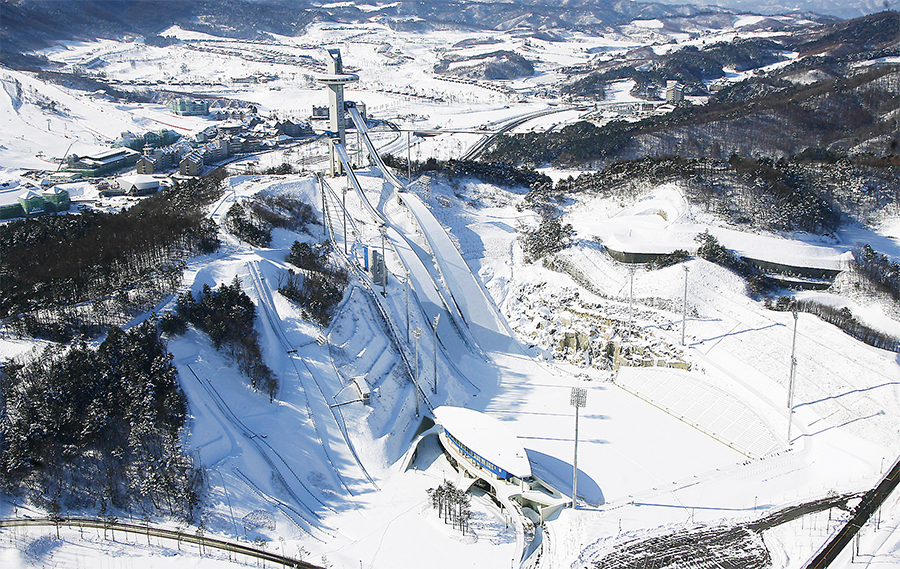 The stadium, which can be toured virtually here, will be dismantled after the closing ceremonies. The stands will be removed, leaving the permanent structure scheduled to be repurposed into a museum dedicated to the games. Olympic organizers decided to create a temporary stadium because of the financial burden it would have placed on the not-so-densely populated Pyeongchang county.
Although a temporary stadium is unusual for Olympic ceremonies, this is not the first time a dismountable arena was used at the winter games. In 1992, a temporary circus-tent like structure was built for the games in Albertville, France, before being dismantled, and parts of the stadium were used during the 1992 Summer Olympics in Barcelona.