By Thomas J. Ryan
Puma's revenues recovered after posting a decline in the second quarter due to COVID-19 restrictions, climbing 13.3 percent on a currency-neutral basis. The gains were led by the Americas, up 20.7 percent on a currency-neutral basis; and EMEA, ahead 17.7 percent.
Sales in the Asia Pacific region declined 1.9 percent on a currency-neutral basis, caused by slower growth in Greater China and a sales decline in India, Korea and South East Asia. Overall sales on a currency-adjusted basis were down 30.7 percent due to store closures in the second quarter.
Net sales in the third quarter increased 7.2 percent on a reported basis to €1,583.4 million. Net earnings also showed recovery, expanding 13.0 percent to €113.6 million, or €67 cents a share.
"The third quarter developed much better than I expected," said Bjørn Gulden, Puma's CEO. "Retail stores reopened, sports events resumed, consumer confidence improved, and our sales increased week-by-week. I feel this strong performance confirms the strength of both Puma as a brand and the sporting goods industry in general."
Most of the brick & mortar stores, wholly-owned and operated as well as those of Puma's retail partners, were open throughout the quarter, but were limited by local restrictions. While store traffic remained below last year's levels, conversion rates continued to be high.
Puma said its direct-to-consumer (DTC) business continued to improve throughout the quarter, again led by strong e-commerce business that catapulted 60.9 percent currency-adjusted in the period. Overall, DTC sales grew 16.7 percent currency-adjusted to €380.9 million.
The Wholesale business also significantly improved with sales growth of 12.3 percent currency adjusted to €1,202.5 million. Good sell-through and successful new launches of Puma products, combined with increased confidence among retail partners, drove the favorable positive development.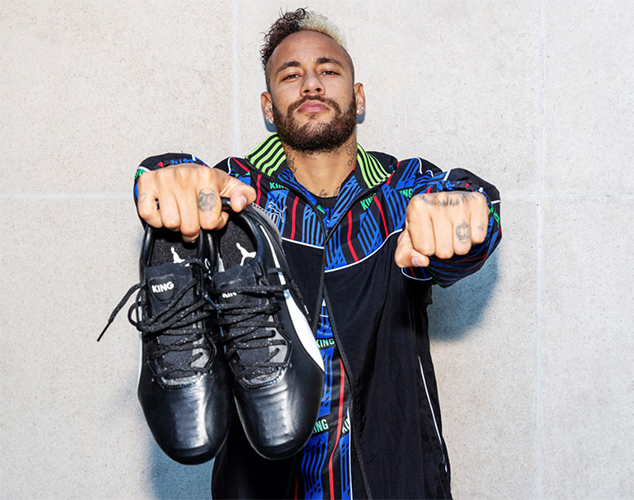 By category, Footwear, Apparel and Accessories all showed strong growth in the third quarter, improving by 13.9 percent, 8.8 percent and 23.0 percent, respectively. Gulden noted on the media call that apparel saw the weakest growth due to the lack of sports events, especially impacted by the cancellation of the European Cup in soccer, as well as the impact on fan licensed apparel overall due to postponed or canceled leagues.
Performance categories such as Basketball, Motorsport, Golf, and Teamsport showed the highest growth rates.
The earnings growth came despite a reduction in gross margins by 270 basis points to 47.0 percent, with 180 basis points caused by currency changes, including the strengthening EURO against the U.S. dollar. Also impacting margins was ore promotional activities and an unfavorable regional mix effect.
Operating expenses (OPEX) decreased 3.3 percent to €559.6 million due to the continuation of various cost-saving measures initiated at the end of the first and during the second quarter as the pandemic emerged. As a percent of sales, OPEX was reduced to 35.3 percent from 39.2 percent.
"Despite a very promotional market environment and currency developments that put pressure on our margins, we were even able to improve our EBIT compared to last year," said Gulden. "This was achieved by continued strong cost control that we initiated in the extremely weak second quarter and through less but more efficient marketing activities."
Operating expenses increased 16.8 percent to €189.5 million due to strong sales growth combined with operating leverage and despite a lower gross profit margin. EBIT margin marked improvement from 11.0 percent last year to 12.0 percent in the current period.
Puma said it was able to decrease its working capital by 23.2 percent to €703.2 million. Despite the negative impact of COVID-19 on its sales, Puma's inventories only increased by 7.1 percent and was up 15 percent on a currency-neutral basis. Said Gulden, "We do not feel we have an inventory issue and are very, very pleased with the way we have managed our inventories together with our suppliers, and also with our retail partners."
Trade receivables declined by 4.2 percent to €761.5 million. Said Gulden, "That tells you that our customers have been paying actually very well, which is a good sign for the health of our customers, and also that they pr9otize Puma as a supplier."  On the liabilities side, trade payables increased by 29.8 percent to €937.0 million due to extended payment terms with its suppliers.
Looking ahead, Gulden said following a weak second quarter, the strong development in sales and earnings in the third quarter "confirms the strength of the Puma brand" and management remains optimistic about the brand from a mid- and long-term perspective.
Gulden elaborated on Puma's progress during the pandemic on the media call.
"The mantra we have had all this time is to manage the crisis short-term without compromising the mid-term momentum of Puma, meaning that we also have to continue to invest for the mid and the long term even if there has been months of very, very difficult times," Gulden said. "When we go through the different stages in the different markets then, of course, when there are shutdowns, it's about surviving, getting liquidity and making sure that we keep the wheels rolling. And then as soon as economies have come back again, then it is to recover, stabilize and then of course come back again to the growth."
He noted that the year started off on a positive note with strong bookings before the coronavirus hit China in mid-February. As China started to recover in April, the rest of the world was impacted. Gulden said, "April was the worst month that I have experienced in this industry, and also probably the worst that Puma ever had."
In May, China's improvement continued and slight improvement was seen in other markets with a recovery in most markets taking place in June.
For the third quarter, the improvement was seen sequentially, meaning sales gains continued to accelerate over the months of July, August and September. Said Gulden, "And that is of course for us, a very, very huge achievement and make us very optimistic both for Puma mid-term and also for the industry."
Gulden also called out the expense discipline that supported the return to earnings growth.
Looking to 2021, cited five objectives, the first being to "really become a digital company," both from e-commerce as well as an online engagement standpoint. Gulden said Puma plans to advance on numerous efforts made this year.
Second, Puma wants to further its position as a responsible company, including sustainability as well as areas such as inclusion and diversity. Said the CEO, "A very very important thing for our people, and also very important for our customers, and also very important for Puma."
Third, women will remain a key target group for the brand. Said Gulden, "You will see new campaigns in the new year. You will see new partners. And, of course, it's a little bit difficult now to shoot all the content but you will see to see new faces and new campaigns under the headlines 'She Moves Us' on the female side."
Fourth, sports will be a priority. Gulden noted that sports should have been a highlight this year with the European Championship in soccer and the Olympics and he hopes they'll return next year. He said, "We feel we have a pipeline of innovation in all categories, both in footwear apparel and even in hardware on the golf side, and really look forward to showcasing that in the new year."
Finally, the fifth objective will be franchises, meaning products that have been successful over the last 12 to 18 months. Said Gulden, "We have a lot of families of shoes that are now doing well. And we will continue to build on those stories also in 2021."
He noted that investments in new partnerships with Neymar Jr. above, and LaMelo Ball, lead photo,  "underlines our belief in the strong future of our brand."
However, Puma declined to provide an updated outlook for the current fiscal year due to uncertainty in the marketplace. Gulden noted that globally, the number of COVID-19 infections is at its highest level since the outbreak, many regions are re-implementing restrictions and the consumer sentiment is again turning negative.
As the development for the coming weeks continues to be unpredictable, Puma said it could not provide a reliable financial outlook for the full-year 2020.
Said Gulden, "Q4 now is very uncertain. I can tell you that October started well. But, of course, the number of infections and all the restrictions that are on the table makes it very difficult to talk about the landing for the year. And we will continue to manage the business as good as we can."
Photos courtesy Puma