For apparel maker Picture Organic, sustainable materials and fighting climate change have been core to their mission since its inception. The company's latest tactic uses sugar cane instead of petroleum-based fabric for its range of winter outer layers.
SGB Executive sat down with CEO Julien Durant to learn more about sugar cane's role in the brand's journey to be a more sustainable company.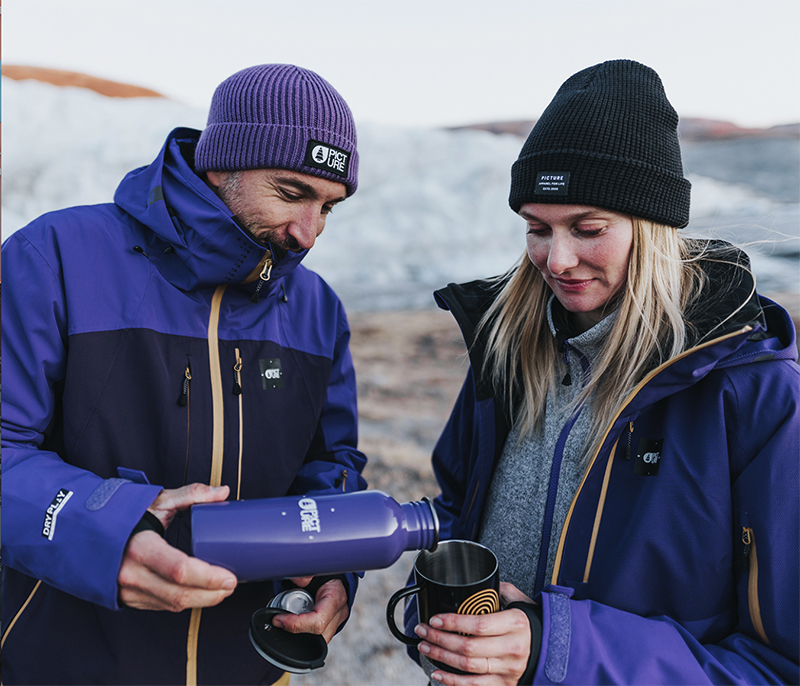 Why sugar cane, and what percentage of your products uses it? The traditional way to make a snow jacket requires petroleum extraction to make polyester (PET). The fabric consists of mono-ethylene-glycol (MEG), 30 percent and terephthalic acid, 70 percent, both petrochemical compounds. But other solutions exist. We've been using recycled polyester made from recycled plastic bottles since the very beginning in 2008. Now, we're exploring a new source to create a fabric partially derived from sugar cane. 
In general, plants that contain sucrose, including beets and sugar cane, or starch from wheat and corn, can be transformed into bio-mono ethylene glycol (Bio-MEG) to replace conventional petroleum-based MEG. Reorienting our strategy toward bio-sourcing represents a significant commitment to the environment and to wiping out our dependence on fossil fuels, oil in this case. Currently, 35 percent of our winter collection uses it.
How did you come up with the idea? Fabric manufacturers have been in R&D with it for several years. We stay on top of the latest in sustainable materials/technologies so we could be the first to bring it to market in technical outerwear.
Where do you source it? Sugar cane is farmed in India. Our supply chain is based in Taiwan, where we are spinning, weaving, dyeing, and laminating with a long-time fabric partner. Assembly occurs in China.
What are its advantages and disadvantages? Sugar cane is a C4 plant. It captures a lot of CO2 during the growing process at 60 tons per hectare per year. Even though some CO2 is released during harvest, 18 tons remain in the soil, and CO2 is re-captured as the plant grows again. 
According to the Royal Society, with sorghum, corn and millet, C4 plants represent approximately 30 percent of CO2 captured by natural carbon sinks. These are true allies in the fight against climate change; however, deforestation is the main issue in farming. That's why we don't use new land for textile purposes. We use sugar cane waste from an existing farm making sugar.
How hard is it to turn it into a high-performance fiber? While complicated on the surface, we're merely applying an age-old process to textile manufacturing. In the 1950s, in France, we could make polyamide fabrics using castor bean oil. The petrochemical industry decided otherwise by launching low-cost textiles onto the market.
What are its performance properties? What are the advantages over other sustainable textiles? Bio-polyester has the same chemical composition as conventional or recycled polyester. The sourcing is the only difference. When it comes to performance, the difference is the spinning, weaving and finishing stages. The latter adds a durable water repellent treatment.
Any problems in the supply chain coming down the pipeline? Once the chemistry part complete, our supply chain is the same as usual.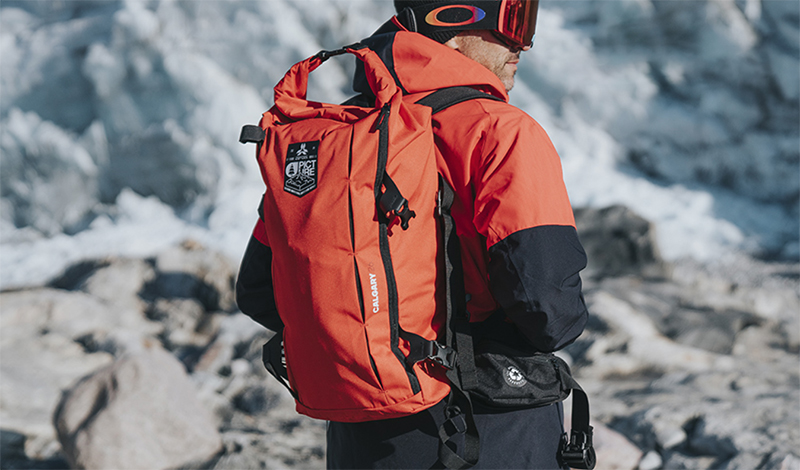 Will climate change affect sourcing? We don't know. Climate change will affect all of us in many ways. Lower crop yield will likely occur in many regions worldwide, especially those located close to the Equator, where temperatures are hot and extreme events are expected. As for our sourcing, priority will always go to sugar needs in the food industry. Making textiles is ess important, and recycled polyester from plastic bottles is still a good option. We are always exploring new solutions. The future of textiles has to be more circular and low-carbon. Used textile products have to become textile products again, so you don't need to start from zero and use existing resources, whether they're natural or petroleum.
How has your customers' reaction been to it? The concept has been well received. When consumers are paying particular attention to environmental responsibility and brand initiatives, it's a key issue in purchasing. There's growing consumer interest in brands committed to the environment and the products they buy. This motivation is part of the purchasing decision, and this is true for our consumers since this subject has been part of our brand's DNA. We are trying to go further to accomplish our brand mission of fighting climate change by finding materials that are more respectful of the environment and in line with our commitments. Consumers always appreciate this. As far as bio-sourcing is concerned, this is a big step forward for us.
Are your overseas vendor partners following the same playbook? Yes. The production process and partners we work with proactively fight climate change. We're fortunate that 84 percent of our products are manufactured in the same two factories that we've been partners with since we started. We can work closely with them, assuring they're meeting our production standards. Part of achieving B-Corp certification is relaying all supplier/vendor information to the organization, so they serve almost as a governing board beyond our sustainability team.
Can you walk us through some of your manufacturing processes? The textile industry is responsible for about 8 percent of overall worldwide carbon emissions. Using materials and methods to reduce our impact is the starting point for our commitment to the environment. For instance, 84 percent of the cotton we use is organic and only 150 kilometers separate our organic cotton fields from the factory. Our spinning and knitting are less than 80 kilometers from the fields, and our dyeing mill is only 3 kilometers away and uses Oeko-Tex 100 percent certified Avitera Se dyes. Compared to conventional cotton farming, we've realized a 46 percent reduction in our carbon emissions and a 91 percent drop in our water use. Also, 100 percent of our products are made from organic, bio-sourced, recycled, re-used, and animal-based materials with 69 percent of the polyester used to make our technical apparel coming from recycled bottles and the PFC-free DWR treatment we use is Teflon Ecoetite, which is Bluesign approved.
How important is it for companies to practice sustainability? A French study called "Doing your Fair Share for the Climate: The Power and Responsibility of Individuals, Businesses and the State in the Fight Against Climate Change," conducted by consulting firm Carbone 4, found that among the 80 percent decrease in greenhouse gas emissions that we have to reach to be in line with the Paris Agreement, at least 60 percent has to be managed by companies and states. It states, "Companies will not be able to do anything at the right scale without starting to measure, as meticulously as their financial accounts, their dependence on fossil fuels. It is the first step toward drastically reducing their carbon footprint in the best conditions. This will help them to reflect on the possibility of changing their industrial processes, freight, energy supply, product design, and the choice of investments and geographical locations." So yes, companies have a significant role to play.
Photos courtesy Picture Organics