Colorado's Kelty, a longtime maker of camping gear, has turned its attention from sleeping bags and tents to sprays and topicals, launching a new line of CBD cream to tap into the $4 billion domestic CBD market. Geared toward outdoor enthusiasts, its line of pain relief products—including sprays, lotions and salves—is available only online. 
SGB Executive caught up with General Manager Russ Rowell, who credits the overlap between outdoor industry consumers and CBD users for the move, to talk all things cannabidiol.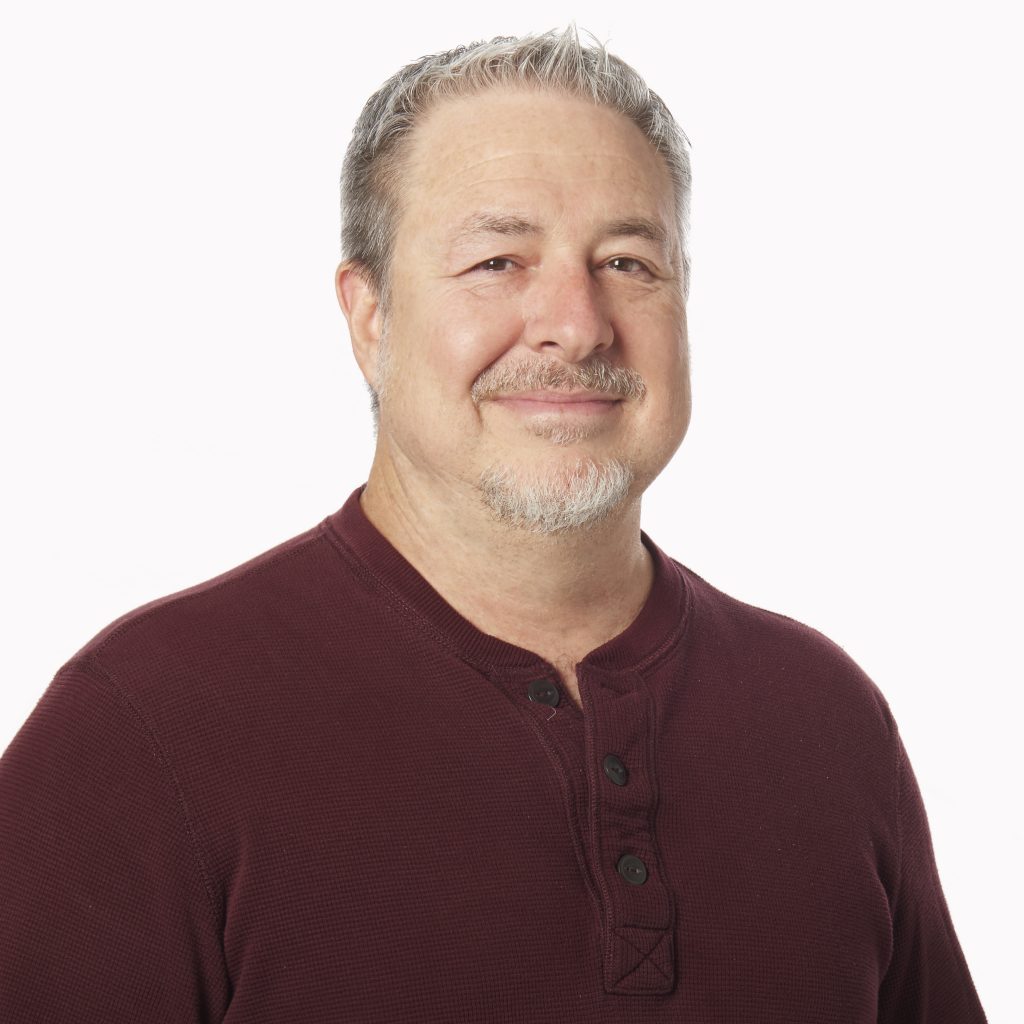 Why launch into the CBD market? Our tagline is #BuiltforPlay, so we're always out there having fun, playing outdoors. I saw a few CBD brands at Outdoor Retailer and started thinking about our consumers who might have too much fun in the outdoors, and what does that mean? We came up with sunburn, mosquito bites and aches and pains from a strenuous hike. We thought of tapping into the CBD market to offer another tool to help them go farther, higher and faster and be able to bounce back, think less, and do more. So when you're outside playing with Kelty gear, you now have the tools you need to keep playing outside, even when you've had a little too much fun.
Isn't it a bit tangential to your usual expertise? To some degree, yes, but we're also experts in outdoor recreation and know from first-hand experience that the outdoors can take a toll on our bodies at any age. As a brand, we've always been spontaneous and willing to try new things, even when others are scratching, or shaking, their heads. We took this experience and mindset and consulted with CBD experts to create a safe and affordable product for our customers.
Is the outdoor market a great crossover market for potential CBD sales? As outdoor enthusiasts ourselves, we think so. Almost every outdoor enthusiast can benefit from the use of CBD. It relieves pain, aches, itching, and discomfort and prevents infection for minor cuts and burns. We believe CBD is a necessity for outdoor play like having sunscreen, Advil and bug repellant. We're calling it the new MVP of the first aid kit.
Do you think you'll be able to tap into brand loyalty sales from Kelty followers? Absolutely. The CBD world is a little bit of the Wild Wild West now, so getting a product from a brand you know and trust gives a certain peace of mind when it comes to trying something new. We spent countless hours developing our CBD, so we know it's high quality, made with FDA-approved ingredients and comes from a brand consumers know and trust.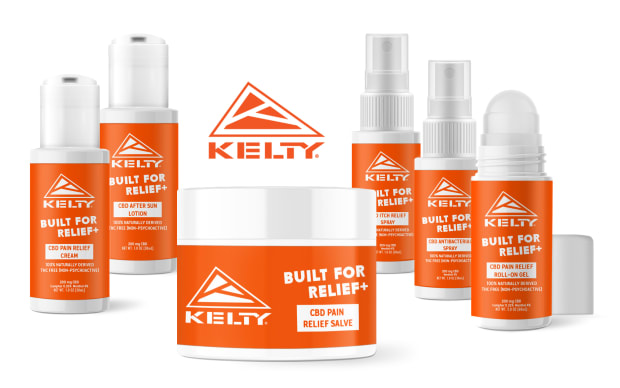 Do you know of other outdoor gear companies making a similar move? We've seen one collaborate with a CBD brand on licensing but have not seen anyone create their own. This is why we think this is a perfect time to enter the market and be known as the first brand in the outdoor space to cross over into the CBD market.
How hard was it to develop the right formula/product? Our CBD experts have years of experience with CBD, so we started with CBD derived from American-grown hemp using organic practices. Our CBD partners use a proprietary extraction and post-extraction process, which produces the highest quality hemp-derived from finished products available. They also have complete control when the seed is planted to the finished product, ensuring quality and consistency. With in-depth market and product research, we worked with experts to identify how our customers can benefit from CBD. With the right expertise in the room, we then narrowed down the ideal formula of CBD and selected FDA-approved, over-the-counter ingredients. We're all about our people, so it was important to partner with the right group when it came to CBD.
How did you go about it? We consulted CBD experts to combine CBD with select FDA-approved over-the-counter ingredients, creating safe, reliable solutions for sun exposure, itch relief, muscle and joint pain, exposed cuts or scrapes, and more. Our CBD products are THC-free, American-made, and built to relieve pain, not just soothe or hide it.
With research still unclear about CBD's effectiveness, especially for lower concentration creams, did that weigh into your decision? Part of being one of the first to market is ensuring you've considered every possible factor. We're confident, though, in the growing research and historical benefits of CBD. Our decision on milligrams was based on customer use cases and the ideal formula for relief in those moments—sunburn, mosquito bites, light burns from the camp kitchen, aching joints, cuts, and so on.
You're selling only online. Why? Are there plans to sell it at retail? We decided to launch it on e-commerce first, mainly because of COVID-19. We are currently in talks with retailers to carry Kelty CBD for this upcoming year.
Any growth projections with it for the year? What percentage of Kelty's overall sales do you expect it will comprise? There's excitement around CBD, with growing research showing how it can benefit outdoor enthusiasts and seemingly more people getting outside than ever. We expect our CBD products to do well. Exactly how well? You'll have to stick around to find out.
Anything else new from Kelty this season? We're introducing a new product that gets everyone from entry-level backpackers to van-lifers and car-campers excited. Last year, we saw record numbers of people in the outdoors leaving trash behind. Our Trash Pak encourages you to pack it out. It attaches to the rear of your vehicle, allowing you to store garbage outside of your car on your drive back home. We're also introducing our first down blanket, the Galactic, which uses 550-fill down that's 100 percent ethically sourced from Allied Down + Feather and features a C0 and PFC-free DWR coating. At only $99, it's a fraction of the cost compared to other leading brands. We're also expanding our best-selling Cosmic sleeping bag series to include the Cosmic Ultra Down, a leveled-up version with 800-fill down. Finally, our Waypoint Tarp is a new A-frame tarp that attaches to the back of your vehicle to create a vestibule for hanging out or staying protected from the elements. Its rear-facing mounting system will fit on most SUVs or pick-ups with a topper.
Photos courtesy Kelty