Fleet Feet, celebrating its 45th anniversary in 2021, quickly shifted course to digital communications and selling as the pandemic emerged to recapture sales growth over the last year. As COVID-19 cases decline and vaccination rates climb, the franchisor is positioned to benefit from the return of races to build on the momentum the sport of running gained over the last year.
Here, Joey Pointer, CEO and president, Fleet Feet, talks about Fleet Feet's battle plan to manage the pandemic, the running industry's wake-up call around DEI, and the outlook for the sport of running and Fleet Feet.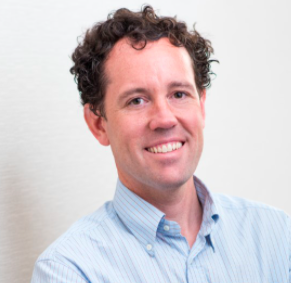 Can you share Fleet Feet's pandemic journey and how the year played out? As I look back on 2020, I'm in awe of what Fleet Feet was able to accomplish, and I would certainly say we were successful in a lot of ways. We had the infrastructure and more importantly, nimble and determined franchise owners and employees at every level within our stores and Store Support Team, in place to help us quickly adapt our operations and continue to serve our customers. It was a total team effort that embodies our core value of "Run Together" in times both good and challenging.
Within the first week of the shutdown, we:
Launched a new order management system and checkout experience on FleetFeet.com to continue to serve customers despite brick-and-mortar closure. Online purchases were fulfilled from local stores, and we immediately pivoted to curbside pickup;
Launched appointment scheduling and queue management software to allow stores to adhere to local ordinances and social distancing guidelines while continuing to serve customers throughout the pandemic;
Created and launched virtual fittings within 48 hours of an almost complete shutdown of systemwide in-store retail operations;
Established #togetherwemove and #runningisnotcancelled on social media as a unified call to stay active and to continue to inspire, connect and share our communities' journeys despite increasing social isolation. Within the first week, social posts including the hashtag more than doubled, which I think speaks to how engaged our running community truly is; and
Increased our marketing efforts fueled by e-mail and key digital advertising and leveraging original content and an aggressive SEO strategy to drive brand awareness and customer engagement through little to no cost. Whereas e-commerce contributed a modest amount of sales before the shutdown, online sales grew 200 percent in 2020, buoyed by shifting consumer shopping trends as well as key infrastructure investments.
We opened five stores in 2020, and this year, we've already opened new stores in Gaithersburg, Md., Madison, Ala., and Hamilton Quarter, Ohio. Our current door count stands at 185, with stores across 37 states and the District of Columbia. We have two additional locations slated to open in the weeks ahead in Carnes Crossroads, S.C., and Cincinnati, Ohio.
Can you talk about how Fleet Feet's key categories performed during the pandemic? Any surprises? The footwear category exploded during the pandemic. Some of that was intentional as we had to rework the store layout and design during COVID-19 to create more distance between our fitting stations to allow customers to shop and be six feet apart from our outfitters and other guests. As a result, we had to limit our offerings in apparel across many stores.
One of our biggest surprises was the success we had launching dynamic pressure mapping as part of our in-store outfitting experience, fit id. The integration, which includes both pressure mapping software and hardware, captures biometric data that accounts for differences between the left and right foot, allowing Fleet Feet to offer Superfeet's ME3D line of personalized insoles. Customers' interest and excitement over this new product line continues to grow.
Some are saying the pandemic is driving a third running boom obvious despite the challenges to in-person races. What are your thoughts? As a result of COVID-19, many people took up running for the first time, or the first time in years, and, for most, it has been a solo journey. Through our customer base, we've found that many avid runners increased their running habits during the pandemic, which totally makes sense, but now we're also seeing a huge boom in walking.
I believe there's a huge desire for people to participate in outdoor races again, safely of course. And, with so many new runners/walkers becoming more active in communities, it can potentially lead to those people being interested in participating in group events, like 5k and 10ks, half marathons and marathons. With the boost in interest to compete, I can see a boost in interest to train beforehand, too.
As we have started to bring back our training programs and fun runs, there is a renewed energy around running with other people. I witnessed this firsthand last week as the Fleet Feet store below my office kicked off their training program. The air was full of talking and laughter as participants warmed up for their run. It was a buzz that I had not heard outside of our store in more than a year.
It is often said any day you get to run is a good day, but a great day is when you get to run with a friend. As I look ahead to how the pandemic may impact long-term trends in running and walking, I'm hopeful that we can help new runners and walkers stay active for years to come by introducing them to a group of other like-minded individuals who will continue to push them to stay active and keep getting in miles.
What's your outlook for 2021 for Fleet Feet and the overall run specialty channel? I am very optimistic about the outlook for Fleet Feet and the running industry as a whole. We've seen customers come back in a big way this year, and while certainly a lot of that comes from consumer demand and the urge to get outside, I would say that the digital, marketing and operational tactics we deployed out of necessity in 2020 have helped us become increasingly relevant to customers searching for gear in 2021. With training programs and races returning across the country and a very full fall race calendar ahead of us, I believe the sales surge we are currently experiencing will continue.
Beyond a strong start to the year, there are some truly big initiatives that remain ahead for Fleet Feet. Finding and retaining great employees by establishing career paths, succession planning and equitable compensation remains a huge priority. We just hired our first talent acquisition manager, which is the second hire we've made to our human resources team this year.
We also keep moving forward in our efforts of creating inclusivity and equity for all marginalized and underrepresented Black, indigenous, and people of color (BIPOC) communities. We've made progress on our first quarter commitments, and still have more to fulfill this year.
While some things are in our control in terms of focus and execution, the biggest thing, other than the pandemic, obviously, affecting the channel is vendor supply chain issues. It's difficult managing through shifting timelines, delayed deliveries and inventory shortages but, on the upside, I've never been more confident in our vendor partners all of whom have all remained upfront in communicating challenges, working with us toward solutions and partnering with us in impactful ways when it comes to programs and advertising support.
Photos courtesy Fleet Feet