One Family, One Country

Leupold & Stevens CEO Bruce Pettet on why it's easy for his brand to offer lifetime guarantees.
[dropcap}W[/dropcap]hat's the secret to keeping your company's products Made in the USA for 109 years? For hunting and shooting optics pioneer Leupold & Stevens Inc., keeping it in the family has been instrumental.
The Beaverton, OR-based company is on its fifth generation of family ownership — the same bloodline that founded it all those years ago. So while countless rivals took their manufacturing overseas, Leupold & Stevens stayed stateside.
We sat down with Leupold & Stevens CEO Bruce Pettet to talk about how Made in the USA has given the brand a direct route to the soul of the American hunter and shooter and allowed it to concentrate on high-quality products instead of chasing price points at the low end of the scale.
SGB: What's the main reason for keeping production in the United States?
BP: It all comes down to a commitment to our workforce and our belief that American manufacturing is the best in the world. We refer to it as American craftsmanship, and that's why we have been able to guarantee our products for life. Lifetime warranties seem all the rage nowadays, but Leupold was the first to offer a lifetime guarantee. We guarantee our product will perform forever. We believe that is a much more powerful promise than replacing a failed product, which is what other companies' warranties provide. We are able to offer this guarantee because we manufacture our riflescopes in the U.S. and have total control over the process.
SGB: You manufacture for the military, too. Did that play a role?
BP: Actually, it is our commitment to American craftsmanship that led to the military business. We have always built our scopes to be the most rugged, precise optics in the world. Whether the scope is designed for our warfighter, hunters or recreational shooters, it must perform.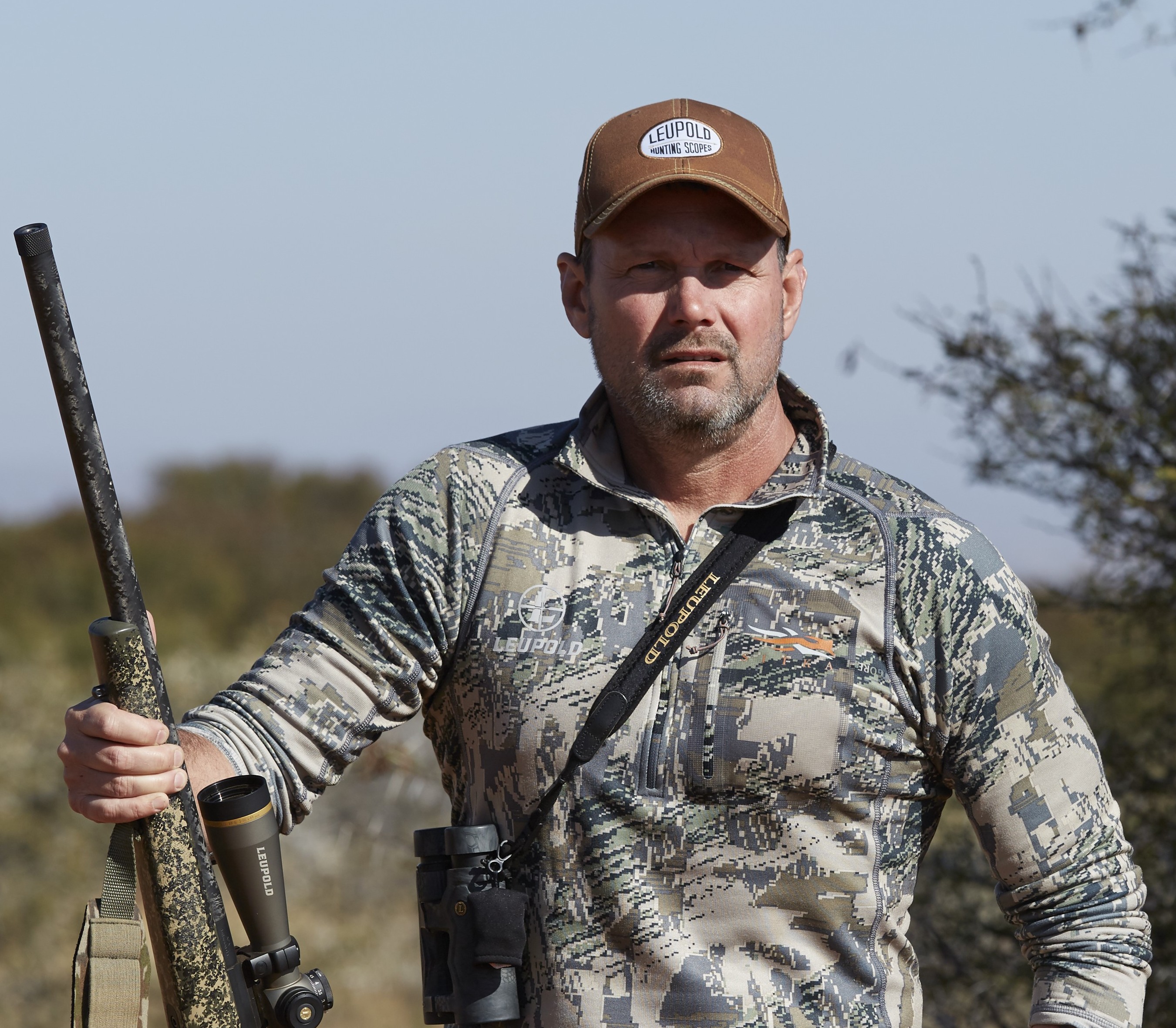 Bruce Pettet, CEO, Leupold Stevens
SGB: What are the advantages to U.S. manufacturing?
BP: There are three big advantages for us to U.S. manufacturing: speed, flexibility and expertise. We can match production to market demand on a week-to-week basis. This allows us to respond to customer needs so much faster than competitors bringing products in from overseas. Additionally, we are the product experts. We have a 113-person engineering team with more than 900 years of combined experience. You can't get that type of innate knowledge without manufacturing here in the U.S.
SGB: How about the challenges of U.S. manufacturing?
BP: We deal with cost pressures and regulation issues just like any other manufacturer. Some things, like labor, may be more expensive in the U.S.; however, there are cost savings that come from controlling our processes that outweigh those short-term savings. Our variable production costs for a scope may be higher than some overseas products, but I guarantee you our return rates are lower, our quality is higher, and we have the trust of our core consumer. That is the type of value only our uniquely American manufacturing company can deliver.
SGB: Perhaps more rare than keeping production stateside, the company is more than 100 years old and still family owned. How have you maintained that ownership for so long?
BP: We are a fifth generation, family-owned business. The focus is the same for the fifth generation as it was for the first — creating value for the next generation of shareholders.
SGB: Do any family members work for the company?
BP: Both sides of the family are very involved with the company. We have family members that work for the company, and half of our board of directors is made up of family.
SGB: Is there an advantage to family ownership?
BP: Without question. You can't replicate what we do here, and that is because we are a family. We approach opportunities and challenges from a different perspective than other businesses. There's a great amount of passion, a commitment to riding through tough times together and a philosophy of staying focused on long-term success.
SGB: How much does being family-owned and American-made help with attracting and retaining consumers? Does the marketing pretty much write itself?
BP: I think it is a fantastic advantage for us, but it is not a silver bullet on its own. Our customers are hardworking, intelligent, busy people with many demands on their time and money. They deserve a square deal, and that is why we focus on outperforming everyone, even ourselves, when it comes to product quality, customer service and customer satisfaction. Being a family-owned, American manufacturer is part of who we are, but it is our performance that really attracts and retains our loyal consumers.
Photos courtesy Leupold Stevens