Omega Sports Inc., based in Greensboro, NC, filed a bankruptcy petition in Charlotte, NC, with a plan to reorganize around its remaining seven stores.
Before its bankruptcy petition, filed on March 25, Omega Sports closed five store locations and asked the court to reject its unexpired leases. The closed stores, located in North Carolina, are in Cary, Durham, Burlington, Morrisville, and Wilson. According to a court filing in the U.S. Bankruptcy Court of the Western District Of North Carolina, the closures were "a result of the global coronavirus pandemic."
The chain's remaining seven stores are located in Charlotte, Greensboro, High Point, Wilmington, Raleigh, and Winston-Salem.
Court documents do not detail a reorganization strategy, although Omega Sports seeks to hire Charlotte-based The Finley Group as its financial advisor in connection with the case. Moon Wright & Houston, also in Charlotte, have been retained as legal counsel.
Founded in 1978 by Phil Bowman and Thom Rock and later joined by Robert Hager, Omega Sports grew from one store in Greensboro, NC to more than a dozen in the Triad, Triangle, Charlotte, and surrounding area.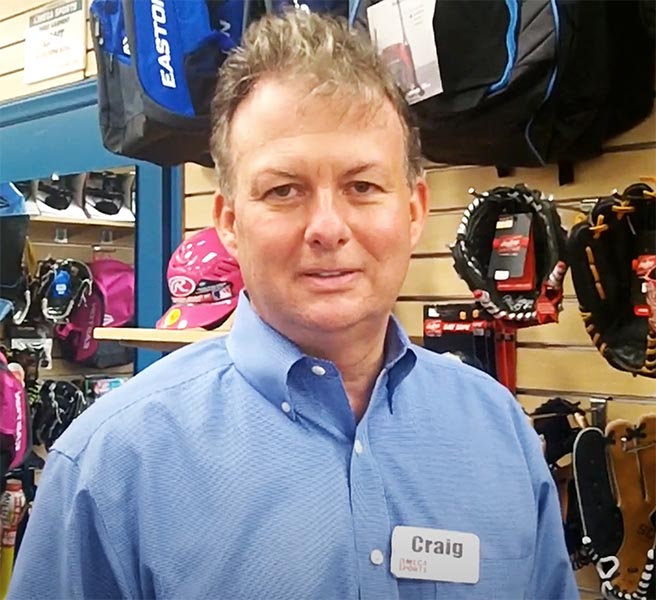 The petition was filed by the retailer's CEO, Craig Carlock, who acquired Omega Sports in April 2017. At the time of the sale, Omega Sports had 14 locations. Kristin Carlock, his spouse, is co-owner and vice president. Before Omega Sports, Carlock was CEO of The Fresh Market, where he nearly doubled its store count from 86 stores in 2009 to 169 by the close of 2014. He had planned to expand Omega Sports at a modest pace.
Carlock said at the time of the acquisition, "Since moving to Greensboro in 1999, I have been impressed with Omega Sports' outstanding customer service and product offeringsa. In my professional and personal life, I believe in supporting local business development, so this opportunity with Omega Sports is particularly gratifying."
He added, "As a result of the founders' leadership, superb store management, dedicated employees, and loyal customer base, Omega Sports is well-positioned for future success," added Carlock. "I look forward to continuing the path forward."
Omega Sports' locations emphasize the run category and are known for solid customer service, including offering gait analysis and technical shoe fitting. The product range also includes the team sports, fitness, swim, and tennis categories.
According to court documents, Omega Sports employs 87, consisting of 24 full-time, salaried employees, four full-time, hourly employees, and fifty-nine part-time, hourly employees.
Many vendors in the running space landed on the list of top-twenty unsecured creditors. Among vendors, the biggest unsecured claim was held by New Balance, which is owed $261,110.17. Others owed significant amounts included Brooks Sports, $248,424; Under Armour, $225,620; On Running, $159,318.65; Hoka One One, a division of Deckers Outdoor, $91,446.60; and Asics, $58,244.60. Vendors owed under $50,000 include Saucony, $49,820.29; Adidas, $38,757.30; and Mizuno, $32,750.17.
The highest unsecured claims held by non-insiders are two PPP (Paycheck Protection Program) loans secured during the pandemic and provided by Fidelity Bank of North Carolina. One claim is for $771,700 and the second for $673,848. Phil Bowman, who remained an investor with the 2017 acquisition, holds a claim for $195,034.
Landlords on the top-twenty unsecured creditors list included Kimco Realty, owed $199,876.44; Park West Village, $222,613.19; University Commons, $154,133.45; and Heritage Crossing, $149,219.72.
Other business partners with unsecured claims were Channeladvisor, a cloud-based e-commerce software provider, owed $44,250. The unsecured debt included two claims by American Express for $93,465 and $112,726.
The Fidelity Bank is Omega Sports' sole secured creditor. As of the petition date, Omega Sports had a balance of approximately $728,385 under its commercial line of credit and $728,385.00 under a separate term loan.
The bankruptcy case is petition #21-30160.
Photos courtesy Omega Sports