By Eric Smith
Nike Inc.'s athletic apparel offering is gaining mindshare among consumers in four categories—innovation, fashion, style and value—mostly at the expense of Under Armour, according to a recent survey from Canaccord Genuity Capital Markets.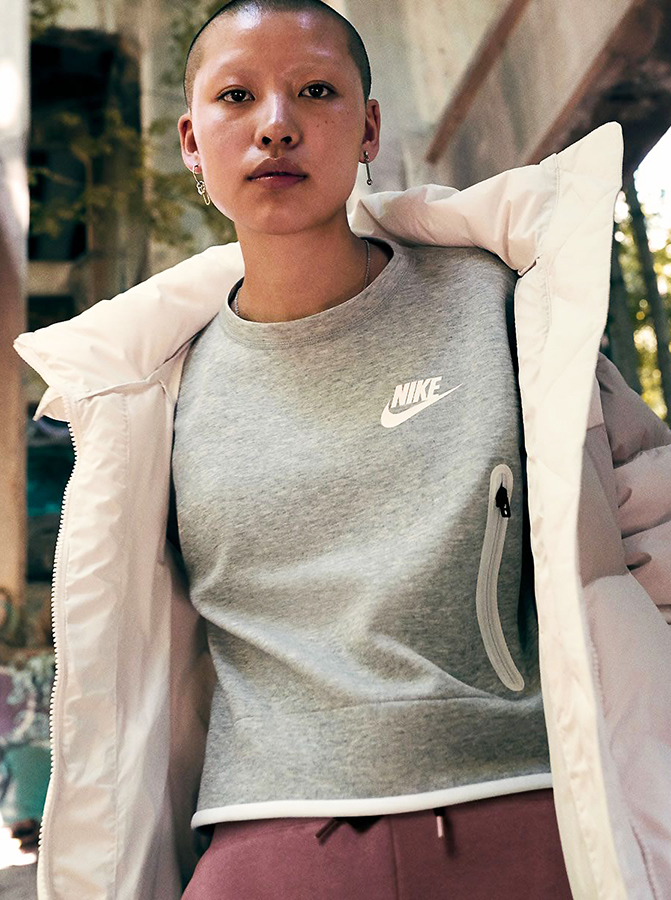 The athletic apparel survey, written by Canaccord Genuity analysts Camilo Lyon and Pallav Saini, revealed a host of notable data points. But the most salient was Nike's growth coupled with Under Armour's slide in the perception of consumers, especially when it comes to which products they intend to buy.
While Nike "continues to be the leader in key category questions—innovation, fashion and intent to purchase," according to the report, purchase intent for Under Armour "among both men and women has deteriorated from our previous survey in December."
"On the question of most innovative brand, Nike is gaining ground in the mid- to upper-income male demographic ($60,000 to $150,000) while Under Armour is losing ground with this demographic," the report reads. "Conversely, Under Armour gained traction in the sub-$60,000 income range among men. We saw similar diverging trends by income for Under Armour on the question of most fashionable brand. By age, Under Armour gained the most ground among 50-to-64-year-old men as 23 percent view the brand as most fashionable versus 16 percent in our last survey.
"We believe Under Armour's once premium, full-price positioning is showing signs of waning which, in our view, bodes poorly for the health of the brand. Exacerbating these issues is a weak product assortment that is losing out to strong innovation by competitors. What once was a product issue appears to be turning into a brand issue."
This latest offering from Canaccord Genuity was another in the rash of surveys that investment banks have been posting recently.
A few weeks ago, SGB summarized Piper Jaffray's 37th semi-annual Taking Stock With Teens survey, which found that Vans and Lululemon are crushing it with teens while Nike and Adidas are plateauing and Under Armour and Supreme appear to be losing ground. But athletic apparel and footwear categories overall continue to grow in appeal with teens.
As for the Canaccord Genuity survey, it focused on adult consumers—1,000 men and 1,000 women—and limited responses to those who had made an athletic apparel purchase within the past six months. The sample set wound up including the opinions of 721 men and 695 women across broad U.S. demographics.
Among women, the gap between Nike and Under Armour expanded from 11 percentage points to 16 percentage points, and among men, the gap widened one percentage point from 25 percent to 26 percent between the two brands. Meanwhile, Adidas gained five percentage points among men compared to Canaccord Genuity's December survey.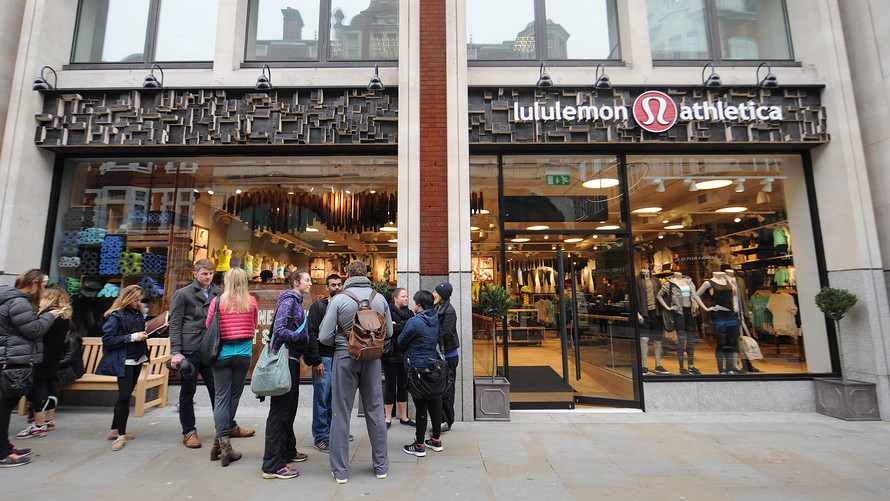 Lululemon made gains with women on the question of which brand is most fashionable, with 26 percent of women selecting Lululemon, which surpassed Adidas (20 percent) to second place behind Nike (31 percent).
Specifically, Lululemon showed significant gains among older millennial women (25-to-34 years old) in this survey compared to the December survey, rising to 31 percent from 20 percent. "This bodes well for Lululemon's domestic market share opportunities, we believe," Canaccord Genuity wrote.
Here is a breakdown of each category Canaccord ranked for these athletic apparel brands.
Innovation
Forty-two percent of male survey respondents perceived Nike as the most innovative, ahead of Adidas (35 percent) and Under Armour (16 percent), and 38 percent of women voted for Nike, followed by Under Armour (29 percent) and Adidas (17 percent).
Other data points from the innovation category include:
Adidas appears to have gained traction among men while losing traction among women;
Under Armour continues to lag Nike and Adidas, especially among men; and
Income splits indicate Nike is gaining traction in the $60,000 to $150,000 range while Under Armour is losing traction there.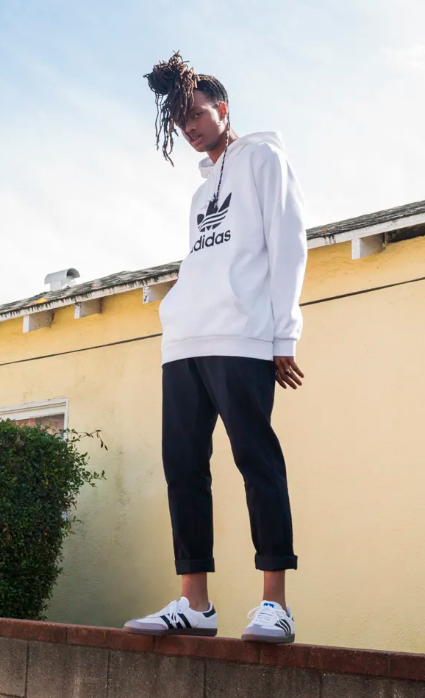 Fashion
According to the survey, "Nike is perceived as the most fashionable | on-trend brand while Lululemon is gaining ground among women." Nike was named tops in fashion among men (42 percent) and women (31 percent).
Other data points from the fashion category include:
Lululemon overtook Adidas to become the second most fashionable | on-trend brand among women;
Adidas gained traction among millennial men;
Under Armour is losing traction among middle- to upper-income earning men; and
By age, Under Armour gained the most ground among 50-to-64-year-old men.
Value
According to the survey, Adidas and Nike are perceived to be the best value for the price — Adidas (43 percent among men, 35 percent among women), followed by Nike (32 percent among men, 28 percent among women) and Under Armour (18 percent and 25 percent among women).
Future Purchase Intent
Future purchase intent is strongest for Nike and weakening for Under Armour, according to the survey.
"Not surprisingly, the positive response to Nike on both the innovation and fashion fronts as articulated above is translating into high future purchase intent," the report reads. "Specifically, 41 percent of men and 38 percent of women are likely to make Nike their next athletic apparel purchase. In contrast, only 15 percent (down from 18 percent in the previous survey) of men and 22 percent (down from 25 percent in the previous survey) of women are likely to make Under Armour their next apparel purchase."
Photos courtesy Nike, Lululemon and Adidas