According to The NPD Group, sales across the snow industry are down 7 percent in the first four months of the snow season through the end of November due to continued weakness in apparel. However, a wide range of equipment and accessory categories continue to produce strong gains as select outdoor activities find favor during the pandemic. Stand-out categories include Technical Backpacks, Sports Racks, Alpine Touring Equipment Boots, Backcountry Accessories, Nordic Equipment, and Snowshoes.
NPD's updated figures were announced at an SIA Industry + Intelligence webinar held Tuesday during a presentation led by Laura Hills, industry analyst, The NPD Group.
The overall 7 percent decline in the four-month period reflected a 10 percent decline in unit sales and a 4 percent increase in the average selling price.
Chain or big-box retailers represented 45 percent of dollars sold across snow categories in that period, while snow specialty represented 28 percent and snow internet, 27 percent. The channels faired similarly, with chains seeing a 6 percent decline in sales in snow industry categories and the combination of snow internet and specialty slid 8 percent.
Apparel Weakness Driven By Insulated Outerwear
As has been the trend during the pandemic, online sales of merchandise continue to perform "very, very well," but it wasn't enough to overcome the declines at brick & mortar stores, according to Hills.
By far the largest business in snowsports, Apparel was responsible for 92 percent of the industry's decline in dollars sold in the period. In absolute dollars for the entire snow industry, Apparel sales were down $157 million while Equipment was down $13 million. The overall Accessories category grew $1.7 million, entirely attributable to Technical Backpacks.
Diving deeper into Apparel, the drop primarily reflected a $185 million tumble in insulated Outerwear, to reach $462 million in the period. Insulated Outerwear incurred its second weakest performance in a row after seeing gains in the 30 percent range in 2018 due to the early arrival of cold weather and snowfall that year.
"Insulated outerwear was far and away the largest apparel category by dollar sold," said Hills. "It's the quickest to grow when weather hits, but it's also the most vulnerable category when temperatures and snowfalls are milder, the way that they've been the last two seasons."
She also noted that the pandemic trends have disproportionately affected soft goods businesses like Apparel, which rely more heavily on in-store shopping.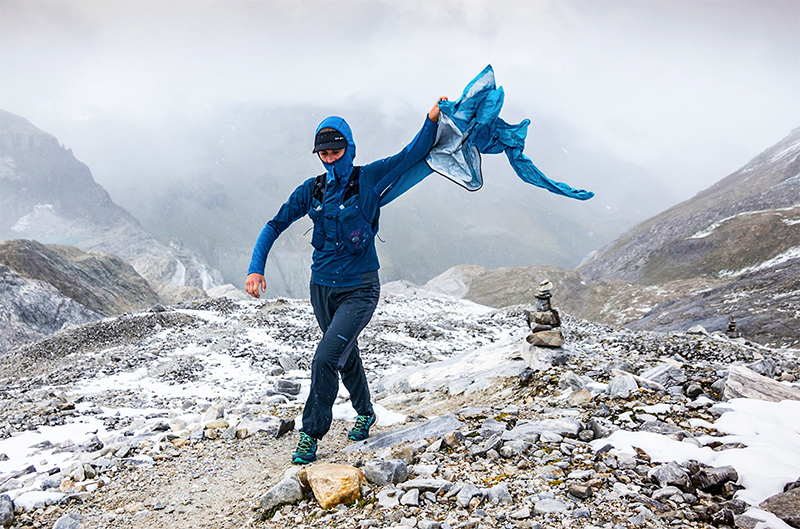 Many brands were still able to gain share in dollars sold within insulated Outerwear in the declining market. The number one market share winner was Patagonia, which gained 3 points, followed by private labels across chains, up 1.6 points. Other brands gaining share ranked by share point change include Carhartt, Helly Hansen, Mountain Hardwear, Fjallraven, Obermeyer, Cotopaxi, Burton, Outdoor Research, 686, and Arc'Teryx.
On the positive side in the Apparel category, Sweatshirt sales grew a net $112 million in the four-month period to $404 million. Hills noted that across Apparel and Footwear during the pandemic, the sport and active sector centric segments have performed better than their fashion counterparts. Sweatshirts' gain was also traced to the mild weather from August through November as purchases shifted away from insulated outdoor purchases and into sportswear segments.
Non-Insulated Outerwear was also down sharply while Fleece Outerwear was down to a lesser degree. More modest declines were seen in Headwear/Handwear, OW Bottoms/Suits and CW Undergarments.
Headwear Finds Strength In Gators And Facemasks
Performance Headwear and Handwear stood out as the categories depended heavily on the snow and cold, similar to insulated Outerwear but benefited from consumers' changing purchasing behavior due to COVID-19.
In Headwear, the top growing products in the four-month season through November were gators and facemasks with the most significant share gains by Buff, up 6.1 points; followed by Mission Athletecare, 2.5 points; Blackstrap Industries, 1.8 points; Carhartt, 1.6 points; and Outdoor Research, 1.3 points.
In Handwear, Gordini led, up 1.9 points in dollar share, followed by Hestra, 1.7 points; Dakine, 1.6 points; Black Diamond Equipment, 0.7 points; Private Label, 0.6 points; and Outdoor Research, 0.4 points.
Backcountry Access Drives Technical Backpacks Growth
In Accessories, which includes sunglasses, Technical Backpacks and sports equipment bags, overall gains were driven by 59 percent growth in dollars sold season-to-date in Technical Backpacks. Unit sales in Technical Backpacks were up 26 percent, and the average selling price was ahead 27 percent.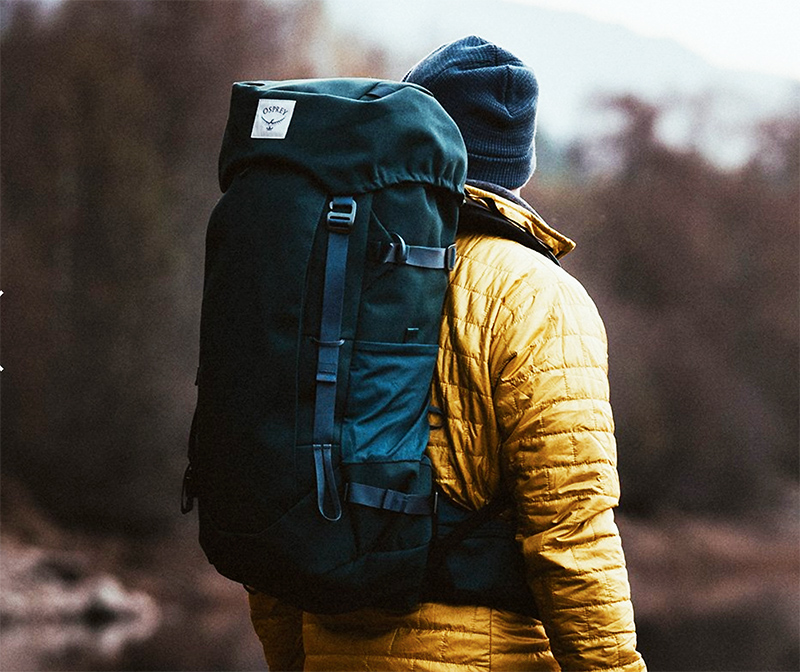 Four brands accounted for 95 percent of the dollar growth of technical backpacks. Backcountry Access made up 37 percent share of the growth; Osprey, 24 percent; Black Diamond Equipment, 24 percent; and Scott, 8 perfect. The Top 5 items in the four-month season through November, in order, were Backcountry Access Float 32 Liter Pack; Backcountry Access Float 22 Liter Pack; Black Diamond's Jet First Tour 26 Liter Pack; Black Diamond's Jetforce Pro 25 liter; and Scott Patrol E1 40 Backpack Kit.
The Equipment category showed mixed performance, but several categories that addressed consumers' pandemic needs remained strong from August through November.
Sports Racks sales grew 120 percent in dollars, with unit sales ahead 39 percent and average selling prices up 60 percent. Hills said, "Many consumers were looking for those safe activities in the outdoors, and they needed to transport their gear."
The top-selling Sports Racks by volume were Thule's Motion XT XL, Thule Force XT XL, Thule XT L, Yakima Skybox 16 Carbonite, and Thule Motion XT L.
Boots Elevate Alpine Touring Equipment's Gains
Alpine Touring Equipment sales jumped 91 percent in dollars sold to $14 million. The gain reflected 76 percent unit growth and 9 percent average selling price gains. The momentum began two seasons ago with strength in AT bindings driven by the Shift model from Solomon, Atomic and Armada. Last season saw growth shift from bindings to boots as consumers purchasing bindings looked to upgrade their boots. The boot trend has continued this season.
Among sub-categories in Alpine Touring Equipment in dollars, Bindings grew 87 percent to $12.1 million, Boots advanced 130 percent to $11.8 million; and Skis added 40 percent to $4.6 million.
Another breakout-pandemic category was Backcountry Accessories, which saw sales increase 104 percent. Unit sales were up 78 percent, and average selling prices gained 14 percent.
Among sub-categories in the Backcountry Accessories segment, strong year-over-year gains from August to November were seen in Skins, up 150 percent; Beacons, 72 percent; Other Backcountry Accessories, 106 percent; Avalanche Shovels, 62 percent; and Probes 137 percent. Hills said that NPD has heard inventory levels in some Backcountry Accessories categories are starting to thin amid replenishment challenges, but it has not yet shown up in its sales data.
In Nordic Equipment, sales surged 117 percent in dollars and 111 percent in units in the four-month period. Average selling prices were up 3 percent. Among sub-categories, the gains by volume were led by Skis, up 140 percent; Boots, 111 percent; Poles, 82 percent; and Bindings, 42 percent. Hills said the widespread growth is likely due to Nordic Equipment being a "more approachable discipline" than backcountry skiing and snowboarding as consumers continue to look for ways to stay active and outdoors but avoid crowds.
Among channels for the Alpine Touring, Backcountry Accessories and Nordic Equipment categories, specialty led the way. Internet sales showed the most growth, but consumers headed to specialty retail stores in the latter part of the season, particularly in November.
Finally, another strong category was Snowshoes, which grew 141 percent in dollars sold, 89 percent in units and 28 percent in average selling price. Chain stores did a big business in this less-technical category and accounted for half of the categories' $10 million growth in the four months with a 227 percent channel gain. Specialty stores in the snowshoe's category were up 116 percent, while Internet sales climbed 67 percent.
Alpine Equipment And  Snowboard Equipment Lose Ground
Several larger categories drove down the overall net decline in the Equipment category during the four months, with many impacted by restricted ski resort access.
Alpine Equipment sales were down 13 percent in dollars to $229 million season-to-date. Unit sales were down 16 percent, with average selling prices up 4 percent.
Among sub-categories, Skis represented 48 percent of the category and represented 22 percent of Alpine Equipment's overall decline. The hardest-hit sub-category was Boots, which accounted for 37 percent of the category but accounted for 60 percent of Alpine Equipment's overall drop. The notable decline in Boots came from concerns about being fitted by a specialist inside a store.
Bindings represented 12 percent of the Alpine Equipment category and 17 percent of the decline, while Poles accounted for 3 percent of the category and 2 percent of the drop.
Snowboard Equipment sales were down 6 percent in dollars, to $120 million season-to-date. Unit sales were off 9 percent while average selling prices grew 4 percent. Snowboard Boot sales fell 20 percent to $33 million while Snowboards inched up 2 percent to $58 million. Snowboard Bindings sales were down 4 percent to $29 million.
The gain in Snowboards was driven by Splitboards, where dollar sales vaulted 181 percent to $5 million. Among other Snowboards categories, All Mountain sales were down 4 percent to $26 million, Freeride was down 2 percent to $10 million and Freestyle was off 4 percent to $17 million.
Photos courtesy Osprey, Patagonia