By Thomas J. Ryan
On Johnson Outdoors' second-quarter conference call, Helen Johnson-Leipold, chairman and CEO, warned third-quarter results would be "significantly impacted" as COVID-19 has arrived "at the heart of our primary selling season." Government mandates have restricted activities across the fishing, dive, camping, and watercraft markets the company serves.
While restrictions are beginning to ease and pent-up demand should provide a benefit, Johnson Outdoors has missed "a big chunk of our selling season," and the season will be constricted. Johnson-Leipold said, "We've got some pretty loyal consumers. I think all we can say is, we will be ready for them when they can get outdoors and recreate."
…
In the second quarter ended March 27, revenues slumped 8.2 percent to $163.1 million.
Johnson-Leipold said diving, its most global business and tied to travel, was affected first due to the rolling spread of COIVD-19 around the world and government ordered stay-at-home mandates. Watercraft and camping production was temporarily suspended in mid-to-late March, followed by fishing in early April.
Fishing revenue in the quarter declined 3.1 percent to $134 million due to the pacing of new product introductions in the prior-year quarter. Fishing production and shipments were minimally affected by stay-at-home orders during the quarter. Brands include Humminbird fish finders and Minn Kota trolling motor foot pedals.
Camping sales decreased 7.1 percent to $8.8 million as strong growth in Jetboil could not offset lower sales in other categories. Beyond Jetboil, the segment includes Eureka! tents, camping furniture, camp stoves, and sleep systems.
In the diving segment, ScubaPro revenue dropped 29.0 percent to $14.3 million due to COVID-19's impact on the dive markets across Europe, Asia-Pacific and North America.
Watercraft recreation sales fell 38.4 percent to $6.1 million due largely to COVID-19 impacts on production and demand. Brands include Old Town and Ocean Kayak.
…
Companywide, operating profit in the quarter improved 14.4 percent to $31.8 million
Gross margin improved to 46.1 percent from 44.5 percent, due primarily to stronger pricing and improved mix in the current year quarter. Operating expense declined $7.9 million driven primarily by a $5.5 million favorable impact from valuation adjustments to the company's deferred compensation plan assets which were totally offset in other income and a $3.4 million reduction in incentive compensation costs. Net income was 6.8 percent to $20.4 million, or $2.02 per share.
In response to the disruption caused by COVID-19, Johnson Outdoors cut travel and non-essential spending, deferred capital expenditures and is working to scale operations consistent with demand. The Board of Directors and senior executive team have voluntarily taken reductions in pay. Said David Johnson, VP and CFO, "Our debt-free balance sheet remains strong, and our healthy cash position will be beneficial as we work through the challenges ahead while continuing to make smart investments in strengthening the business and driving value for our shareholders."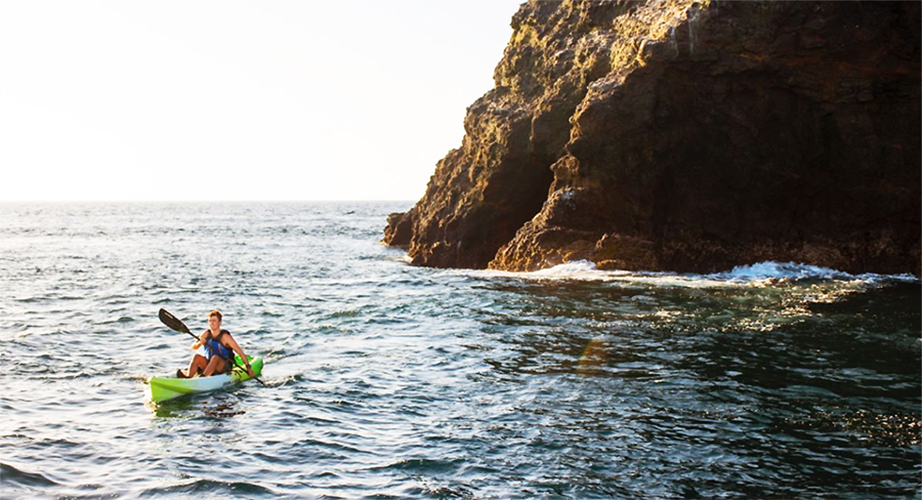 Cash and short-term investments were $131.3 million as of March 27, a 93 percent increase over $68.2 million as of March 29, 2019. Capital spending was $7.8 million in the first fiscal six months compared to $8.2 million in the previous year-to-date period. At the end of the quarter, working capital was more than $20 million favorable to the prior year.
Johnson-Leipold said that following a temporary suspension of operations at some of the company's locations on April 22, Johnson Outdoors resumed production and shipments in its North American operations in compliance with government-ordered procedures and public health safety guidelines for COVID-19. She said, "As a result of these measures, we are able to ramp up operations at levels consistent with demand in each business and with applicable government requirements which vary by states and location."
During the temporary suspension, all facilities were deep-cleaned and sanitized and strict operating procedures and protocols, consistent with CDC guidelines, were put in place along with personal hygiene directives. Employee benefits were unaffected during the suspension.
Employees with positions conducive to working from home have been and will continue to do so. Said the CEO, "Despite the physical distance between us, my management team has worked closely together monitoring all aspects of this rapidly changing situation to bring clarity to near-term priorities and longer-term needs."
…
Johnson Outdoors's focus for the remainder of the year is optimizing sales.
"Key to this will be leveraging our digital marketing capability and capacity to maximize e-commerce and in-market opportunities," said Johnson-Leipold. "When our consumers are, once again, able to get out there and to experience the great outdoors, Johnson Outdoors will be there for them. Once stay-at-home mandates and restrictions on travel are eased, we hope to have a clear view of the fuller impact of COVID-19 on the outdoor recreation industry and our markets and thus, greater clarity on the full-year outlook.
"Importantly, our unwavering commitment to building a thriving enterprise long-term remains stronger than ever. Now, as always, consumer-driven innovation will play a critical role in helping us overcome challenging times and emerge stronger and better positioned for the future."
Photos courtesy Johnson Outdoors