YKK goes high-tech, producing a zipper pull with a digital component, Touchlink, allowing consumers to interact with brands and brands to engage their consumers, creating a digital footprint of every purchase. SGB Executive catches up with Brian La Plante of YKK USA's global marketing group for more on the innovation and how brands are receiving it.
Since the company's founding in Tokyo nearly 90 years ago, YKK, with production and supply systems in more than 70 countries, has seemingly zipped up the market for zippers, plastic hardware, hook and loop fasteners, snap buttons and more. Now it's getting more high-tech, producing a zipper pull with a digital component, Touchlink, which allows consumers to interact with brands and brands to engage their consumers — in short, it creates a digital footprint of every purchase.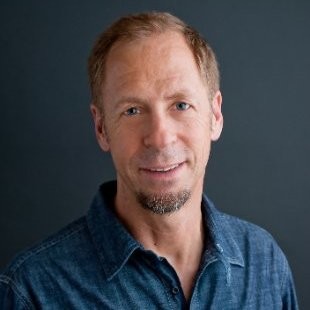 "It enables seamless connections to the internet just by simply touching your smartphone to the zipper puller," said Brian La Plante of YKK USA's global marketing group.
As for what it adds to the typical bells and whistles adorning outdoor apparel, from fabric denier to breathability, like social media, it's all about connecting with the consumer. "It allows brands to break the traditional linear sales cycle and stay engaged with their customers," said La Plante. "Offering a connection that's always on, it lets brands communicate directly with customers to announce events, product giveaways, social meetups, product maintenance reminders, sales promotions, and other customer experiences."
The platform can also be used as a unique advertising space, letting brands push content tailored to customers.
"It's a new tool in brands' arsenal to communicate with end consumers," said La Plante. "It allows more interaction between brand and buyer."
The "smart zipper" has several other applications as well, including safety — letting users check in with family or friends before or after a hike and even dispatch first responders in an emergency — and the ability to enable resale and even rental. "It can access a product's entire history and material composition," La Plante said. "It gives consumers transparency and traceability by offering material composition, manufacturing location and date, product certifications, care instructions, and even previous ownership."
The technology also has sustainability attributes, from eliminating the printing of hangtags to keeping apparel in use longer. "It helps enable product circularity by keeping products in use longer with easy access to maintenance and repair information," La Plante said. "And when a product reaches the end of its life cycle, it can help get it into the correct recycling stream to be remade."
Creating the technology, however, wasn't easy. First, the company had to find the right software partners to give the product its functionalities, said La Plante. For that, they went to wearable technology company Lifekey, which applied its Near Field Communication (NFC) technology, the same facilitating "tap to pay" capabilities on smartphones, to the Touchlink zipper. Lifekey's Tap O operating system, which works like adding an app to an iPhone or Android device, has been used in such other apparel products as fabric wristbands called smart straps and machine-washable connected T-shirts, helmet patches and pet tags.
Next came building a zipper to house it. For that, YKK had to develop a process within its slider production flow to durably set an NFC chip within the slider pull tab. "We also had to select NFC chips that were compatible with the production process and wouldn't impact the overall size and aesthetic of the pull tab shape," he said.
So far, the result has resonated with the brands who have signed on. Swedish apparel-maker Houdini has been one of the first companies to embrace it, "digitizing" the zipper of its One Parka, released just before the Outdoor Retailer Summer market tradeshow in August 2021. The company plans on connecting all its garments to the cloud by 2023.
"It turns the product into a communications channel for us, letting customers instantly connect to our use and care guides, service, support and more," said Houdini's head of product Jesper Danielsson when it announced the release of its digitized jacket.
La Plante said that there was "quite a bit of interest from brands and designers" at this year's Outdoor Retailer Summer Market tradeshow, but that it's not an on-the-spot purchase. "It will take some time," he said. "As the technology involves more than just putting it on a product, no brand is going to commit to it without serious discussion with their marketing and IT teams."
While he admitted that "many of the largest brands did not have any staff attending the OR show, so we did not have face-to-face meetings with them," several brands did attend a webinar YKK conducted with partners Eon and Houdini about Touchlink. "As a result, we have many upcoming meetings with brands both in the USA and Europe," he said. "We've had tremendous interest in the technology. You'll see other brand partners launching it starting in early 2022."
Photos courtesy YKK/Brian La Plante