Emboldened by a record-breaking second quarter, Dick's Sporting Goods said it now expects same-store sales in 2021 to climb in the range of 18 percent to 20 percent, up from a guidance of 8 percent to 10 percent previously, while hiking its earnings targets. Dick's officials also delivered their most upbeat comments on potential long-term benefits from changed behaviors due to the pandemic.
The 18-to-20 percent comp guidance is on top of a 9.9 percent increase in same-store sales in 2020. At the midpoint, the updated comp sales guidance represents a 33 percent sales increase versus 2019.
On a call with analysts, Lee Belitsky, CFO, said the company had seen more than 12 months of "significant top-line strength" following the reopening of stores last year. While some of the gains were driven by stimulus payments, "more importantly, we've seen a fundamental shift in consumer behavior," he said.
He added, "The importance of health and fitness has accelerated, participation in outdoor activities has increased and there's been a far greater propensity for athletic apparel and athletic lifestyle product. These new habits and behaviors have largely continued into 2021, and looking ahead, we believe these trends have staying power. More specifically, we are optimistic in key categories like golf, team sports, apparel, and footwear, which we believe can offset potential sales risks in smaller categories like home fitness and outdoor equipment."
Lauren Hobart, president and CEO, said Dick's team has found that the "COVID categories" that surged during the pandemic have "re-baselined for all intents and purposes" and are all running significantly higher than 2019. She added, "While there are some ups and downs versus some peaks and valleys last year, overall, the consumer demand for those categories has stayed strong. And then at the same time, team sports have come back in mass and back-to-school has started strong."
She added, "We are at a different level than we were prior to the pandemic."
Dick's also announced a special dividend of $5.50 per share, a 21 percent increase in its quarterly dividend to $0.4375 per share and an increase in its planned share repurchases to a minimum of $400 million. Hobart said, "This additional cash return to our shareholders demonstrates the confidence we have in our business, the strength of our balance sheet and a commitment to deploy our cash efficiently."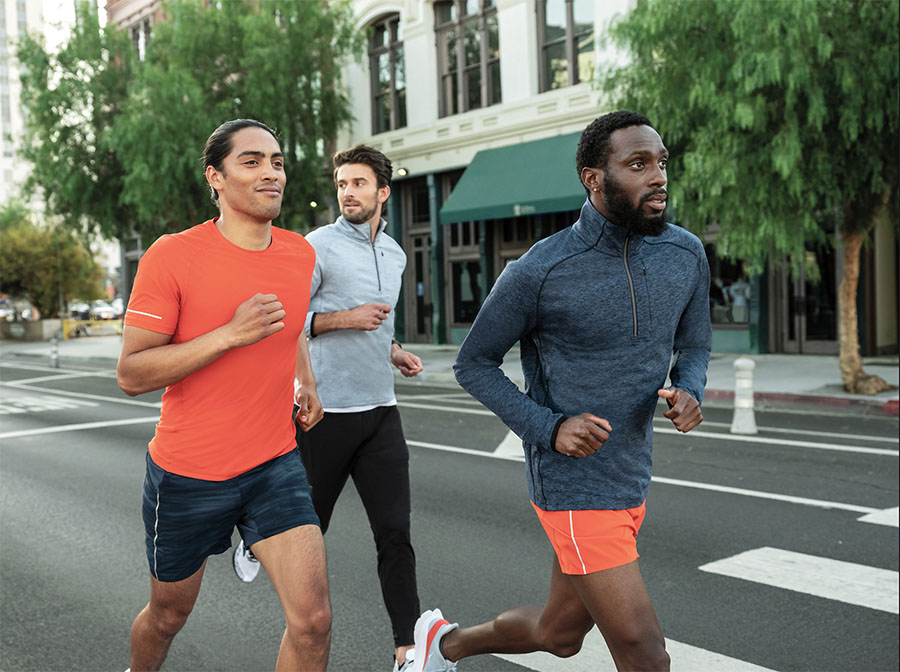 Q2 Results Mark Quarterly Record
In the second quarter ended July 31, earnings and sales achieved quarterly records and significantly exceeded Dick's internal expectations.
Sales totaled $3.27 billion, up 20.7 percent year-over-year and ahead 45.0 percent compared to the second quarter of 2019. Wall Street's consensus estimate had been $2.84 billion.
Consolidated same-store sales climbed 19.2 percent, which followed consolidated same-store sales increases of 20.7 percent in the second quarter of 2020 and 3.2 percent in the second quarter of 2019. The comp gains were driven by double-digit sales year-over-year growth across each of its three primary categories of hard lines, apparel and footwear, a 7.1 percent increase in average ticket and a 12.1 percent jump in transactions.
Brick and mortar stores comped up nearly 40 percent versus 2020 and delivered a 36 percent sales increase compared to 2019, with roughly the same square footage.
E-commerce sales vaulted 111 percent compared to the second quarter of 2019 but, as expected, decreased 28 percent compared to the second quarter of 2020, which included a period of temporary store closures. E-commerce penetration declined to 18 percent for the latest quarter from 30 percent in the year-ago period but was up from 12 percent from the 2019 second quarter.
Hobart said Dick's continues to benefit from its differentiated product mix.
Hobart said, "Our strategic partnerships with key national brands have never been stronger. And as the largest sporting goods retailer in the country, these partners continue to provide us with exclusive and differentiated products in the marketplace. At the same time, our highly profitable and growing vertical brand portfolio, including DSG and Calia, continues to gain meaningful traction with our athletes and provide additional exclusivity within our assortment. During the second quarter, our vertical brands posted double-digit comps with merchandise margin rate expansion that's outperformed the company average. We've also been quite pleased with the early performance of VRST, our new premium men's apparel brand. Our increasingly differentiated product assortment, combined with our disciplines promotional strategy and cadence, is driving significantly higher merchandise margin rates."
On an adjusted basis, earnings surged 77.9 percent to $501.2 million, or $5.08 per share, from $281.7 million, or $3.21, a year ago. Results were nearly double Wall Street's consensus estimate of $2.80.
Non-GAAP results exclude expenses related to debt offerings and COVID-related costs. On a reported basis, earnings came to $495.5 million, or $4.53 per share, against $276.8 million, or $3.12, a year ago.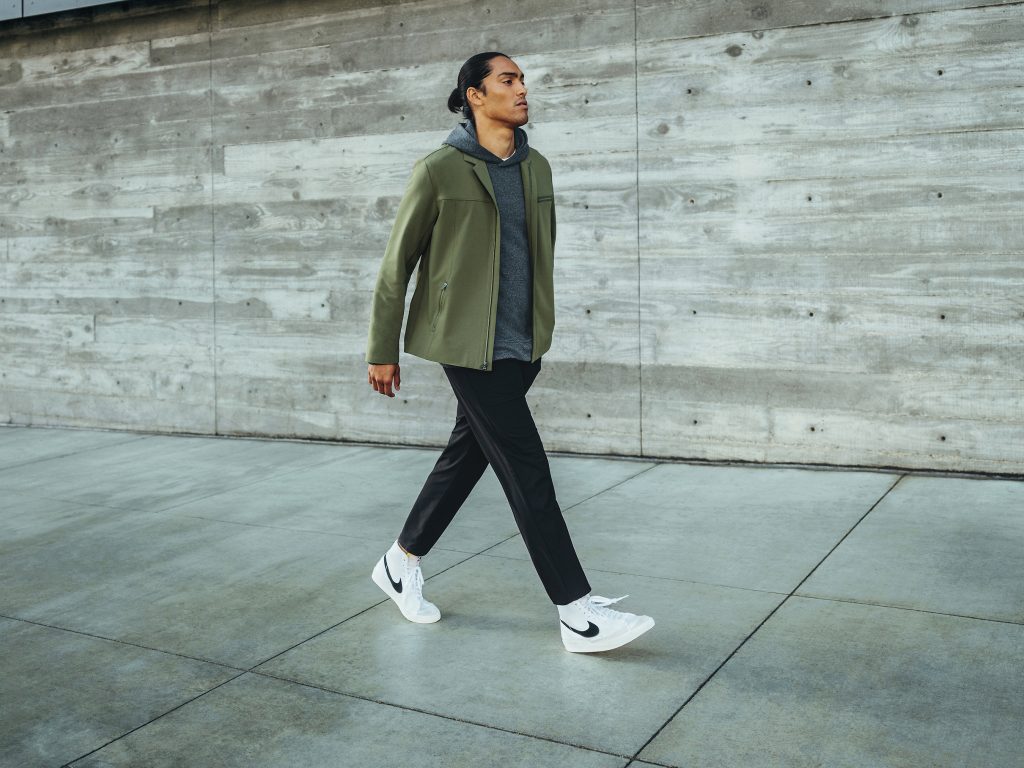 Gross Margins Improve 538 Basis Points
Gross margins improved to 39.91 percent, up 538 basis points compared to last year. Merchandise margins increased 310 basis points, primarily driven by fewer promotions that Dick's attributed to its increasingly differentiated assortment and disciplined promotional strategy as specific categories in the marketplace remain supply-constrained. In addition, selective price increases could be passed through to cover higher supply chain and input costs, and the sales mix was favorable.These factors offset last year's recovery of $28 million of inventory write-downs initially recorded in the first quarter of 2020.
Leverage on fixed occupancy costs improved 164 basis points. Margins also benefited from lower shipping expenses as a percent of sales due to greater penetration of in-store sales. Compared to the 2019 second quarter, gross margins were ahead 994 basis points.
SG&A expenses increased to $640.3 million from $543.0 million a year ago as costs to support the stronger sales offset expense reductions in the year-ago period. As a percent of sales, SG&A leveraged 46 basis points due to the sales improvement. Compared to 2019, SG&A expenses, as a percent of sales, leveraged 351 basis points as the sales gains offset higher hourly wage rate investments and higher incentive compensation expenses.
Transformation Efforts Paying Dividends
Ed Stack, executive chairman, said Dick's investments in technology, infrastructure, space reallocation and associates over the past four-plus years are paying off. He stated, "We said 2021 was going to be the most transformational year in our company's history. And so far, it certainly has been."
Hobart added that the retailer is seeing "strong retention" of the 8.5 million new customers acquired last year with 2 million more added during the second quarter. Priorities to retain new customers and increase engagement with existing ones include elevating in-store service levels and building on omni-channel capabilities.
At the store level, significant training and technology solutions are being leveraged to support in-store staff. Dicks' recently increased wages for all hourly store and distribution center employees following hourly compensation investments made at the beginning of the year. Wage investments are seen as a top priority in a tight labor market. Said Hobart, "We continue to make Dick's a great place to work as we know a great teammate experience is critical to delivering a fantastic athlete experience."
Stores continue to strongly support the retailer's online push, fulfilling more than 70 percent of online sales either through ship from store or in-store/curbside pickup. Overall, stores enabled over 90 percent of total sales in the second quarter.
E-commerce profitability is now in line with total company EBIT (earnings before interest and taxes) margin as the business has leverage fixed costs, increased adoption of in-store/curbside pickup and employed fewer and more targeted promotions. The online shopping experience is also being further improved with faster delivery times and an enhanced shopping and checkout experience, as well as increased use of mobile, representing over half of sales in the first half.
Experiential Retailing Seeing Strong Respons
Dick's is also finding success making its our more experiential as well as progress with new concepts. During the second quarter, Dick's converted approximately 25 additional Dick's locations to premium full-service footwear and added 50 elevated soccer shops.
The first two Dick's House Of Sport locations opened in Rochester, NY and Knoxville, TN and have exceeded expectations. Hobart said, "The energy and enthusiasm with which athletes and communities have responded to these highly-experiential concepts has been incredible. Looking ahead, we will continue to refine and grow House Of Sport while rolling its most successful elements into our core Dick's stores."
In golf, Trackman technology has been rolled out to over 80 percent of Golf Galaxy's locations and will reach the remainer in the third quarter due to a continued positive response. To further take advantage of heightened popularity of golf since the pandemic arrived, investments in staff have been made and nearly 20 Golf Galaxy stores have been redesigned. This weekend, the first golf Galaxy Performance Center, the next-generation Golf Galaxy prototype, will open outside of Boston.
"We were there with the store team last week and it looks absolutely fantastic," said Hobart. "We continue to support these efforts to our both Galaxy brand campaign, better your best across TV social and in store media."
On Thursday, the first Public Lands location, targeting outdoor enthusiasts, opens in Pittsburgh.
"We see a real opportunity to reinvent the outdoor marketplace and we believe Public Lands can be a great growth vehicle for us, while also supporting the local community to conservation, access and equity-based initiatives," said Hobart.
Inventories Up 7.2 Percent
At the quarter's close, inventory levels were up 7.2 percent for the year. Belitsky said that despite industry-wide supply chain challenges, a strong product flow supported the chain's record quarterly sales that were ahead of expectations. He added, "Looking ahead, our inventory is very clean, and we continue to aggressively chase product to meet demand. We are prioritizing supply chain continuity over costs and expect elevated freight expenses to continue through at least the balance of 2021."
Looking ahead, updated 2021 guidance calls for:
Sales in the range of $11,520 million to $11,720 million, up 33 percent versus 2019 and 21 percent versus 2020. Previously, sales were expected in the range of $10,515 million to $10,806 million, representing a gain of 22 percent against 2019 and 11 percent versus 2020.

Same-store sales are now expected in the range of 18.0 percent and 20.0 percent, up from 8 percent to 11 percent previously.

EPS in the range of $11.00 to $11.45, up 236 percent versus 2019 and 96 percent versus 2020. Previously, EPS was expected in the range of $7.05 to $7.68, up 120 percent versus 2019 and 29 percent versus 2020.

EPS on a non-GAAP basis in the range of $12.45 to $12.95, up 244 percent versus 2019 and 108 percent versus 2020. Previously, adjusted EPS was expected in the range of $8.00 to $8.70, up 126 percent versus 2019 and 36 percent versus 2020.
Photos courtesy Dick's Sporting Goods
Shown Dick's VRST men's apparel brand. For product information, go here.