Zumiez Inc. was able to counter declines in skateboard sales and supply chain challenges to deliver a revenue gain in the second quarter of 7.3 percent year over year and 17.6 percent compared with the second quarter of 2019.
"Our second-quarter results reflect the strength of our business model as we posted solid topline growth and better than expected profitability in the face of tougher comparisons," said Rick Brooks, CEO, on a conference call with analysts.
He noted that in the year-ago period, stores were open roughly 73 percent of potential operating days due to the pandemic. Despite the closures, total sales in the year-ago period had increased 10 percent over 2019 due to pent-up demand after more significant closures in the first quarter of 2020. Added Brooks, "Therefore, we were pleased that our second quarter 2021 total sales grew 7 percent year-over-year and increased 18 percent on a two-year basis, all while driving strong full-price selling."
The year-over-year increase in sales was helped by the reopening of stores and the continued impact of domestic economic stimulus on the business during the second quarter.
Second-quarter sales were $268.7 million, up from $250.4 million in the second quarter of 2020. Sales came in short of analyst estimates on average of $280.8 million.
By category, men's was its largest growth driver, followed by accessories and footwear. Hardgoods had the largest negative return, followed by women's.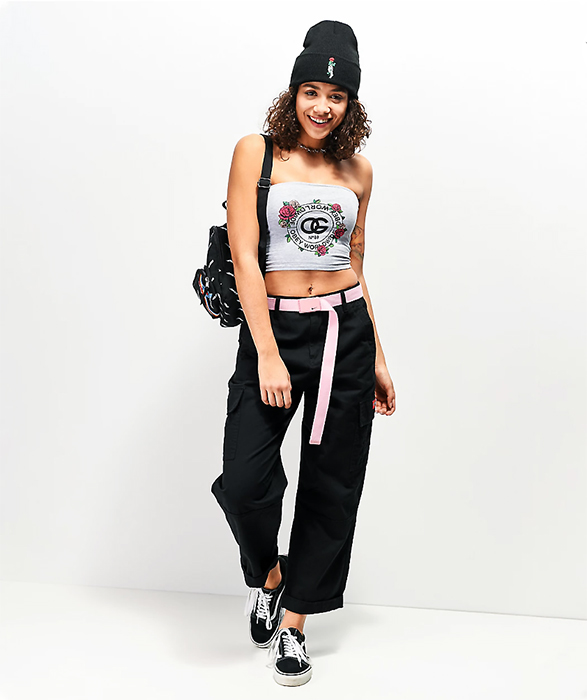 Compared with the second quarter of 2019, comparable sales grew 16.6 percent. Stores were open for approximately 96 percent of the potential operating days during the latest quarter of 2021 and 100 percent in the second quarter of 2019.
Net earnings were down 5.5 percent to $24.0 million, or 94 cents a share, as the year-ago period benefited from cost savings from the temporary store closures. Results topped Wall Street's consensus target of 84 cents.
Gross margins improved to 39.1 percent for the second quarter compared to 36.3 percent in the second quarter of 2020 and 33.8 percent in the second quarter of 2019.
The 280 basis point improvement year-over-year was primarily due to a 170 basis point decrease in web shipping costs related to a reduction in web sales year-over-year as more stores were open in the latest period. Online sales represented 15 percent in the latest quarter compared to 27 percent last year.
Gross margins also reflected a 100 basis point increase in product margin and a 70 basis point improvement in inventory shrinkage, partially offset by a 60 basis point increase in distribution and inbound shipping costs.
The 530 basis-point improvement in gross margins versus the second quarter of 2019 was driven by product margin improvement of 270 basis points, occupancy leverage of 170 basis points and a shrink improvement of 90 basis points.
SG&A expense grew to 27.2 percent of sales from 23.1 percent a year ago and 28.7 percent two years ago. The year-ago period reflects cost savings on store wages, corporate costs and incentive compensation tied to the pandemic last year. The year-ago period also benefited from government subsidies.
Operating income in the latest quarter came to $32 million compared with $33.1 million a year ago and $11.7 million in the 2019 second quarter.
Inventory ended the quarter up 17.9 percent from the second quarter of 2020 and down 1.1 percent compared to the second quarter of 2019. On a constant-currency basis, inventory levels were up 17.3 percent from last year. Chris Work, CFO, said, "Overall, the inventory on hand is healthy and selling at a favorable margin."
Total third quarter-to-date total sales for the 37 days ending September 6 increased 23.2 percent year-over-year and was ahead 6.7 percent compared to the same 2019 period. Total comparable sales were up 10.5 percent on that basis year-over-year and 5.4 percent from 2019.
Zumiez said it is currently planning diluted EPS in the back half of the year to be flat to down modestly from the last six months of 2020. The decline reflects higher expenses related to store payroll, travel and training as COVID restrictions relax.
Said Brooks, "We feel good about our ability to continue to exceed 2020 sales levels over the second half of the year, even as we face tougher comparisons and more competition for discretionary spend. With the majority of school districts around the country resuming in-person learning, we've seen a more normalized start to the back-to-school season, which will provide the business with good momentum to begin the third quarter."
Asked about supply chain challenges in the Q&A session, Work said Zumiez has worked closely with its vendor partners to mitigate the disruption since the pandemic emerged. The size of the inventory gain reflects comparisons against depleted year-ago stocks as pent-up demand kicked in.
Said Works, "I think from an overall perspective, we feel like our teams have navigated this well. It has resulted in some product delays, but because we have been dealing with this for the amount of time we have, we've been planning for it, and as we just talked about, we're pleased with the inventory levels."
Asked about the weakness in hard goods, Brooks said the decline in skate hardgoods reflects strength in the year-ago period due to the pandemic.
Said Brooks, "I think skate hardgoods is a good example where, because of the nature of the pandemic and the shutdowns and the closures of stores and remote schooling and everyone being home in the lockdowns, skate is one of those categories, much like camping, that a lot of volume got pulled forward."
Brooks said it had been "three-plus years" of strength in the skate hardgoods cycle and implied the category might undergo one of its trend shifts. However, he noted that men's apparel had been able to more than offset the hardgoods weakness. Growth is expected across men's and women's apparel, accessories, and footwear in the back-to-school selling period. Said Brooks, "It's been really good to see how the business responded. We're maintaining our wallet share of our customers' business."
Photos courtesy Zumiez