Vista Outdoor Inc., the parent company of Camelbak, Bushnell, Bell, Giro, Federal, and other outdoor-oriented brands, said that outdoor recreation quickly became the go-to form of exercise and entertainment during the COVID-19 shutdown driving stronger-than-expected sales in most categories in the fiscal first quarter ended June 28.
"The key to increasing participation over the long-term is recruitment, and the silver lining in the pandemic is that Americans now, more than ever, have reunited and rediscovered outdoor activities," said Vista CEO Christopher Metz. "We believe the structural change is not 3- or 6-months within our country and lifestyles, but the beginning of a new norm and a way of life."
He said continued uncertainty drove sales in the company's shooting sports categories and volumes "not expected when the quarter began." Metz went on to say that it is not seeing a refreshed desire for self-sufficiency and personal protection with consumers. "The trends we saw in the back-half of the last calendar year towards personal protection was well underway prior to these societal changes, but recent events have accelerated new user recruitment and increased participation," Metz offered.
Metz also sees the Q1 results as the "manifestation of the last couple of years of heavy lifting" where the company rationalized corporate overhead, streamlined and improved operations, simplified its business unit structure, and improved key processes, all resulting in greater margin expansion and bottom-line results.
"We also continue to gain momentum on driving organic top-line growth which turned positive in the third quarter of our fiscal year 2020 and will continue as we go forward," he said.
First quarter sales were $479 million, up 4 percent, compared with the prior-year quarter, and up 10 percent adjusted for divested businesses. Gross profit was $125 million, up 32 percent, compared with the prior-year quarter, and up 41 percent adjusted for divested businesses. Gross profit margin improved by 549 bps compared with the prior-year quarter and by 574 bps adjusted for divested businesses. Operating expenses were $77 million, down 23 percent, when compared with the prior-year quarter, or down 8 percent when adjusted for divested businesses and asset impairments. Earnings before interest and taxes (EBIT) were $48 million, up significantly when compared with the prior year. Interest expense was $6 million, or down 42 percent, when compared with the prior-year quarter. The company said the overall EBITDA rate improved significantly, ending the quarter at 13.5 percent, up almost 200 percent and nearly 870 basis points improvement over the first quarter last year.
Fully diluted Earnings Per Share (EPS) were 69 cents in the quarter compared with a loss of 29 cents per share in the prior-year quarter. Adjusted EPS was 51 cents, or up 738 percent, compared with a loss of 8 cents in the prior-year quarter.
Metz said, "I'm equally pleased that we generated $73 million in free cash flow in what is typically a cash use quarter for us, and we brought our leverage ratio down to 2.6x." He said the first stage of the company's transformation included major progress on SKU rationalization, process improvements, margin expansion, and cost reduction. "Combined with significant cuts to corporate SG&A, the result has been a far more profitable platform that generates improved earnings for each dollar of our sales," he concluded.
The CEO outlined marketing initiatives and other factors that helped strengthen results for the first quarter.
Shooting Sports recorded first-quarter sales of $334 million in Q1, up 8 percent, compared with the prior-year quarter, up 17 percent, over the prior-year quarter adjusted for divested businesses.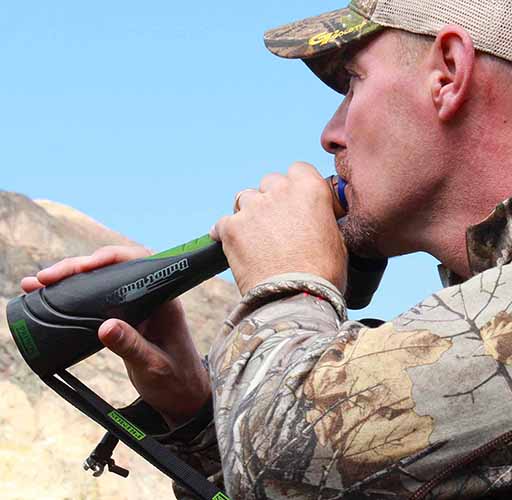 Hunting and Shooting Accessories saw a stronger POS as stores reopened toward the end of the quarter, and the reporting unit was able to offset some of the headwinds as a result of retail closures earlier in the quarter. The reporting unit ended stronger in June and saw overall higher DTC sales throughout the quarter.
First-quarter gross profit was $85 million, or 25 percent of net sales in Q1, up more than 70 percent, or 800 basis points, from the prior-year quarter. Outside of volume as the key driver, Vista also noted pricing improvement, margin lift driven by mix as well as favorable commodities and cost-saving initiatives in operations.
Shooting Sports delivered "exceptionally strong" EBIT in the quarter, with EBIT up 250 percent in dollar terms over the prior-year quarter while the segment's EBIT margin improved by nearly 1,100 basis points. This improvement was said to be a result of "increased gross profit, disciplined expense management and COVID-19-related travel restrictions."
In the Ammunition segment, Metz said, "They connected with their audience with new and old in many creative and impactful ways. Data from the National Shooting Sports Foundation shows that 40 percent of firearm purchases in 2020 have come from first-time buyers. Content-focused on safety, how to's and learning the basics have driven the Federal Premium website to new highs. Since April, its website has experienced 80 percent new users." In addition to the influx of new users, Metz said they are starting to see more diversity. He again cited NSSF which reported the combined purchasing of firearms from persons of color and women during the first six months of 2020 increased 58 percent over the same period last year. "The Ammunition team is focused on engaging and building lifetime relationships with these new demographics," he said.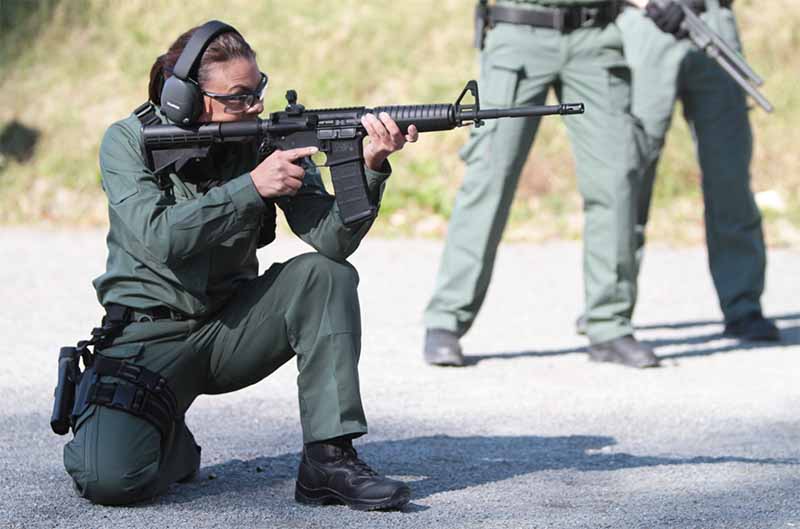 Ammunition sales were up 22 percent in the quarter.
In addition to "strong" sales in Federal Premiums Turkey loads during the spring Turkey season, he said they saw "strong ordering patterns in Premium hunting loads which track with the spring increases and are an indicator for a strong fall season ahead."
Another major driver for the quarter was ammunition production, which has stayed open during the pandemic. "The first quarter demonstrated again why, and how, Federal and CCI Spear are the world leaders in ammunition manufacturing," Metz claimed.
"During the last 2.5 years, we've been taking advantage of the downturn to transform our Ammunition business into a stronger, leaner and more nimble operation," explained Metz. "So that when the market recovers, we will be able to capitalize on growth even more than we could have before. The fact that we were able to improve gross margins in this segment by more than 1,000 basis points inside of 90 days, is proof that our transformation in Ammunition is working."
"Combined with working from home, less vacation travel and more free time, this has led to increases in participation in handgun, rifle and shotgun sports. We're seeing stockpiling happening to a certain degree, but the free time has given people more opportunities to recreate in real-time," the CEO offered.
Metz said they have repurposed a portion of their own internal capacity to meet the continued unmet marketplace demands for pistol ammunition, which "has tended to be less volatile of a category and higher-margin profile when compared with the .223, 5.56 categories."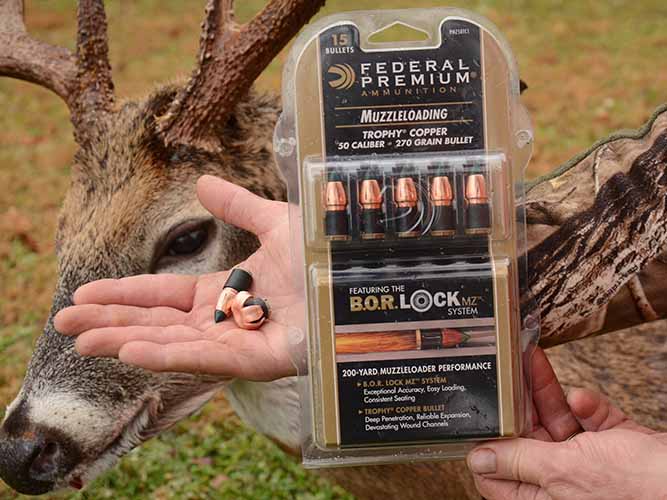 Shooting Sports segment gross profit was $85 million, up 53 percent, compared with the prior-year quarter, or up 71 percent when compared with the prior-year quarter adjusted for divested businesses. The gross profit margin was 25 percent, a 735 bps increase, compared with the prior-year quarter, and a 796 bps increase compared with the prior-year quarter adjusted for divested businesses. Margin acceleration is the result of improvements to pricing and mix as well as continued benefits of cost savings initiatives.
Segment EBIT was $55 million, up 224 percent, compared with the prior-year quarter, and adjusting for divested businesses was up 250 percent compared with the prior-year quarter.
Outdoor product sales were $145 million in the first quarter, down 4 percent, compared with the prior-year quarter, "due to COVID-19-related disruptions for the majority of the quarter primarily impacting Hydration and Golf offset by the resurgence in outdoor recreation activities and increases in the DTC channel across all brands. Strong demand materialized in the last month of the quarter upon stores re-opening."
Outdoor gross profit was $41 million, up 3 percent, from the prior-year quarter. The overall margin rate saw a "roughly 200 basis point increase." The segment delivered a 68 percent EBIT increase year-over-year.
At Camp Chef, the pandemic has led to a surge in outdoor cooking. "Our online presence has not only led to major brand awareness and significant growth in sales, but sales on the campchef.com platform were up 4x year-over-year during the month of June which led to significant profitability improvements," Metz detailed.
In Cycling, Metz also reiterated the strong trends in the cycling industry reported by NPD and others. "The cycling industry is seeing unprecedented growth due to the pandemic," Metz reported. "Sales of adult bicycles have tripled. Sales of children's bikes have more than doubled compared with the prior year. Bell and Giro, leaders in cycling helmets and accessories, are leading the charge. Both brands quickly embraced the new landscape and adopted a digital-first strategy for both sales and marketing. This has led to exceptional growth in all channels from specialty retail to mass market and e-commerce. Our Bell and Giro brands are now preparing for the long-term resurgence of the industry by working closely with our retail partners."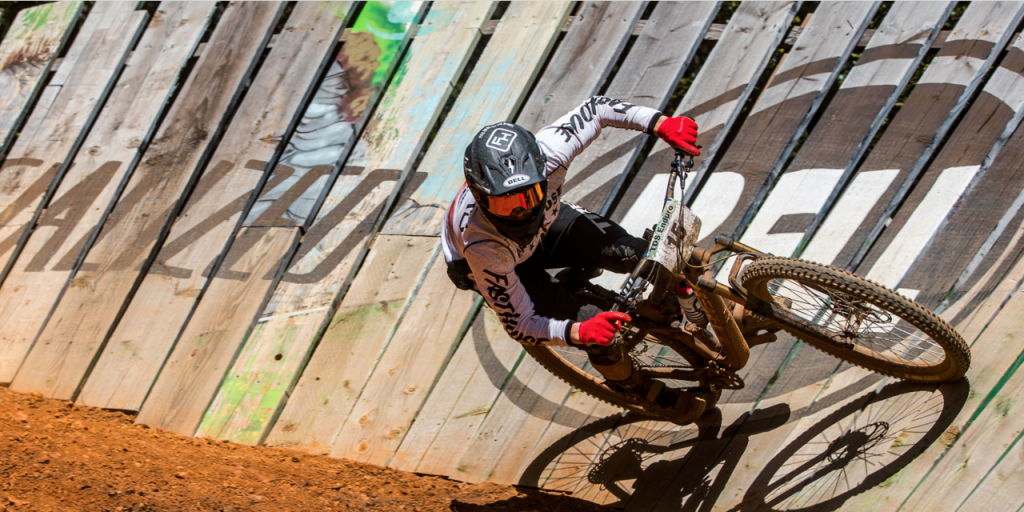 Metz pointed to People For Bikes research that shows 85 percent of new bike owners will stay in the category post-pandemic.
For CamelBak, Metz said the team has shifted its messaging to focus on personalized pursuits of staying healthy. This includes partnerships and content creation centered on home-based exercise and fitness. The social feeds and new Thirst Things First blog provide useful information for staying active and healthy.
CamelBak's official launch of its Horizon Drinkware line on camelback.com was said to be a key driver in CamelBak achieving a record quarter in DTC sales. Digital marketing efforts in support of the Horizon launch also reportedly helped produce a record quarter for its website traffic and social media engagement metrics.
Outdoor segment gross profit was $41 million, up 3 percent, compared with the prior-year quarter, due to improvements in its mix and increases in DTC sales. The gross profit margin was 28 percent, up 190 bps, from the prior-year quarter. EBIT was $12 million, up 68 percent, compared with the prior-year quarter.
Investments in e-commerce and digital infrastructure have reportedly paid off in "major ways" when brick & mortar retailers were forced to close their doors. "Our e-commerce business, including B2C and e-tail accounts, grew more than 40 percent over the prior year," Metz said. "In many of our brands, we doubled or even tripled the frequency of email marketing communication to keep people informed on new products from our partners and influencers. We also pivoted to more relevant, live and creative content across our social channels, given increases in mobile screen time during the pandemic."
Vista Outdoor was one of the few active lifestyle brands that has offered look-ahead guidance. Most others have canceled guidance due to COVID-19 uncertainties.
Vista expects revenue in the range of $495 million to $515 million in the fiscal second quarter, which represents a range of 11 percent to 16 percent increase over the prior-year quarter. Vista expects adjusted earnings per share in the range of 60 cents to 70 cents as compared with break-even in the prior-year quarter.
Photos courtesy Vista Outdoors