By Thomas J. Ryan
Callaway Golf reported second-quarter results came in better-than-expected as the golf equipment business quickly bounced back as stores and golf courses reopened and golf participation spiked. The apparel businesses, Jack Wolfskin and TravisMathew, have recovered to a lesser degree.
In the quarter ended June 30, sales reached $297 million, a 33.6 percent decrease year-over-year due to the combination of store, manufacturing facility and golf course shutdowns. A sharp recovery was seen in June sales where sales increased 8 percent overall, including a 21 percent increase in the golf equipment business year-over-year. Wall Street's consensus estimate had been $290.4 million.
Golf equipment segment sales were down 28 percent in the quarter while soft goods segment sales tumbled 44 percent. This decrease also reflects declines in all major regions and private categories period-over-period, all due to COVID-19.
The net loss came to $168 million, or $1.78 a share, against earnings of $29 million, or 30 cents, a year ago. The latest quarter included a pre-tax impairment charge of $174 million related to the Jack Wolfskin goodwill and trade name. On a non- GAAP basis, excluding non-recurring items, net income was $5 million, or 6 cents a share, against $35 million, or 37 cents, a year ago.
On a conference call with analysts, Chip Brewer, president and CEO, said that following the global shutdowns and stay-at-home orders, nearly all of the company's principal markets, manufacturing facilities and distribution centers were open to some degree by late May. He added, "As the quarter progressed, it became clear, our businesses were recovering faster than we initially projected."
Like many companies, Callaway saw the gains led by its e-commerce business, which "has been, and continues to be, a strong performer, in many cases, delivering year-over-year growth of 50 percent or higher since reopening."
Golf Equipment Stages Rapid Bounce Back
The golf equipment business significantly exceeded expectations over the last few months, benefiting from pent-up demand as well as increases in participation.
Brewer noted that the National Golf Foundation is now projecting a 20 percent increase in participation of juniors and either new or returning golfers this year. In the U.S. for the month of June, rounds were up 14 percent year-over-year. Brewer joked, "For those of us trying to book a last-minute tee time, it probably felt even stronger than this."
Brewer also noted that the equipment industry stats all suggested a double-digit increase in sales for June with Datatech reporting hard goods sell-throughs up 16 percent year-over-year. In golf retail, sales outside of resort locations remain "very strong at present and barring a shutdown situation or an inability to play golf has not been sensitive to any upticks in COVID-19 that we've seen so far."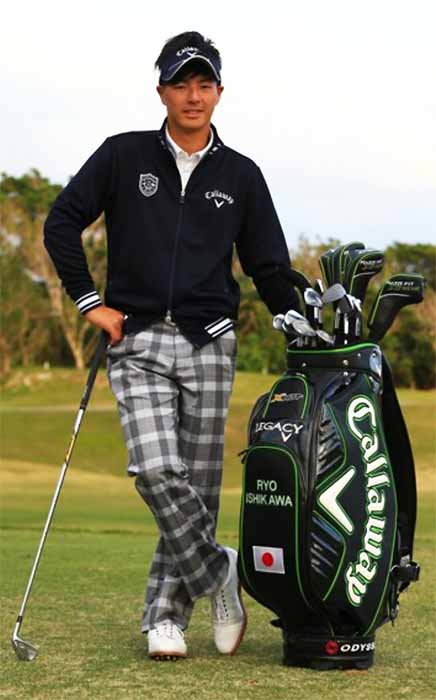 The CEO added, "Based on all this, we are hoping there will be a long-term benefit from the increased participation and it is logical that this could be the case. However, we cannot be sure yet. We'll have to keep our fingers crossed and track it over the next year or so."
Brewer said Callaway's global market share positioning in equipment remains strong. According to Datatech, in the U.S., year-to-date, Callaway remains the leading club brand and the number two ball brand. U.S. market share increased steadily during Q2 as markets opened up. In Japan, Callaway remains the number two hard goods brand year-to-date and saw "exceptionally strong" growth in golf balls this year, thanks to its Chrome Soft and the Triple Track technology. In Europe, Callaway remains the leading hardgoods brand through May, the latest data available.
As for market conditions, the recovery in the U.S. came as Datatech indicated golf overall equipment sales were down 27 percent from a sell-through perspective in the quarter and the National Golf Foundation reported shipment data was down 37 percent.
Outside the U.S., Japan was also significantly impacted during Q2, but the market remains relatively sound, only down approximately 7 percent in the first half of the year while showing growth in June. Korea has performed strongly all year while Europe was heavily impacted with no golf being allowed during the lockdown in the key U.K. market. As a result, Datatech reported that the European market is down nearly 40 percent through May, although likewise "bouncing back very strongly as well."
Brewer said Callaway's equipment business has a number of new product launches planned for the second half of this year to build on recent momentum.
Jack Wolfskin And TravisMathew See Slow Recovery
Callaway's soft goods also recovered above expectations, but not to the same degree as the equipment side. Apparel sales online are still down double-digits and the category "has shown volatility in markets where there have been upticks in COVID -19 outbreaks," said Brewer.
He added, "Despite this near term volatility, all of which is COVID-19 or macroeconomic based, we still feel very good about our long-term position here. We remain confident that we are invested in brands with strong prospects and that are positioned to outperform apparel as a whole both in the COVID-19 environment and afterward."
Jack Wolfskin has seen sales recover in Germany and China, the outdoor brand's largest markets, after a "tough start" to the quarter.
TravisMathew, which is primarily a U.S. brand, was "significantly impacted during Q2 but is now bouncing back very quickly with excellent sell-through at key retailers and resuming brand momentum." E-commerce sales have been "outstanding" for both TravisMathew and Jack Wolfskin.
Companywide gross margin was 41.1 percent in the second quarter, a decrease of 520 basis points. On a non-GAAP basis, gross margin was 42.2 percent, a decrease of 530 basis points. The decrease is primarily due to the decreased sales and business challenges caused by COVID-19, costs associated with idle facilities for a significant portion of the second quarter; a change in the mix of products sold, including a decrease in sales from higher-margin retail sales due to temporary store closures; and increased sales of packaged sets, entry-level golf balls and pre-owned product due to the increase in new and returning golfers. An increase in U.S. tariffs on imports from China also negatively impacted margins.
Jack Wolfskin's Goodwill Written Off
Operating expenses were $300 million in the quarter, up from $162 million a year ago. This increase is primarily due to the $174 million Jack Wolfskin impairment charge.
Brian Lynch, EVP and CFO, said the Jack Wolfskin charge consisted of the write-off of all the brand's goodwill and reducing the carrying value of the tradename by $26 million. He said, "Based on a conservative view of the impact of COVID-19, and with the euro being weaker than originally projected, we believe it is appropriate to take the noncash charge. We remain positive on the ability of this business to contribute to our earnings and revenue growth in the future."
Excluding the impairment charge and other non-recurring items, non-GAAP operating expenses for the quarter were $121 million, a $38 million decrease compared to the second quarter of 2019. This decrease is due to the actions taken to reduce costs as well as a reduction in variable expenses associated with lower sales during the quarter.
Despite the improving sales rates, Callaway officials said they still weren't comfortable providing guidance for the year due to uncertainties created by COVID-19. Brewer said, "We believe we are in a strong position now and barring a broad shelter-in-place initiative in key markets or other unforeseen setbacks, we expect our business to both continue to improve but also to remain at least moderately impacted through 2021."
Photos courtesy Calloway Golf