Hibbett Sports hiked its full-year guidance after reporting first-quarter results that came in well above Wall Street targets with a boost from a resurgence in the team sports categories. The gains came despite inventory shortages due to supply chain challenges.
"This quarter was a terrific outcome from a financial perspective for the company," said Mike Longo, president and CEO.
In the quarter ended May 1, net sales jumped 87.8 percent to $506.9 million, beating Wall Street's consensus estimate of $412.92 million. Comparable sales increased 87.3 percent to last year and increased 51.4 percent over a two-year period.
Brick and mortar comps catapulted 113.5 percent over 2020 when Hibbett faced temporary store closures but were also ahead 45.7 percent relative to the first quarter of 2019.
E-commerce sales grew 1.0 percent and represented 11.7 percent of total sales for the first quarter compared to 22.3 percent in the prior year's first quarter as year-ago online sales were elevated due to the store closures.
Stores were open to the public for approximately 60 percent of the available days in the prior year's first quarter. Also, product launches shifted exclusively to online during much of that period. This year, the product launch business migrated more heavily back toward stores which impacted e-commerce comparable sales.
Online revenues grew 105 percent compared to the 2019 first quarter, and online penetration improved 350 basis points versus 8.3 percent in the 2019 first quarter.
Net income improved to $84.8 million, or $5.00 per share, against a net loss of $15.3 million, or 92 cents, a year ago and nearly double Wall Street's consensus estimate of $2.77. On an adjusted basis, the year-ago net was $5.2 million, or 31 cents.
Gross margin improved 1,390 basis points to 41.4 percent from 27.5 percent. The improvement was due to higher sell-through, a low promotional environment, a mix shift away from e-commerce sales, which carry a lower margin due to incremental fulfillment costs, leverage of store occupancy expenses, and a decline in inventory valuation reserve charges. Excluding adjustments to inventory reserves tied to the pandemic a year ago, the current year's gross margin of 41.4 percent is comparable to the non-GAAP gross margin of 29.4 percent in the prior year.
SG&A expenses were reduced to 18.1 percent of sales from 33.1 percent a year ago due to sales leverage and minimal costs in the current year associated with City Gear acquisition and integration activities and cycling the pandemic-induced impairment and valuation charges recorded in the year-ago first quarter. Excluding the year-ago City Gear and pandemic expenses, SG&A expenses of 18.1 percent were down 580 basis points from adjusted SG&A expenses of 23.9 percent a year ago.
On the call, Longo cited several factors that drove the better-than-expected top-line performance, including business model improvements arriving earlier than anticipated. These included an improved in-store experience resulting from its store refresh program, increased speed to market via supply chain enhancements, and an improved focus on its sales culture.
Large increases were seen in new customers and customer retention. Existing customer shopping frequency and order value also continue to increase.
Competitive closures and moves by some key vendors to limit distribution were had a larger impact than projected. Nike, in particular, but also Adidas, Under Armour and The North Face, have been consolidating their wholesale account base.
Finally, Longo said stimulus payments not only came on early but were more significant than many had forecasted.
"We believe we've increased our market share," said Longo. "The momentum from these factors gave us even more opportunities to attract and retain new consumers, and our data shows that we've done a good job retaining them so far."
He also noted that the higher sales allowed the retailer to maintain a high gross margin and provided significant leverage against operating costs.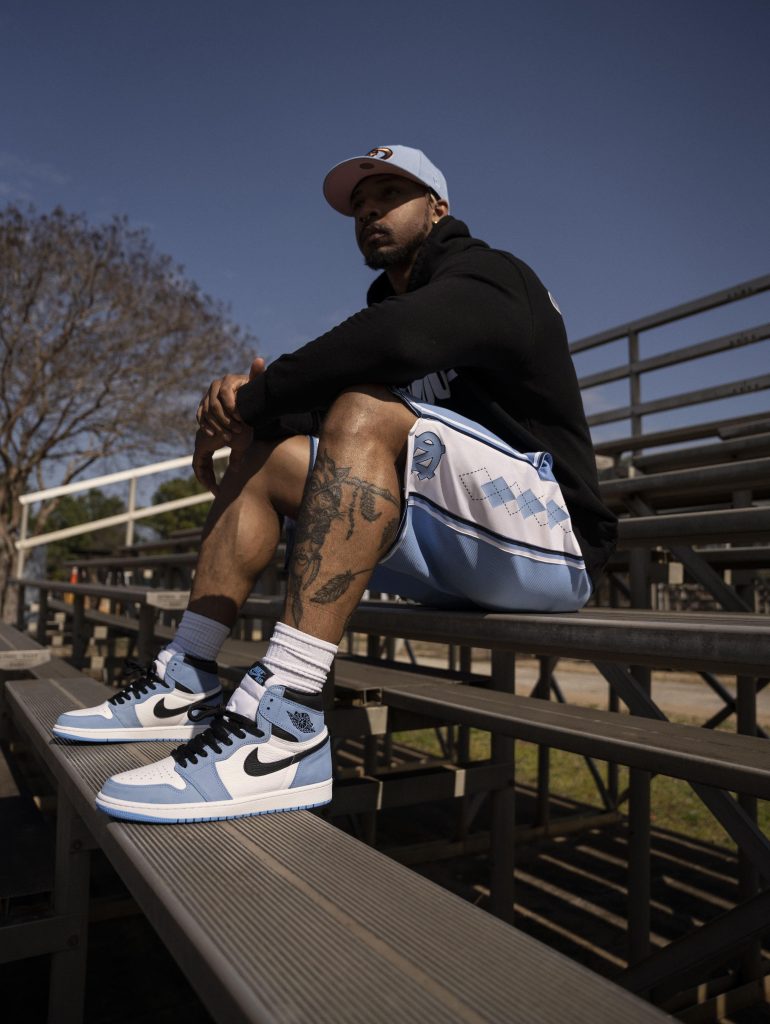 Triple-Digit Growth For Apparel And Team Sports
From a category standpoint, Jared Briskin, SVP and chief merchant said apparel and team sports saw triple-digit same-store growth while footwear was ahead in the low-seventies. He said, "Team sports recovered nicely from the COVID declines in the year-ago period."
Across genders in apparel and footwear, the comp gains were led by women's, up triple-digits; men's, up low-80s; and kids, up high-60s.
"Our toe-to-head merchandising strategy and consumer focus continued to impact our results positively," said Briskin. "Strong cross-category connectivity led to increases in average unit retail and items per sale."
Briskin noted that an organizational change announced earlier this year to realign its buying planning and allocation around men's, women's, kids, and team sports "has enabled us to more closely align and focus our assortments to our consumers" with the changes just starting to show up in assortments.
The triple-digit gain in apparel included triple-digit growth across branded apparel, fashion apparel, licensed apparel, and accessories. All genders were significantly positive.
"From the athletic brands, we continue to see strong demand for athleisure, loungewear and performance product," said Briskin. "Flooded color connectivity between tops and bottoms, tall-to-small connectivity and sneaker connectivity were our primary drivers."
The fashion brand business "continued to be exceptional" with the continued expansion of denim and collections with strong connectivity to sneakers driving results. The licensed business "was explosive" during the quarter as investments in jerseys and hats tied to the chain's toe-to-head merchandising strategy continued their recent strong performance
Accessory business remained "very strong," with sunglasses, socks, underwear, and sneaker accessories driving the business.
Footwear Led By Basketball, Lifestyle, Slides
Footwear's gain in the low-70s was led by strength across basketball, lifestyle slides and performance. All genders were significantly positive, with women's growth outpacing men's and kids.
"Basketball, lifestyle and slides were the standout categories in the quarter," said Briskin. "Classic footwear and launch product continued to be in high demand. Casual shoes, as well as slide and sandals, were also standouts for the quarter."
Briskin said increased sales and supply chain disruption continue to pressure inventory.
"While our results are fantastic, our inventory levels are not allowing us to provide a consumer experience to our standards and likely led to missed opportunity," he said. "Our merchants continue to work to fill this void, and we received significant focus from our vendor partners regarding opportunities to improve our inventory position based on current projections. We expect inventory levels to be up in comparison to fiscal 2020 as we head into back-to-school, but still below fiscal 2019 levels."
Inventory at the end of the first quarter was down 24.6 percent compared to the prior year's first quarter and down 9.7 percent from the beginning of the quarter.
Longo cited an improved inventory position as one of the factors expected to drive sales over the next few quarters. He estimated its inventory position at the end of the first quarter was approximately $80 million to $100 million below desired levels. The incremental sales that arrive as inventories become more aligned with demand will help offset the temporary factors supporting sales gains, such as the government stimulus and elevated or pent-up demand around specific categories related to pandemic restrictions.
Other factors Hibbett expects to have a lasting impact in the future to help drive its sales and earnings include continued improvement in its business model, additional investment in the consumer experience, new customer retention, capitalizing on competitive closures, and the reduction in the distribution of key brands.
Longo also believes the company's strong relationship with vendors is paying off. He said, "We believe our ability to consistently deliver in-demand footwear, apparel and accessories to underserved communities has strengthened our vendor partnerships, increased our loyalty program membership and continues to attract new customers."
Looking ahead, the updated guidance for the current year calls for:
Comparable sales to be in a range from positive high-single-digits to positive low-double-digits, up from previous guidance of negative low-single-digits to positive low-single-digits;

Gross margin to be lower over the next three quarters in relation to the latest first quarter but are now expected to improve for the full year. Previously, Hibbett forecasted gross margin for the year to decline 130 to 170 basis points;

SG&A is expected to increase as a percent of sales over the next three-quarters year-over-year but is still anticipated to decline as a percent of sales for the full year. Previously, Hibbett forecasted SG&A decline as a percent of sales for the year ranging from 5 to 45 basis points; and

EPS is projected in the range of $8.50 to $9.00, up from previous guidance of $5.00 to $5.50. Year-ago adjusted earnings were $6.12.
Photos courtesy Hibbett