Famous Footwear achieved record quarterly earnings and sales in the first quarter, boosted by improved in-store traffic trends with strong demand across athletic, seasonal and kids categories.
On a reported basis, Famous segment's revenues jumped 108.2 percent to $398.1 million, representing record first-quarter sales levels. The year-ago period was impacted by extensive temporary store closures tied to the pandemic. Same-store sales at open stores in both periods improved 3.3 percent on a 13-week basis.
The chain, including online sales, grew 13 percent over the first quarter of 2019.
On a conference call with analysts, Diane Sullivan, chairman and CEO of Caleres, Famous' parent, said Famous had an "absolute outstanding performance," building on momentum seen in the back half of 2020 and steadily improved throughout the quarter.
Sullivan said, "Of course, one of the primary drivers behind Famous' improved performance was the step-change in consumer confidence, which was certainly helped by the increasingly widespread availability of the vaccine, the easing of governmental restrictions and the continuation of the stimulus effort. As a result of the uplift in overall confidence levels, we saw positive trends across the omnichannel ecosystem as consumers had the inclination and the means to buy and were shopping with intent. 
In fact, we saw improvement in conversion and AURs (average unit retail) when compared to the first quarter of 2019."
E-commerce sales for Famous were up nearly 100 percent despite tough comparisons against strong gains in the year-ago period. Overall online penetration improved to 16 percent of sales in the latest quarter from 9 percent in the first quarter of 2019.
"We believe a large part of the strong performance was due to our advantageous trend-right assortment of athletic sport and seasonal styles with our sandal mix returning to 2019 levels from the on-trend brands the consumer knows and demands," said Sullivan. "As consumers gravitate towards these categories and styles, our ongoing investment in these well-known brands that Famous is increasingly recognized for carrying continues to pay off."
Sullivan said Famous was able to gain market share in the off-price channel and across women's, men and kids product categories.
The improved demand helped support higher margins as Famous was able to pull back on promotional activity while maintaining a rigorous focus on expense management.
Gross margins at the Famous segment in the quarter improved to 45.2 percent from 36.1 percent a year ago. Gross margins improved by 181 basis points when compared to the first quarter of 2019.
Operating earnings at Famous improved to $47.9 million from a loss of $67.5 million a year ago and an adjusted loss of $45.6 million a year ago.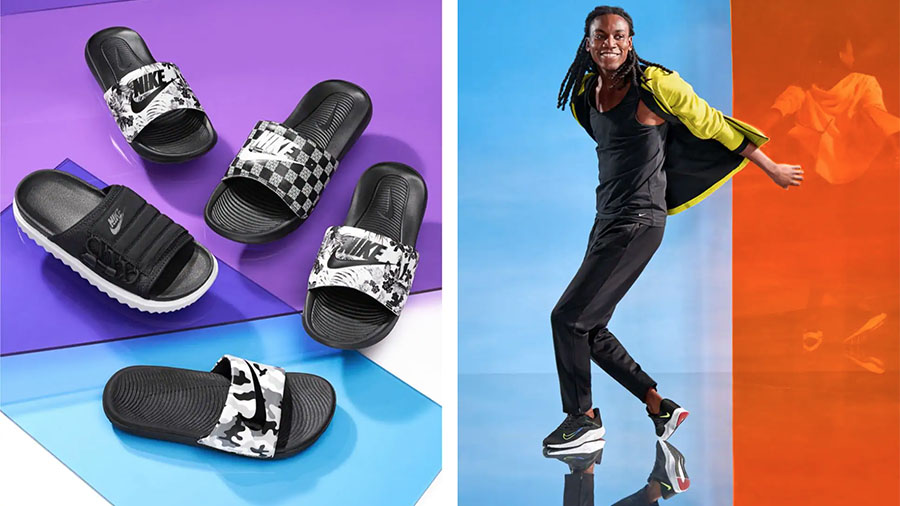 Three-Pronged Growth Strategy For Famous
Famous continues to focus on a three-pronged strategy outlined on Caleres' fourth-quarter conference call for building on its recent momentum: merchandising, marketing and the consumer experience. Sullivan said, "That strategy is in full swing, and we already see positive signs that these efforts are paying off."
In merchandising, beyond athletic and seasonal, kids remain a priority with investment planned for the back-to-school season. Kids represented nearly 18 percent of total sales at Famous during the period and grew 39 percent from the first quarter of 2019. Sullivan added, "Furthermore, we have maintained a balanced mix, not dissimilar to where it has been in previous years, as it relates to our assortment and have been able to flex to meet what the consumer wants, when and how they want to shop."
On customer experience, its new e-commerce platform helped drive traffic conversion, AURs and improve sales compared to the first quarter of 2019. The updated platform also supports its BOPIS (buy online, in-store pickup), curbside pickup and ship-from-store capabilities. 
Famous is also placing greater importance on its kid's category in stores as families shop more frequently, have higher retention rates and derive more long-term net margin dollars. Two separate shop-in-shop concepts are on schedule to arrive later this year, with one focused on kids heading into the back-to-school season and the other on on-trend women's brands.
"Looking ahead, we expect Famous Footwear to be an important and strong driver of our profitability in 2021," said Sullivan. "With our first-quarter results and the market share gains achieved providing a solid foundation on which to build, we'll work towards extending our momentum through back-to-school and the remainder of 2021. We will accomplish this goal by keeping the consumer at the center of everything we do and remaining agile to support and capitalize on a dynamic market environment."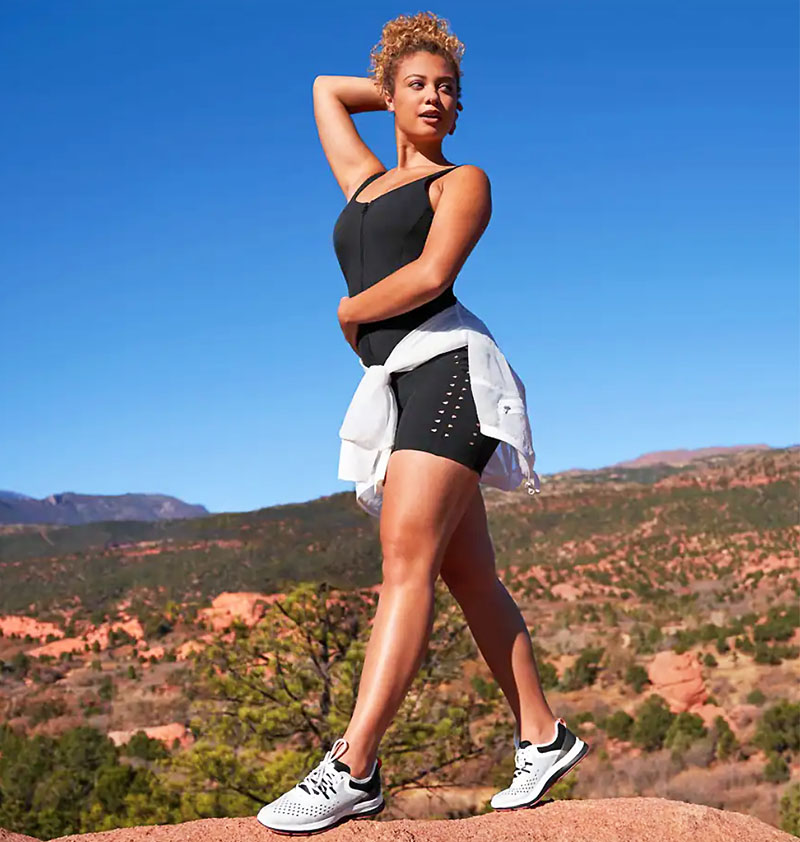 Brand Portfolio Segment Sales Expand 15 Percent
At its Brand Portfolio segment, sales in the first quarter rose 15.2 percent to $250.3 million. Strong performances in the quarter came from Vionic, Sam Edelman, Blowfish Malibu, and Ryka. Other brands in the portfolio include Allen Edmonds, Bzees, Dr. Scholl's, Fergie Footwear, Franco Sarto, LifeStride, Naturalizer, Via Spiga, and Vince.
Gross margins in its Brand Portfolio segment improved to 37.6 percent from 24.6 on a reported basis and 38.0 on an adjusted basis a year ago. 
The reported loss from the Brand Portfolio segment was $2.8 million against a loss of $345.7 million a year ago. On an adjusted basis, operating earnings were $10.7 million against earnings of $10.1 million a year ago. The Brand Portfolio included expenses equal to 31 cents per share related to Naturalizer brand store closures.
Companywide, net sales were $638.6 million in the quarter, up 60.8 percent year-over-year. Sales topped the consensus estimate of $573.1 million. Sales were down 6 percent from the first quarter of 2019.
Net income of $6.1 million, or 16 cents, compared to a net loss of $345.8 million, or $8.95, a year ago. On an adjusted basis, net income was $22.8 million, or 60 cents, compared to an adjusted loss of $50.4 million, $1.30, a year ago, and well ahead of Wall Street's consensus estimate of positive 3 cents.
For the second quarter, Caleres expects sales to be between $625 million and $650 million, effectively flat to the first quarter of 2021 and adjusted EPS between 50 cents to 55 cents a share. In the 2020 second quarter, Caleres showed an adjusted net loss of 57 cents a share on sales of $501.4 million.
Photos courtesy Famous Footwear, Ryka