Rocky Brands took full advantage of its supply chain execution strength in the second quarter as the company capitalized on inventory weaknesses at key competitors to bolster its sales line in the period. The company also rode strong results from its recently acquired Muck Boot, Xtratuf, Servus, Neos, and Ranger brands from Honeywell to more than double its revenues for the quarter ended June 30.
RCKY consolidated net sales increased 134.2 percent in the second quarter from $131.6 million in the year-ago quarter. Wholesale segment sales increased 195 percent to $101.1 million and Retail segment sales increased 36.8 percent to $22.3 million. Contract manufacturing sales were up 45.6 percent $8.1 million in the period. With the March close of the $230 million acquisition of Honeywell's performance and lifestyle footwear portfolio, the company is also now reporting divisional numbers to differentiate between its pre-acquisition "Ohio" brands and the acquired "Boston" brands. The second-quarter results included approximately $51 million in sales from the acquired Boston brands with approximately $47 million found in the reported Wholesale segment and $4 million in the reported Retail segment. The company has also renamed its Contract Military segment as Contract Manufacturing due to the addition of recent private label manufacturing programs that better match the margin profile of the former Contract Military business.
Brooks did offer that reported results would have been even better, but very strong demand late in the quarter caused some congestion in its distribution facility which shifted some orders from the second quarter to the third quarter.
The Rocky Brands portfolio of Rocky, Georgia Boot and Durango are primarily built around Cordura and leather products, while the acquired Honeywell brands are focused on neoprene rubber, PVC polyblend injection-molded construction. As a result, the brands share nearly the same customer base but don't cannibalize each other.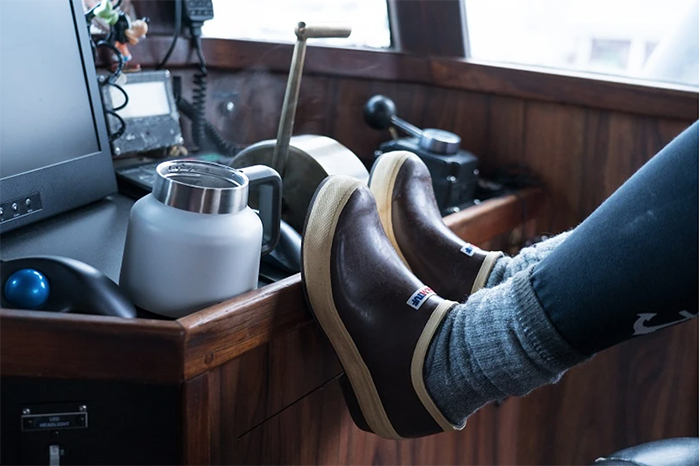 Rocky's Ohio group saw net sales increase 44 percent in Q2 versus the year-ago period and was up 39 percent compared with 2019 Q2 results. While the Boston group wasn't included in the company's 2020 results, the company reported that pro forma new sales increased 47 percent versus Q2 2020 and jumped 46 percent from Q2 2019. The strong sales increase was said to be driven largely by Muck and Xtratuf, the two largest and most popular brands in its portfolio, with Xtratuf described by Brooks as "the standout." The CEO said they saw strong demand for Muck products in Europe, which is translating to healthy forward orders for next year. "We are seeing signs of growing traction for Xtratuf in the region as well," Brooks quipped.
Wholesale Segment
The Wholesale Western business posted triple-digit growth in the second quarter. Rocky Brands CEO Jason Brooks said that the Durango brand remains on fire.
"As demand for new product, introductions, especially Western Work product, and legacy styles are reaching new highs, we are experiencing strong gains across our wholesale network, including key and field accounts, especially in the farm and ranch channel with key e-tail partners," Brooks noted on a conference call with analysts. "As has been the case since the start of the pandemic, Durango's strong performance at retail has been boosted by much healthier stock positions, relative to the many of its industry peers who have struggled with inventory issues. This has led to important shelf space gains and new customer acquisitions for the brand."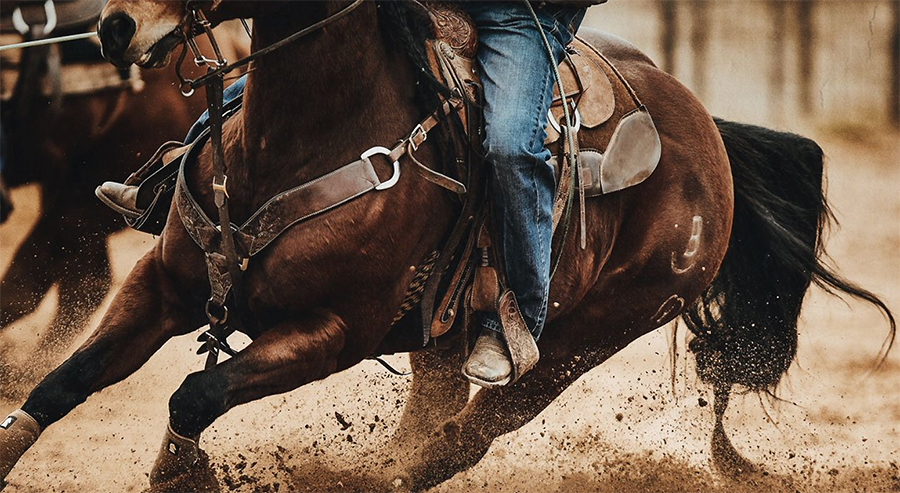 In the Wholesale Work business, Georgia Boot reportedly posted "another very strong quarter as the economy more broadly reopens, and the need for Work footwear has surged." Brooks said its Wholesale channel benefited from the shift back to brick and mortar retail as consumers returned to in-person shopping compared with a year ago when the buying was more heavily-concentrated online due to the pandemic.
"This provided a strong boost to sales across large retail partners and our robust network of smaller independent accounts," explained Brooks.
The Rocky brand, which spans the Work, Outdoor, Western, and Commercial Military segments, reportedly had another strong quarter with Work and Western delivering "exceptional growth." Brooks said the addition of new large programs with key retail partners that included in-line styles and exclusive new products, as well as new disruptive wins fueled the brand's Work business.
"Similar to Durango, Rocky was able to take advantage of competitor supply chain issues to fulfill strong consumer demand in the Western category," said Brooks.  He said sales were driven by traditional bestsellers, plus the delivery of new premium collections that had been very well received. "In terms of Rocky's Outdoor business, second-quarter growth was a bit more restrained due to the strong sell-through earlier in the year, which depleted our inventory position in several tops styles," Brooks continued. "The good news is, demand for Rocky remained strong heading into the key outdoor season, including in the non-hunting boot category where we are growing our presence with innovative new product introductions."
The Rocky Commercial Military division business has accelerated as retail foot traffic has picked up dramatically across key retailers in this channel, according to comments from the CEO. "That said, we've had challenges in terms of supply as the sales uptick to outpace the manufacturing and raw material availability," Brooks noted. "We are making adjustments to put us in a better position to capitalize on the growth prospects for this business over the remainder of the year."
Retail Segment
The Ohio brands group sales e-commerce sales remained "consistent" with the year-ago period when sales posted a triple-digit increase versus the 2019 Q2 period.
"As the market environment further normalizes and comparisons for this channel ease, we expect to see e-commerce sales resume growth fueled by the work we've done, enhancing the functionality of our sites and expanding our direct-to-consumer efforts on marketplaces, particularly Amazon and, more recently, Target Plus and eBay," Brooks explained.
Brooks said its Lehigh Safety Shoe business continues to recover with Q2 sales increasing 30 percent year-over-year, up sequentially from the 18 percent gain in the first quarter. "As more and more companies have resumed normalized operations, our activity with existing and new accounts has continued to pick up and has led to a record level of on-site iFit events," he said. "We expect this trend to continue based on our pipeline of new accounts and the further loosening of on-site restrictions in the coming quarters. Recent momentum is also being driven by the implementation of a new email and SMS strategy, which is improving participation rates across our account base."
Profitability
Gross margin increased 280 basis points to 37.4 percent from 34.6 percent of sales in the comp period last year. This year's gross margin includes a $2.3 million inventory purchase account in adjustment, while last year's gross margin includes approximately $1 million in expenses related to the temporary closure of the company's manufacturing facilities due to COVID-19. Excluding those items, the Q2 gross margin was 39.1 percent of sales in Q2 2021 and 36.4 percent of sales in Q2 2020. The 270 basis point increase to adjusted gross margin was said to be primarily attributable to higher margins in all three business segments with a 470 basis point improvement in Wholesale, the largest driver of the year-over-year increase, as RCKY benefited from increased manufacturing synergies, higher volumes, experienced less promotional selling, and easier comparisons due to higher tariffs in the year-ago quarter.
Wholesale gross margin was 35.9 percent (38.1 percent adjusted) of sales for the quarter, while Retail delivered 49.7 percent (49.7 percent adjusted) and Contract Manufacturing posted 21.8 percent gross margins.
Operating expenses were $40.7 million, or 30.9 percent of net sales, in the second quarter, compared to $16.4 million, or 29.1 percent of net sales, in Q2 last year. Included in this year's second quarter were approximately $1.3 million of acquisition-related expenses and approximately $900,000 in acquisition-related amortization. Excluding these expenses, operating expenses, as a percent of net sales, were 29.2 percent. The small increase in the adjusted operating expenses was driven primarily by the expenses associated with the Honeywell brands acquired in March.
Net income for the quarter increased 59.5 percent to $3.9 million, or 52 cents per diluted share, compared to net income of $2.4 million, or 33 cents per diluted share, in the year-ago period. Adjusted net income for the second quarter was $7.4 million, or 99 cents per diluted share, an increase of 129 percent compared to adjusted net income of $3.2 million, or 45 cents per diluted share, in Q2 last year.
Balance Sheet
Cash and cash equivalents stood at $8.4 million at quarter-end. Total debt was reported at $187.4 million, consisting of a $130 million senior secured term loan facility and borrowings under a senior secured asset back credit facility. As of June 30 RCKY had $71 million of borrowing available under its credit facility.
Outlook
Based on the company's second-quarter performance combined with what Rocky described as a good start to its third quarter, the company is now expecting Ohio brands group net sales to increase approximately 24 percent over 2020, up from the most recent guidance for 20 percent growth. Boston brands group revenues are expected to increase approximately 20 percent over approximately $205 million in revenue of the acquired brands generated in 2020.
RCKY will recognize roughly 80 percent of the Boston brands group revenues generated in 2021 based on when the transaction closed in March.
Company CFO Tom Robertson said the revised revenue projections incorporate the current disruptions in the global supply chain, particularly in Asia where they source roughly 65 percent of its annual inventory. "While our own manufacturing facilities in Puerto Rico, Rock Island, Illinois, and the Dominican Republic provide a clear, competitive advantage versus the rest of the industry, if conditions become more challenging, there is some risk that a portion of our projected Q4 revenue would shift into 2022," he explained.
RCKY is now expecting consolidated gross margins for 2021 to be approximately 39 percent of sales, down slightly from previous estimates of 40 percent, reflecting "the higher inbound freight costs and logistics costs that have recently emerged."
Brooks closed out his comments with a summation of the three main areas of focus in integrating the acquired Honeywell brands: people, systems and inventory.
"Our people are the foundation of Rocky brands, and they are the reason for the success we've achieved over the years," Brooks commented. "Based on interactions and discussions with Honeywell through the process, the same is true of the people coming over to Rocky as part of the acquisition. We are fully engaged while integrating our two great organizations and are harnessing the power of the combined teams to support and drive our powerhouse brands."
In terms of systems, he said it is migrating the acquired business off of Honeywell's ERP system and under Rocky's system. "This step is critical to providing our newest brands, customers and consumers with the world-class service we've been executing at Rocky for years," Brooks said. "We still expect this to be completed in the fourth quarter as we have made significant process over the last couple months."
Brooks shared that the company started moving the acquired brand's inventory in April to its "state-of-the-art" distribution facility in Ohio. He said it expects the process to be completed by mid-August.
"With the investments we've made in technology and people, we are extremely confident we'll be able to realize important savings over time by meaningfully lowering the fulfillment cost for the new brands," Brooks explained. "After we execute these critical first steps, we'll shift our focus to leveraging our collective strengths across the powerful brand portfolios we've assembled to create new growth opportunities for our business. I've never been more excited about the future for Rocky Brands. Our results before, during, and as we are emerging from this pandemic underscore that we have the right strategies and the people in place to drive increased profitability and greater shareholder value over the near and long term."
Photos courtesy Rocky Brands/Xtratuf, Durango