Big 5 Sporting Goods Corp. reported its fifth straight quarter of record earnings as the chain continues to benefit from changed behaviors tied to the pandemic. The West-coast chain cautioned that gains would moderate in the current quarter as it starts to anniversary year-ago surges.
On a conference call with analysts, CEO Steve Miller remarked that sales in the second quarter were the highest sales for any quarter in the company's history and its fifth consecutive quarter of record earnings for the respective quarter.
"Our performance was once again driven by a combination of broad-based sales rate, merchandise margin expansion and operating with a cost structure that is meaningfully enhanced compared to the pre-pandemic period," said Miller.
In the second quarter ended July 4, sales jumped 43.0 percent to $227.9 million. The year-ago period was depressed by significant temporary store closures due to COVID-19, particularly over the first half of the period.
On a two-year stack basis, sales were up 35.3 percent from $241 million in the second quarter of 2019. Many companies are offering 2019 figures as a more normalized comparison since 2020 figures were distorted by the pandemic.
Same-Store Sales Climb 31.2 percent
Same-store sales in the latest quarter increased 31.2 percent against 2020 and 33.4 percent versus the 2019 period. When reporting first-quarter results on May 5, Big 5 said it expected same-store sales in the second quarter to increase in the range of 22 percent to 27 percent against 2020. In the 2020 second quarter, same-store sales declined 4.2 percent.
The 31.2 percent same-store gain follows increases of 31.8 percent in its first quarter, 10.5 percent in last year's fourth quarter and 14.8 percent in the year-ago third quarter.
The sales growth in the latest quarter also reflected the positive impact from a calendar shift related to its 53-week 2020 that resulted in pre-Fourth of July holiday sales moving from the third quarter in 2020 to the second quarter in 2021 and a calendar shift of the Easter holiday during which the company's stores were closed from the second quarter of 2020 into the first quarter of 2021.
By month, April same-store sales increased over 100 percent versus April of 2020 as the year-ago month was most impacted by temporary store closures. On a two-year basis, compared to April of 2019, same-store sales were up more than 45 percent.
May was up over 20 percent compared to 2020 and more than 30 percent compared to 2019, driven in part by a return to team sports in most of Big 5's markets. June's comps were up high mid-single-digits versus 2020 and up 25 percent versus the comparable days in 2019 as the chain began comping against the surge in sales last year.
Apparel Paces Category Gains
By product category, apparel was up more than 70 percent versus 2020 and up more than 35 percent versus 2019. Footwear was up about 40 percent versus 2020, and up low-double-digits versus 2019. Hardgoods were up approximately 20 percent versus 2020 and up more than 30 percent versus 2019. Miller said, "The sales strength was broad-based across our product offerings, including a healthy return of our team sports business."
Transactions for the second quarter increased by nearly 40 percent versus last year and were up approximately 8 percent versus 2019. The average sale was down approximately 7 percent compared to last year but up over 20 percent versus 2019.
"As a reminder, last year, during the height of a pandemic, we saw customers making fewer store trips but with larger baskets," said Miller.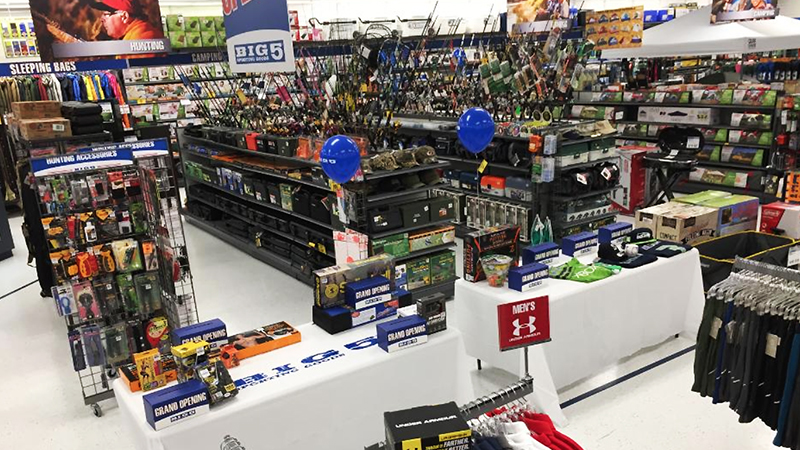 Merchandise Margins Improve 380 Basis Points
Big 5 continued to achieve "very healthy" merchandise margins in the second quarter, up over 300 basis points compared to the prior year and up over 500 basis points compared to the 2019 second quarter. The margin gains primarily reflected a favorable product mix shift and reduced promotional activity.
Companywide gross margins improved to 38.9 percent in the latest quarter from 31.7 percent in the second quarter of the prior year. The improvement largely reflects a 380-basis point increase in merchandise margins, significant leverage of store occupancy costs as a percent of sales and a favorable impact from higher distribution costs capitalized into inventory for the quarter.
Miller also noted that the earnings improvement reflected the continued benefit from an improved cost structure compared to pre-pandemic periods as the chain continues to operate with store hours and advertising spend significantly below historical levels.
SG&A expenses, as a percent of sales, were reduced to 24.0 percent from 25.6 percent in the 2020 second quarter due to the sales leverage. Overall selling expense for the quarter increased $20.1 million from the prior year primarily due to the year-ago significant temporary store closures and also because the 2021 second quarter included higher performance-based incentive compensation accruals. Both periods included special-recognition bonuses for certain store-based employees.
Net income came to $36.8 million, or $1.63, up more than three-fold from $11.1 million, or 52 cents, a year ago. Big 5 had projected EPS to be in the range of $1.05 to $1.25.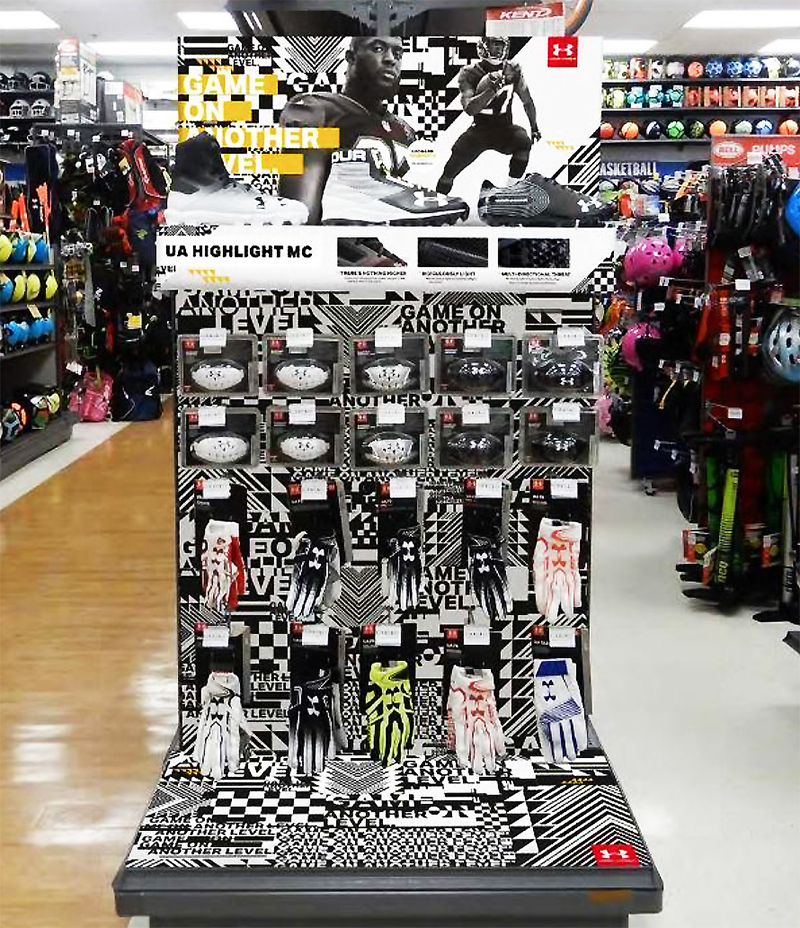 Inventories Down 5.6 Percent
Total merchandise inventories were down 5.6 percent as of the end of the second quarter in part due to supply chain challenges.
"Although sales performed at a very high level, we were still constrained by the widely reported supply chain disruptions facing many retailers," said Miller. "Our team is managing through a wide variety of issues throughout the supply chain, including staffing issues at our distribution center, which have caused delays in delivering product to our store shelves."
He reiterated his comments from Big 5's first-quarter call that he suspects it would "be sometime before supply catches up to demand for many categories."
For the current third quarter, same-store sales are currently running down high-single-digits versus last year and up in the high-teens versus 2019. Big 5 had anticipated sales would be down given sales in July last year were up approximately 30 percent for the comparable days, which represented the "absolute peak of its 2020 sales surge," said Miller. Compared to July's comps, comps over the remainder of the quarter will ease considerably, as a comparable period last year was significantly impacted by the lack of back-to-school sales and team sports, which the retailer expects will largely return this year.
"From a broader perspective, we are very pleased with the sustained strength of our business," said Miller. "While we certainly still face challenges related to the pandemic, including supply constraints and staffing issues, to date we have been able to navigate these challenges and leverage tremendous recreational trends that have translated to sales and margin strength across our product categories."
Same-Store Sales Expected To Be Flat To Up Slightly In Q3
For the third quarter, same-store sales were flat to the positive mid-single-digit range. EPS is expected in the range of 95 cents to $1.15. This compares to a same-store sales increase of 14.8 percent and EPS of $1.31 in the third quarter of 2020, which, at the time, marked the highest sales and earnings of any quarter in the company's history. For the third quarter of 2019, EPS was 30 cents a share.
The third-quarter guidance reflects anticipated continued impacts related to the widely reported supply chain disruptions and staffing challenges in the retail industry. Also, the shift of the Fourth of July holiday selling week from the third quarter last year to the second quarter this year is expected to have an approximately 20 cents per share negative impact on EPS in the current quarter. The week is being replaced by a historically low volume week in early October.
Miller nonetheless expressed optimism about long-term benefits coming out of the pandemic.
He said, "With an increased focus of staying healthy over the past year, people have been engaging, or re-engaging, in more recreational activities than before. Our assortment of fitness and recreation products is very well situated for these trends, which are enduring beyond the peak impacts of the pandemic. Over many years, we have established Big 5 as a well-recognized and trusted sporting goods destination for our markets, and we have further expanded our customer base over the course of the pandemic. In summary, we remain very enthusiastic about our business and are confident in our ability to continue to capitalize on our positive trending and improved cost structure to deliver strong bottom-line results."
Photos courtesy Big 5