Planet Fitness Inc. has regained approximately 75 percent of the members it lost from its peak numbers in Q120 to the low of Q420. Chris Rondeau, CEO, told analysts on a call, "We believe the unseasonal momentum and our membership gains are fueled by people recognizing the importance of self-care."
Rondeau said the gains are unusual because mature gyms tend to add most of their new members in the first quarter following the winter months, and then they show slight declines through the rest of the year. He said, "We're not seeing that right now. We actually see that even the mature stores continue to grow in months that they typically don't grow."
In May, Planet Fitness' traditional monthly promotion in honor of Mental Health Awareness Month, which offers the first month free, saw total new members grow at three times the rate of May 2019. In June, Planet Fitness ran a Black Card flash sale, with a net membership growth nearly 20 times in June 2019 when it ran a similar offer.
"In just 12 months, our business has rebounded," Rondeau said on the call. "And, importantly, our franchisees are very excited about the trend in the future. It's hard to predict whether these unseasonable joins will continue for the rest of the year, but we believe that people recognize the importance of taking better care of themselves."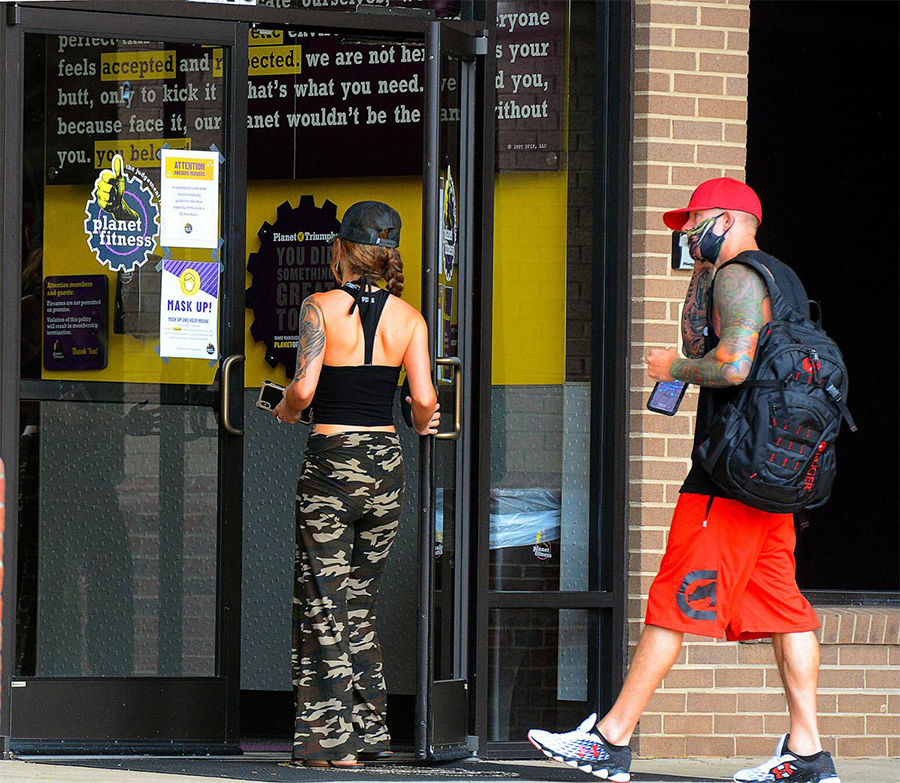 Planet Fitness ended the second quarter, ended June 30, with more than 14.8 million members after marking six consecutive months of sequential net member growth, although membership levels were still below the prior year.
Usage at gyms is also normalizing and, in some cases, exceeding 2019 levels on a regional and age demographic basis. The national use improved to nearly 90 percent of 2019 levels at the end of the June quarter. Said Rondeau, "Usage in June for all demographics was nearly back to typical pre-COVID months with only boomers trailing. However, it is still trending upward for that age group."
Rondeau believes the return of gym members is partly because the importance of health has been given higher priority due to the pandemic.
"The country came into the pandemic with more than 70 percent of adults over the age of 20 considered overweight or obese, one of the top risk factors for severe illness in COVID-19," said Rondeau. "In fact, life expectancy in America fell by 1.5 years in 2020 due to the pandemic and other residual impacts. The largest single-year decline since World War II."
He also pointed to a Kaiser Health Study that showed people who exercise regularly have the best chance of beating COVID-19 while inactive people faired much worse. He added that people also recognize the importance of fitness for mental and emotional well-being.
"After shutdowns, quarantines and isolation, [people] are seeking a sense of community," said Rondeau. "We believe we are a place that fills that need with our affordable workout environment that gets people moving in confidence as they go on vacations again, head back to the office or see family and friends they haven't seen in a long time. Importantly, our franchisees believe this as well."
Rondeau said that due to growing confidence from franchise partners around membership gains, the company now expects to be at the high end of its 75-to-100 new gym openings in 2021. During the quarter, 24 new gyms were opened, bringing its total count to 2,170.
Rondeau noted that the financial impact of the pandemic had caused 22 percent of gyms to close through the second quarter permanently. He said that with the changing market dynamics and the tailwinds in health and wellness, the company's goal of opening 4,000-plus gyms "looks better and better."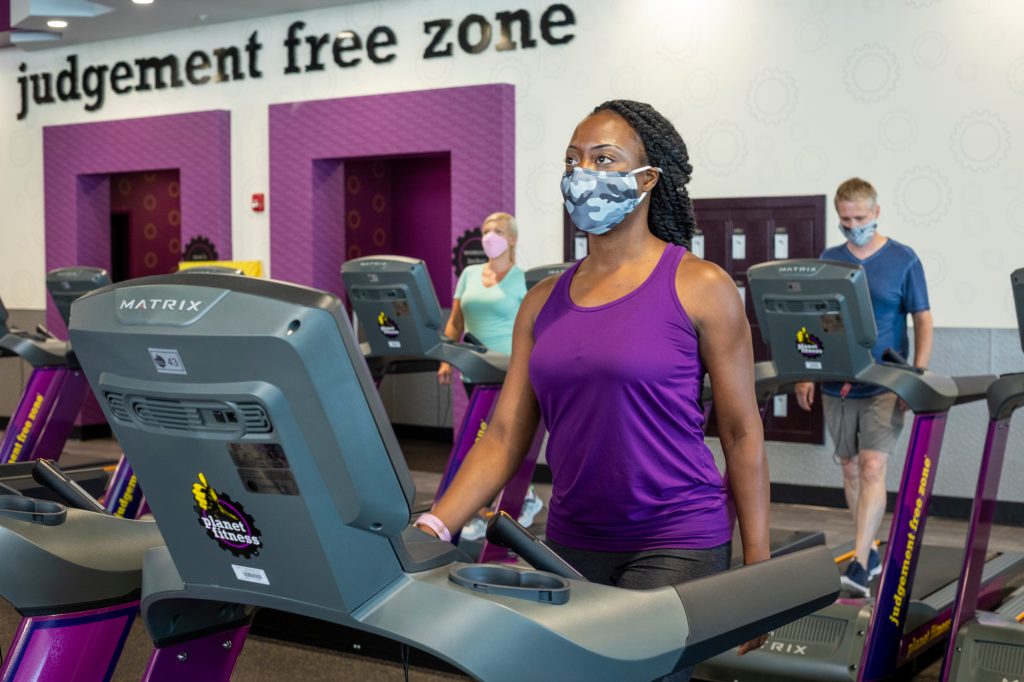 The quarter marked a sharp turnaround as year-ago results were depressed by temporary facility closures. Total revenue increased 241.1 percent to $137.3 million from $40.2 million in the prior-year period with gains across all three segments: franchise, corporate and equipment.
Adjusted EBITDA was $55.6 million compared to a loss of $9.3 million in the prior-year period. By segment, franchise adjusted EBITDA was $51.8 million, corporate store adjusted EBITDA was $10.4 million and equipment adjusted EBITDA was $5.6 million.
Adjusted net income was $18.2 million, or 21 cents a share, compared to an adjusted net loss of $27.9 million, or 32 cents, in the prior-year period. Net income was $14.0 million, or 17 cents, compared to a loss of $29.2 million, or 36 cents, in the prior-year period.
Planet Fitness issued upbeat guidance after having withheld guidance over the last year due to the uncertainties stemming from the pandemic. For 2021, the company expects:
Full-year revenue to be between $530 million and $540 million, up from sales of $406.6 million in 2020 and $688.8 million in 2019;

Adjusted EBITDA to be between $200 million and $210 million compared to $120.4 million in 2020 and $282.2 million in 2019; and

Adjusted net income per diluted share to be between 65 cents and 70 cents against 4 cents in 2020 and $1.59 in 2019.
Planet Fitness said the guidance assumes no significant worsening of the COVID-19 pandemic that seriously impacts performance, including prolonged club closures or other mandated operational restrictions.
Across its 2,170 clubs, only about 95 have mask requirements for members at all times and about 31 gyms that require masks while walking casually through a facility not exercising.
Asked if Planet Fitness had seen an impact on its membership from the COVID-19 Delta Variant, Rondeau noted that Planet Fitness saw an effect on membership growth last August when COVID-19 cases spiked in certain markets, "but we do not see that with the Delta Variant nationally or regionally."
Photos courtesy Planet Fitness, Hickory News