Nautilus Inc. reported that it ended 2020 with a tremendous fourth quarter, executing all fronts with growth across its brands, channels and products, meeting continued strong demand with significant increases in supply. The company saw disruptions in global logistics, notably the shortage of shipping containers that curtailed even more robust sales growth.
Company CEO Jim Barr described the quarter on a conference call with analysts as the "best quarter in the company's 35-year history by both top and bottom-line measures." 
Barr said that some factory-filled orders (FFO), representing over $16 million in revenue, did not ship in late December due to the severe shortage of shipping containers. "These so-called factory fulfilled orders are common in our business, but the magnitude of sold and unshipped inventory is far from typical," he said.
"Container shortages, worsening global logistics disruptions and continued factory capacity constraints resulted in $91.5 million of backlog," Barr detailed.
"Under this FFO arrangement, retailers are responsible for arranging transportation, finding containers and picking them up at our factory, at which point title passes and our revenue is recognized," Barr explained. "When even leading retailers like Amazon are not able to take possession of product they badly want due to an inability to find shipping containers, it serves as a strong illustration of the global disruption that is occurring."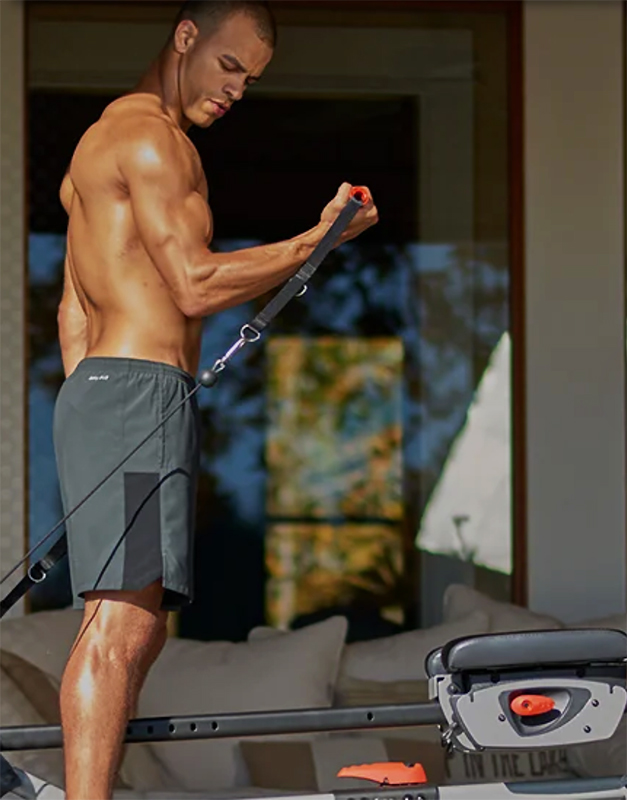 Despite the FFO hit to the recognized revenue, 2020 fourth-quarter net sales still surged 81.7 percent to $189.3 million, compared to $104.2 million in the prior-year quarter. Sales jumped 108.3 percent in the quarter when excluding sales related to the divested Octane brand sold in October 2020. The company said in a release that sales growth was driven primarily by "continued demand for connected-fitness bikes including Schwinn IC4, Bowflex C6 and VeloCore, and robust sales of SelectTech weights and Bowflex Home Gyms."
"To accelerate connected-fitness, we launched seven new cardio products, including the debut of the industry's first and (un)stationary, dual-mode bike, VeloCore; introduced the next generation of Bowflex Max Trainer; and expanded the Bowflex treadmill line," the CEO detailed. "In addition, we launched our instantly popular SelectTech 2080 barbell set, updated Bowflex benches and refreshed our Schwinn 30 bikes series. All-in-all, our portfolio features strong consumer choice of strength and cardio, of modalities and price points."
Barr reported that the company's earned media impressions through its public relations efforts were up over four times year-over-year, and its social media influencer program produced eight times the reach compared to a year ago. 
"Our products are not only in the conversation but winning reviews and awards, such as VeloCore winning the prestigious award for innovation at this year's Consumer Electronics Show," said Barr.
Nautilus reported that its Direct segment net sales were $82.2 million in Q4, up 128.8 percent from the 2019 fourth quarter. Cardio sales reportedly increased by 78.0 percent, driven by the Schwinn IC4, Bowflex C6 and VeloCore connected-fitness bikes. The company said it launched in Q4 a new generation of Bowflex connected treadmills integrated with the JRNY digital fitness platform through an HD touch screen console. Strength products grew 372.1 percent, led by the SelectTech weights and Bowflex Home Gyms.
The Direct segment's backlog totaled $46.5 million at quarter-end, compared to $3.5 million at the end of 2019, representing "unfulfilled consumer orders net of current promotional programs and sales discounts."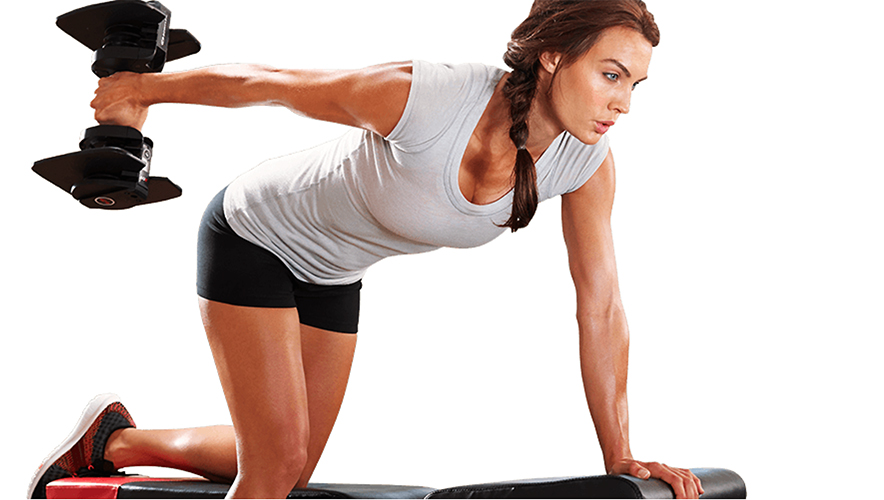 According to a company statement, its Retail segment delivered its "best quarterly sales in segment history." Net sales were reportedly up 57.5 percent to $106.3 million compared to the year-ago quarter. Sales were up 96.2 percent over the prior-year quarter when excluding sales related to the Octane brand. Cardio sales increased by 59.4 percent, driven by bikes, and NLS called out the Schwinn IC4 connected-fitness bikes, Max Trainer, treadmills, and ellipticals. Strength products sales grew by 52.5 percent in the Retail segment, led by Bowflex Home Gyms and the SelectTech weights and benches. Nautilus reported that Dick's Sporting Goods and Amazon were both 14 percent of total company net sales.
Retail's backlog totaled $45.0 million at year-end, compared to $2.3 million at the end of 2019. The company said these numbers represent "customer orders for future shipments and are net of contractual rebates and consideration payable to applicable Retail customers."
"We stood by our retailer partners and allocated scarce inventory to them as we continue to build long-term relationships with our top partners, such as Amazon and Dick's Sporting Goods," explained Barr. "We continued our recent expansion with Best Buy, Costco U.S. and Canada, and added Scheels to our key retailer partner list. And lastly, we completed the sale of Octane to reduce cost and focus on the at-home fitness market."
Retail segment gross margins expanded 230 basis points to 31.1 percent of sales, primarily driven by a "favorable customer mix and fixed costs leverage, partially offset by higher transportation costs." Direct segment gross margin rate improved 370 basis points to 53.6 percent of sales, primarily driven by "increased full-priced sales and favorable fixed costs leverage, partially offset by higher transportation costs."
Retail segment contribution income was $25.3 million, up 107.0 percent versus the prior-year quarter, primarily driven by "higher gross profit and leveraging fixed costs." Retail segment contribution income was $23.6 million in Q4, compared to a loss of $5.0 million in Q4 2019. The $28.6 million improvements were primarily driven by higher gross profit and decreased media spend. Advertising expenses were $10.5 million compared to $12.9 million last year.
Total company income from continuing operations increased 698.6 percent to $29.3 million, or 90 cents per diluted share, compared to $3.7 million, or 12 cents per diluted share, in Q4 2019. Net income increased 729.8 percent to $28.9 million, or 89 cents per diluted share, in Q4, compared to $3.5 million, or 12 cents per diluted share in the prior-year quarter.
Company CFO Aina Kobold reported that Nautilus ended the year with a much stronger liquidity position. Cash and investments were $94 million, 750 percent higher than the $11 million on the books at the end of 2019. Debt level reportedly stayed flat at $14 million, and NLS had $55 million available for borrowing on its Wells Fargo credit facility. Accounts receivable was $91 million, up 67 percent from the 2019 year-end position, primarily due to the timing of customer payments. Trade payables were said to be $96 million, 30 percent higher than 2019 year-end, mostly due to "timing of inventory payments and higher advertising-related payments." Inventory was $51 million at year-end, compared to $55 million at 2019 year-end.
Looking ahead, Barr said the company "continues to see strong demand for all products, especially bikes, new connected-fitness cardio products, our SelectTech line, and Home Gyms." He said demand and consumer sentiment for home fitness has not slowed with the availability of vaccines and reinforced the point by pointing to polling results that suggested 20 percent of former gym goers would not return to a fitness facility. "Those who have, or plan to return to gyms, tell us they will balance their gym and at-home routine much differently than before COVID-19 hit," he reported.
Nautilus is transitioning in 2021 from a fiscal year ending in December to a year running from April 1 through March 31. For the transition period from January 1, 2021 to March 31, 2021, NLS expects net sales growth of 55 percent to 75 percent versus the comp period in 2020. "Due to pressures from increased logistics costs, higher commodity prices and continued FX headwinds, we expect gross margins to be relatively flat to the same period last year," suggested Konold. "We expect many of these temporary increases in costs to subside as we move through our fiscal 2020 year. We expect operating expenses to be higher in dollars but achieve leverage as these expenses are expected to be lower as a percent of sales than the same period last year."
"Let me close by saying that 2020 has indeed been a game-changer for our company," said Barr. "Operational improvements got us started. Strong execution permitted us to benefit profoundly from at-home fitness trends, which we believe are here to stay. Nautilus is already a more on-trend and a more digital version of itself. And our long-term vision and strategy will lead us to a sustainable industry leadership position. I could not be more excited about our long-term prospects and the steps we are already taking."
Photos courtesy Nautilus