Crocs Inc. recorded its highest revenue and adjusted operating profit of any quarter in its history as sales in the fourth quarter ran up 56.5 percent. The growth was led by the Americas and EMEA regions, with digital seeing the fastest growth among channels. Sales growth is projected in the range of 40-to-50 percent for the first quarter and 20-to-25 percent for 2021.
"We finished 2020 with very strong brand momentum," said Andrew Rees, CEO, on a conference call with analysts. "We're looking forward to an exceptional 2021 with accelerated revenue growth as we invest in digital, China and our supply chain to support future growth."
In the fourth quarter ended December 31, sales improved to $411.5 million from $263 million a year ago, expanding 56.5 percent on a reported basis and 56.1 percent on a constant-currency basis.
Crocs sold 18.9 million pairs of shoes, increasing 37.7 percent over last year's fourth quarter. The average selling price during the quarter increased 13.7 percent, to $21.63 due to fewer promotions and discounts and greater sales of charms per shoe.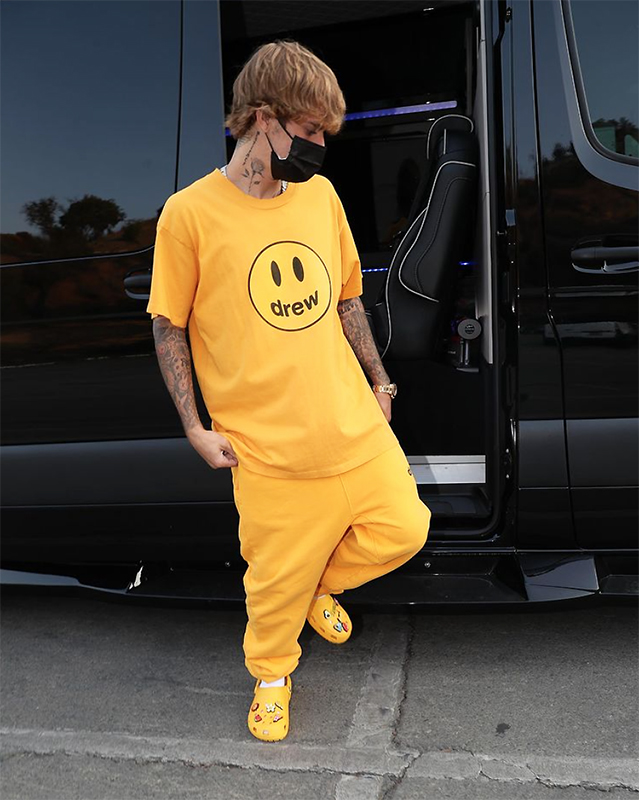 Americas Revenues Double In Q4
By region, Americas delivered another strong quarter, expanding revenues by 99.2 percent to $310.3 million. Retail comps in the Americas increased 54.4 percent on higher traffic and increased conversion. E-commerce jumped 125 percent. Wholesale advanced 130.5 percent, stronger than expected, was led by e-tail, or online sales across crocs.com and third-party websites, and gains at its Top 20 global brick & mortar partners. Said Anne Mehlman, EVP and CFO, "Our performance in the U.S. is a direct result of our commitment to driving relevance with the consumer through our iconic product and innovative marketing."
In Asia, Q4 revenues of $51.8 million were down 19.5 percent year-over-year. Strong e-commerce growth of 19.2 percent was offset by declining distributor sales as COVID-19 lockdowns heavily disrupted India wholesale. India is expected to return to growth in 2021. Korea continues to outperform.
EMEA revenues climbed 14.9 percent over last year's fourth quarter to $49.4 million. Gains in wholesale of 10.8 percent and e-commerce at 53.8 percent were offset slightly by retail declines due to COVID-19-related store closures. Mehlman said, "EMEA is beginning to benefit from improved brand relevance and consideration created by our marketing and product innovation and our continued focus on digital commerce, which represented nearly 60 percent of EMEA revenue this quarter." 
E-Commerce Global Revenues Soar 92 Percent in Q4
From a channel perspective globally, e-commerce surged 92 percent in the quarter, representing Crocs' 15th consecutive quarter double-digit e-commerce revenue growth. The overall digital business, which includes owned and third-party e-commerce, grew 87 percent and represented 41 percent of fourth-quarter sales, compared to 34 percent last year.
Said Rees, "Over the long term, we believe our digital presence on both our sites and those of our partners will allow us to serve our customers in their preferred channel and will continue to be a competitive advantage relative to other footwear brands."
Global wholesale channels grew revenue 62 percent in the quarter, exceeding expectations. The gains were driven by "incredibly strong" sell-through in its Top 20 brick & mortar wholesale accounts. With improved deliveries in the fourth quarter, on-hand inventories were replenished at wholesale, but high consumer demand left inventory leaner than anticipated at year-end.
Company-owned retail fourth-quarter comps increased 41 percent on top of 16 percent growth last year, led by the Americas and South Korea.
Adjusted gross margins in the quarter reached 56 percent, up 670 basis points year-over-year. Gross margin improved in all regions and all channels, driven by fewer promotions and discounts, a favorable product mix and operating leverage.
Adjusted SG&A expenses fell 950 basis points to 34.9 percent as a result of strong sales growth and operating leverage. Adjusted SG&A excludes $21.1 million in one-time impairments, including a $20 million impairment taken on its 34th Street location in New York City.
Operating income increased 673.5 percent to $64.6 million from $8.4 million for the same period last year. Adjusted operating income vaulted 576.9 percent to $87.0 million.
On a reported basis, earnings improved to $183.3 million, or $2.69, from $19.9 million, or 29 cents, a year ago. The latest year's results were boosted by a one-time tax benefit of $128 million related to changes in its tax structure. On an adjusted basis, earnings reached $72 million, or $1.06, against $2.0 million, or 12 cents, a year ago.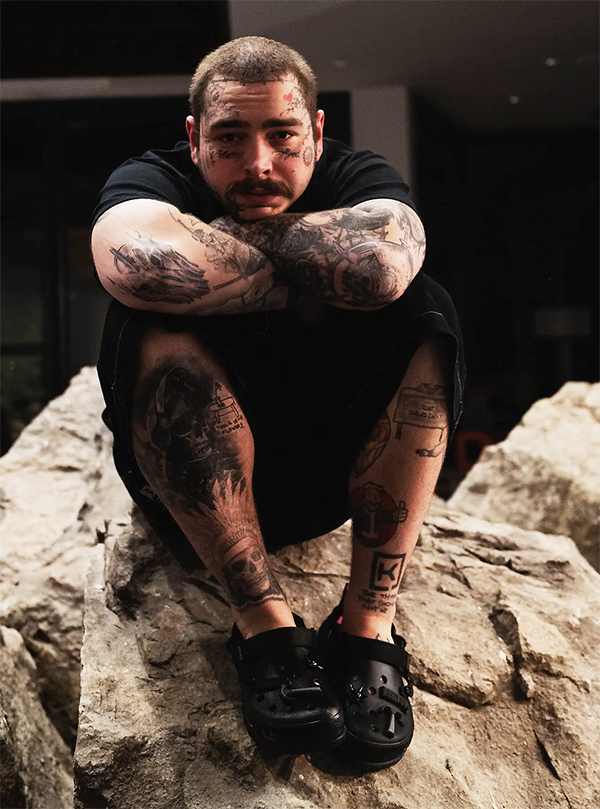 Full-Year Revenues Increase 13 Percent
For the year, revenues increased 12.6 percent to $1.39 billion and grew 13.5 percent on a constant-currency basis. E-commerce revenues climbed 58.2 percent, wholesale revenues rose 5.6 percent and retail comparable store sales grew 21.2 percent. Digital sales, including sales at crocs.com and third-party sites, grew 50 percent in 2020, and penetration increased more than 1,000 basis points to 42 percent of sales.
Income from operations in the year increased 66.4 percent to $214.1 million on a reported basis and expanded 83.6 percent to $262.6 million on an adjusted basis. Reported EPS grew 174.7 percent to $4.56 compared to $1.66 last year, while adjusted EPS doubled to $3.22 from $1.61.
Inventory at December 31 was $175.1 million, up slightly from $172 million in the fourth quarter last year. Mehlman said inventory across the retail channel "remains clean," given the healthy sell-through. Crocs does not expect the same degree of inventory constraints in 2021 as seen in 2020.
From a product perspective, sales of clogs were strong in 2020, expanding 33 percent year-over-year to represent 72 percent of total footwear revenues from 60 percent in 2019.
Sandal revenues declined 19 percent to represent 18 percent of footwear sales versus 25 percent last year. Sandal receipts were canceled early in the pandemic as initial store closures interrupted peak sandal season. Jibbitz's sales accelerated, nearly doubling for the year.
Rees also said Crocs's brand heat continues to benefit from collaborations, including recent ones with artists Justin Bieber and Post Malone and Rare Market in Korea. "Tremendous" media coverage for the brand was achieved in Vogue, Harper's Bazaar and Esquire. Rees said, 'We're pleased that our comprehensive marketing strategy resulted in strong brand desirability, relevance and consideration, which increased double-digits for the fourth consecutive year."
Looking ahead, first-quarter revenues are expected to expand in the range of 40-to-50 percent. Adjusted operating margin is projected to improve between 17-and-18 percent from 9.4 percent a year ago.
In 2021, sales are projected to expand between 20-and-25 percent. One-time charges in the range of $12-to-$15 million are expected to cover distribution center investments. Adjusted operating margin is expected to range between 18-and-19 percent, down from the adjusted operating margin of 21.1 percent in 2020.
Digital And China Seen As Key Growth Drivers
At 2021, key growth drivers include digital, China and a continued focus on its four product pillars: clogs, sandals, Jibbitz, and visible comfort technology.
"Digital is a top priority," said Rees. "In 2021, we will be investing in personalizing our consumer journey globally, enabling differentiated and more effective communication with our diverse consumer base. We're also investing in talent, technology and supply chain infrastructure to support high levels of growth for the foreseeable future."
In China, the product has been repositioned to align with Crocs' four product pillars, and partnerships with high-profile celebrities, influencers and collaborations are expected to elevate brand heat. Chinese actress Yang Mi has signed on as a brand ambassador for the second year.
Rees said Crocs would focus on optimizing its mono-branded store network in China by selectively upgrading partners in certain provinces. Personalization will be leveraged to improve the in-store experience. Rees added, "Similar to other areas of the world, we're investing in digital, including elevating Tmall and embedding personalization as a unique selling proposition. By the end of this year, we'll have executed a playbook, setting ourselves up for strong growth in 2022."
On product, sell-in across Crocs' range has been strong on a global basis. A full sandal season is expected to restore growth, with the category expected to build on the early success of the Brooklyn, Tulum and Classic Slide models and the introduction of the Two-Strap Classic sandal. Clogs are still expected to continue to outpace sandals this year, with innovation planned in the category. Another strong year for Jibbitz is likewise projected.
"We're even more confident now than a year ago about the Crocs' brand strength and our long-term growth potential," said Rees.
Images courtesy Crocs, Justin Bieber/Ryan Good, Insider/Adam DeGross