By Thomas J. Ryan
Propelled by a spike in bike sales, Dorel Sports delivered record profitability in the second quarter as sales jumped 18 percent despite significant supply chain restraints.
"Dorel Sports had its fifth consecutive quarter of revenue growth and posted record profits, a sharp reversal from Q1's COVID-related operating loss," said Martin Schwartz, president and CEO at Dorel Industries, the parent of Dorel Sports, on a conference call with analysts.
Dorel Sports' brands include Cannondale, Schwinn, GT, Mongoose, Caloi, and IronHorse.
Revenues in the Dorel Sports segment reached $285.6 million against $241.1 million a year ago, (figures for the Montreal-based firm were presented in U.S. dollars). On a currency-neutral basis, organic revenue improved 21.1 percent.
Operating profit in the segment was $26.8 million compared to $10.1 million last year. Excluding restructuring costs, adjusted operating profit was $27.1 million against $17.1 million a year ago, representing a 168.9 percent gain year-over-year.
"Bike factories in Asia closed for four-to-six weeks during the first quarter, initially severely reducing supply," said Schwartz. "Then as the factories were ramping back up, demand for bikes took off to an extent never seen before."

He noted that according to NPD data, U.S. bicycle sales through all retail channels grew 75 percent in April to about $1 billion in retail sales, marking the first time sales reached that level in a single month. Typically, April sales are between $550 million and $575 million. NPD also noted that bikes for family use, neighborhood cycling and lower price points showed the strongest year-over-year sales gains.
Schwartz said there are many reasons for this strength.
"First and foremost, people want and need to get out after weeks of forced lockdowns, to be able to exercise, but with the good weather, huge numbers are out and it's easy, safe, ensuring the social distancing," said Schwartz. "Many are still opting to get on a bus or subway and are also staying away from gyms, even though most have reopened. Cities almost everywhere are encouraging cycling with significant additions to their bicycle infrastructures, plus people are staying put and spending money on bikes for family recreation."
As a result, CSG, which services the independent bike dealer (IBD) channel and Pacific Cycles, which services the mass channel, both "did very well with sales online, only limited by a lack of supply."
At CSG, U.S. IBD channels saw revenue grow strong double-digits over the last year, and the UK revenue was up just over 100 percent. Said Schwartz, "Clearly we could have sold more bikes had we had them."
Operating profit for both CSG and Pacific Cycle was also up strongly.
Dorel Sports' third segment, Caloi, which is Brazil's largest domestic bicycle company, registered an operating loss due to a number of factors including sustained store closures and the shutdown of its factory through April and May. Schwartz nonetheless said that based on current trends, demand for bicycles for Caloi is expected to remain strong throughout this summer.
Looking ahead, Schwartz said ongoing supply constraints will limit sales for Dorel Sports, but Q3 revenues and operating profits are expected to continue to be strong.
Schwartz said, "Due to the current volatility in the bicycle industry because of the pandemic, longer-term visibility is difficult. Changes in current demand levels, and possibly in the seasonality of bicycle sales, currently make expectations for the fourth quarter and beyond unclear."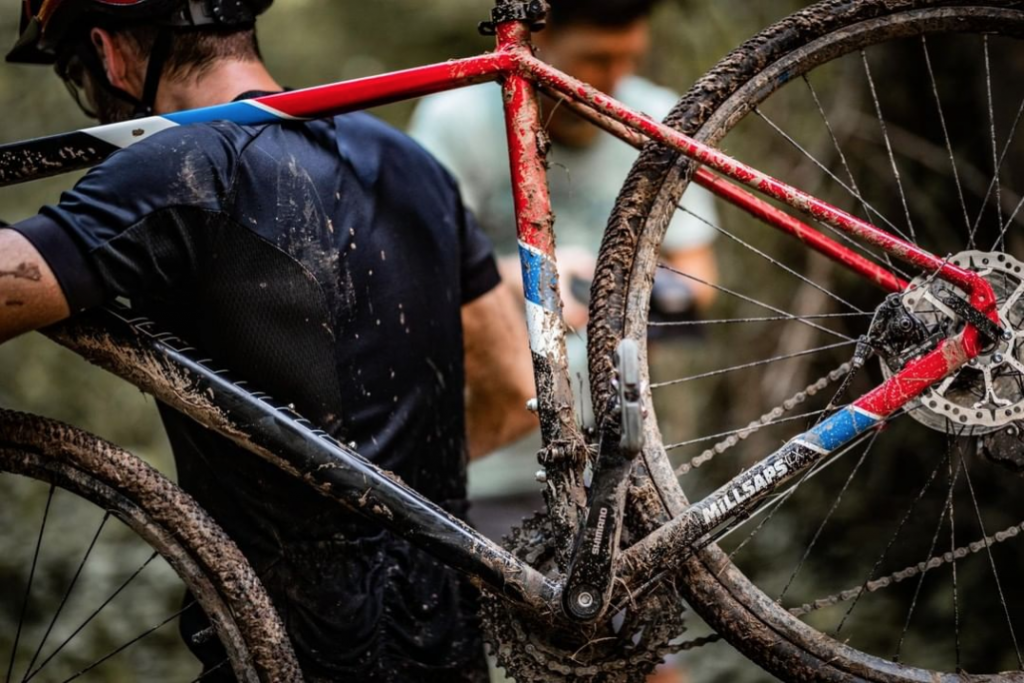 Asked about demand currently versus the peaks early on in the pandemic, Schwartz said, "Because of the worldwide shortage of bikes, demand is still pretty strong. There's very little inventory in stores today. It's difficult to measure how deep it is, but you know today again everything we ship to the store seems to be moving through the system. This is in a sense unprecedented. It's very difficult for anyone to truly be able to forecast on the bike side where all of this is going. But right now, as we speak, demand is still very high, and in-store inventory remains very low."
Overall, Dorel Industries' second-quarter revenue was $724.0 million, up 8.1 percent from the same period a year ago. Reported net income was $11.1 million, or 34 cents per share, compared to $2.8 million, or 9 cents, last year. Adjusted net income was $15.6 million, or 48 cents, compared to $6.3 million or 19 cents, last year.
In its other segments, Dorel Home benefitted from the stay-at-home trend and saw revenue rise 25.7 percent to $260.7 million. Second-quarter revenue at the Dorel Juvenile segment was $177.6 million, down 19.8 percent.
Regarding its outlook, Schwartz said that in the short term, robust sales at Dorel Sports and Dorel Home should continue, but the impact of the slowing economy and higher unemployment are among the many unknowns going forward.
"The possibility of worsening economic conditions brought on by a second coronavirus wave means current shopping habits could change again, but we are currently enjoying strong demand in many of our markets," said Schwartz. "We must be prudent going forward in our inventory purchases, keeping a proper balance and in our expenses in general."
Photos courtesy Schwinn, Mongoose, Caloi