With a blow-out final quarter, Deckers Brands said revenue in its fiscal year ended March 31 exceeded pre-pandemic expectations. Deckers now plans to accelerate investments to scale the company's supply chain and logistics infrastructure and beef up talent as growth opportunities for Hoka One One and Ugg are emerging faster than expected out of the pandemic.
"By continuing to be aggressive with Hoka globally and capturing the opportunity in Ugg, we were able to exceed expectations in a challenging environment and have accelerated the pace of growth for our brands," said Dave Powers, president and CEO, on a conference call with analysts.
Over the long-term, Powers said Deckers is investing in major drivers of the business, including building Hoka to a $1 billion-plus global performance brand that represents a significant portion of total company revenue, driving direct-to-consumer (DTC) business towards half of its global revenue, scaling international markets across brands and seeding opportunities beyond footwear.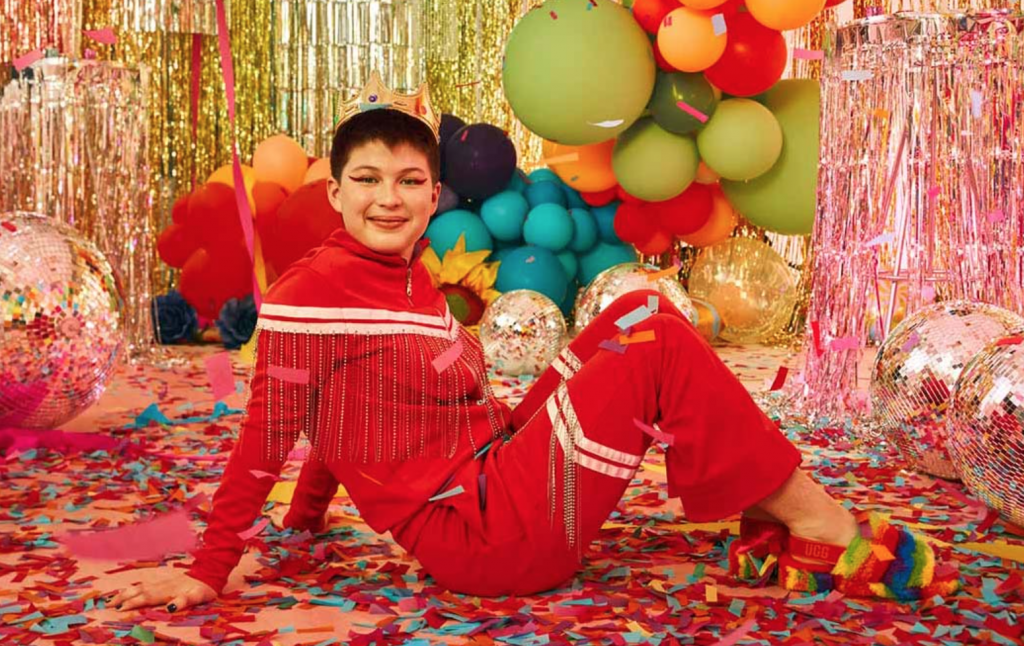 In the fourth quarter, revenue was $561 million, up 50 percent versus the prior year, with the primary drivers of growth being Ugg and Hoka. Wall Street's consensus estimate was $437.1 million. For the year, sales increased 19.4 percent to $2.546 billion.
Ugg sales grew 53.1 percent to $300.5 million. The performance was driven by strength in classic boots, winter boots and spring fluff products while also benefiting from lapping last year's disruption of wholesale shipments and retail store closures in the final two weeks of March. For the fiscal year 2021, sales increased 12.9 percent to $1.717 billion.
Hoka jumped 74 percent in the quarter to $178 million due to continued strong brand momentum and consumer adoption. For the fiscal year 2021, sales vaulted 62.0 percent to $571.2 million.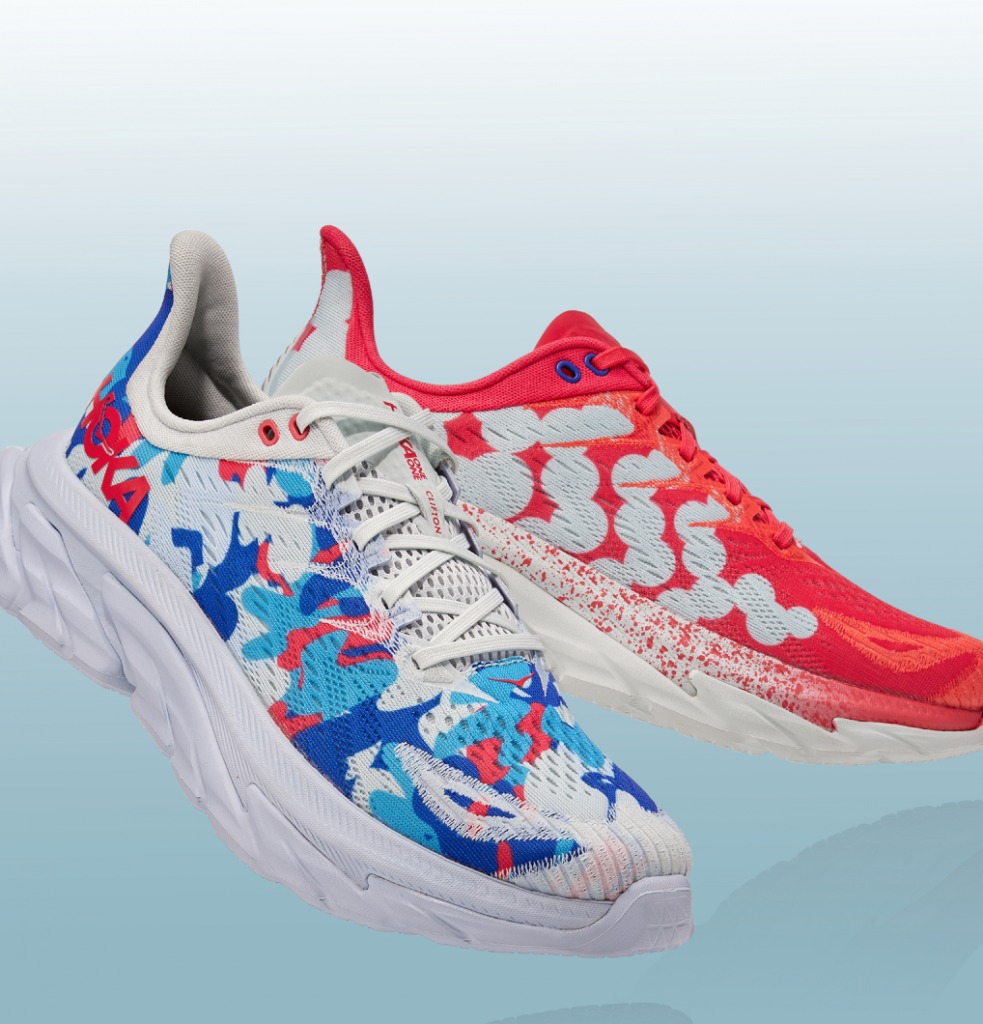 Teva sales for the quarter increased 1.0 percent to $60.2 million. For the fiscal year 2021, sales increased 0.6 percent to $138.8 million.
Sanuk sales decreased 8.8 percent to $12.1 million for the quarter and dropped 18.2 percent to $41.8 million in the year.
Other brands net sales, primarily composed of Koolaburra, increased 178.5 percent to $10.9 million in the quarter and grew 9.4 percent to $76.7 million in the year.
Net earnings rose 10.8 percent to $33.4 million, or $1.18 a share. Results were well above Wall Street's consensus estimate of 64 cents. For the year, net income came to $382.6 million, or 13.47 a share, up 38.6 percent versus a year ago.
"Full-year 2021 performance was driven by: expanded awareness and adoption of Hoka around the world as more consumers experienced the benefits of the brand's innovative products; consumers actively sought out Ugg for its unique combination of fashion appeal and the unmistakable feeling of the brand; best-in-class e-commerce capabilities that enabled consumer acquisition in a disrupted physical retail environment; strategic prioritization of brand strength; demand creation through disciplined marketplace management; and the grit of our employees who overcame significant macro challenges and operational pressures to deliver exceptional results," said Powers.
He noted that many of the factors driving Ugg's performance were the results of long-term strategies, including:
Accelerating consumer adoption of the Hoka brand globally;

Building Ugg as a year-round global lifestyle brand through a diverse product offering;

Executing a digital-first approach by growing DTC acquisition and retention online with a specific focus on gaining closet space with 18-to-34-year-old consumers;

Tailoring distribution strategies unique to each of the brands, which includes the recent reset activities for the Ugg brand internationally; and

Focusing spend behind these key initiatives to drive optimal returns on investment while maintaining top-tier profitability levels.
He also said Deckers "uniquely benefited from certain circumstances resulting from the pandemic."
Regarding the Ugg brand, Powers said the brand's success in FY21 was primarily due to U.S. consumers actively seeking Ugg products. Google Trends data shows Ugg seeing stronger appeal with the critical 18-to-34-year old demographic in the U.S.
Ugg also diversified further, driven by the Fluff franchise's expansion, driven by demand for the original Fluff Yeah and complimentary styles with similar slipper-sandal hybrid attributes. 
Other successes include the increased adoption of the New Male franchise among men, women and kids; the introduction of the Ultra Mini and Classic Clear boots; and the development of the Tasman into a fashion slipper sneaker.
Ugg also developed the brand's first ready-to-wear apparel collection, which features sportswear and outerwear. Said Powers, "These styles that drove Ugg's growth this year made up the majority of both the brand's Top 10 styles purchased by acquired consumers and the Top 10 styles purchased by consumers 18-to-34-years-old."
Powers said Ugg faces challenges lapping a record year with the pandemic driving greater attention to the brand. However, topline revenue growth in fiscal 2022 is expected as Ugg's team looks to capitalize on refilling inventory shortages, maintaining momentum with the younger consumers and driving repeat purchases from consumers new to the brand in FY21.
Hoka continues to see balanced growth across every region and channel.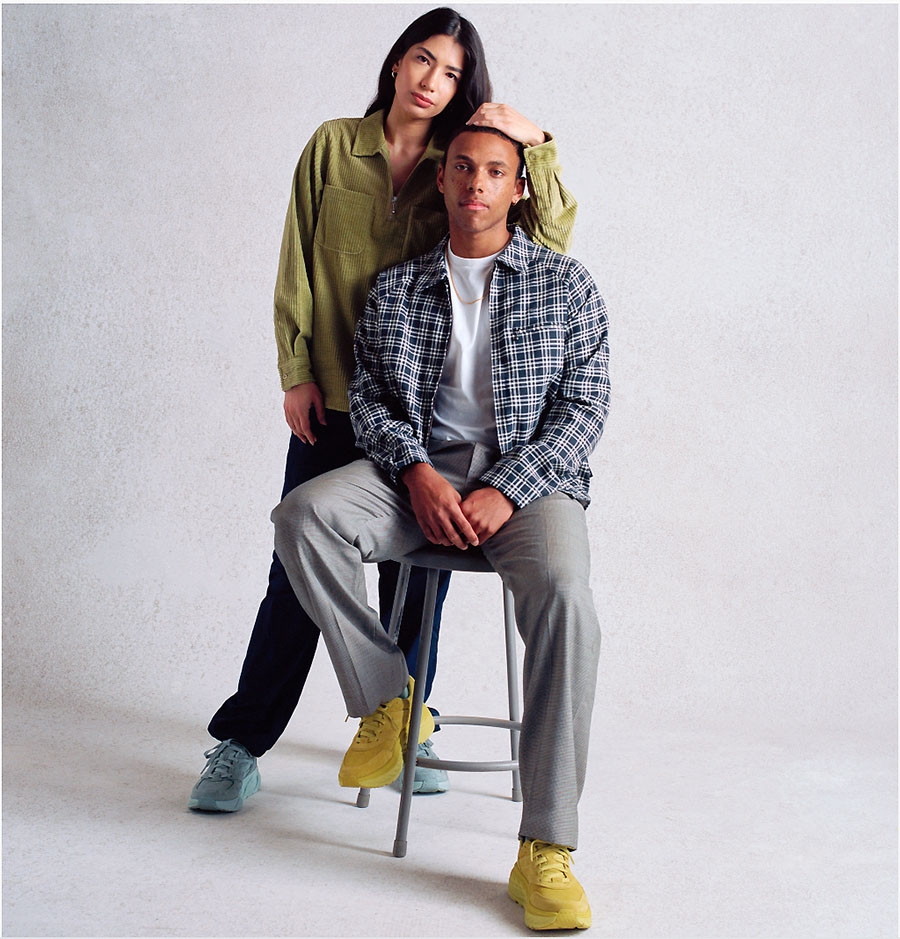 "The increasing scale of Hoka is undeniably impressive, but even more importantly, the brand is growing in the right way and making meaningful progress towards strategic initiates," said Powers.
Powers said that with the uncertainty, Hoka initially doubled down on key franchises with the goal of amplifying hero styles to bring new consumers to the brand. As these styles drove consumer acquisition, Hoka was successful in driving more repeat purchases in alternate products. 
Successes included speed styles with the Carbon X2 and Mach 4, the outdoors with the Speedgoat and Challenger for trail running, and the Kaha for hiking and recovery featuring the Ora flip flops and slides.
From a regional standpoint, both domestic and international posted gains in fiscal 2021 for Hoka, but the international revenue growth rate could outpace domestic off a lower base.
"Looking ahead to fiscal 2022, we anticipate Hoka growth will continue at a rapid pace driven by acquiring new consumers by building brand awareness, retaining existing consumers with product and category innovation, gaining market share with wholesale partners, building global brand presence through a return of in-person event sponsorship, focusing on key markets in Europe, such as Germany and the UK, and increasing the frequency of product drops to maintain excitement with consumers," said Powers. "In addition, as we invest to the longer term, we are earmarking investment in China for the Hoka brand to build a meaningful presence in that region. This includes building a team local to the market and creating a retail presence for the Hoka brand."
Among its smaller brands, Powers said that despite flat revenue for the year, Teva looks to build on the success of its Universal franchise, which experienced strong growth versus last year. The brand also expanded its DTC network and strengthened partnerships with strategic wholesale accounts. He said, "Looking ahead, Teva is focused on being a leader in sustainability, building year-round innovative product for the modern outdoor consumer, taking market share in the closed-toe space with the brand's Ember franchise, building on DTC consumer acquisition, and maintaining a high proportion of 18-to-34-year-old consumers."
Koolaburra's growth came despite scarce product availability and disruptions in the wholesale family value channel. Said Powers, "For the year ahead, we expect Koolaburra to continue building market share with existing wholesale partners through door count expansion, build on the DTC momentum experienced in fiscal 2021 as the brand more than doubled consumer acquisition compared to the prior year, further diversify the assortment through the growth of men's product and women's non-boot categories, which experienced outsized growth this year, and expand the brand's lifestyle appeal through license opportunities with new product adjacencies.
Finally, Sanuk is making progress in right-sizing the brand's distribution focusing on wholesale channel leaders and owned direct-to-consumer. Powers said, "Through this process, the brand implemented a product segmentation and exclusive strategy, tailoring the consumer experience for each unique access point. With an optimized marketplace, we believe Sanuk has the opportunity to build on its loyal consumer base through innovation and comfort and sustainability and continue as a positive contributor to our total company bottom line."
For the full-year ended March 31, 2022, Deckers' outlook calls for:
Net sales in the range of $2.950 billion to $3.000 billion;

Gross margin to be approximately 53.3 percent compared to 54.0 percent;

SG&A expenses as a percentage of sales to be approximately 35.5 percent;

Operating margin to be in the range of 17.5 percent to 18.0 percent;

Diluted EPS in the range of $14.05 to $14.65.
Photos courtesy Ugg, Hoka