Gap Inc. shocked Wall Street by slashing its outlook for the current year due to shipment delays, but its Athleta chain remains on a roll.
For Athleta, year-over-year comparisons were challenged by the pandemic-driven surge in year-ago results, but growth was still achieved, along with hefty increases against the 2019 third quarter.
Athleta's comparable sales increased 2 percent in the quarter year-over-year and grew 41 percent versus 2019.
Total sales for the Athleta chain reached $320 million, up 9.6 percent from $292 million a year ago and 48.5 percent versus $216 million in Q319. Athleta had 220 locations, up from 199 a year ago.
On a conference call with analysts, Sonia Syngal, CEO, Gap Inc., described Athleta's results as "spectacular." She said, "Using its unique and ownable mission to empower women and girls to the 'Power of She,' the brand is investing in new touchpoints that increased awareness and drove new customer acquisition, which has more than doubled, versus Q3 2019."
Syngal noted that Athleta grew brand awareness to 33 percent versus 27 percent last year, according to YouGov. She said awareness was helped by moves to sign gymnast Simone Biles and sprinter Allyson Felix as brand ambassadors over the last year. Both athletes competed in the Tokyo Olympics.
In the quarter, other highlights for Athleta included its entry into Canada, first marked by a website launch in late August, then the brand's first store opening in Vancouver and a second which just opened in Toronto.
Added Syngal, "And customers are quickly embracing AthletaWell, their new immersive digital community rooted in well-being with the active user base growing 50 percent every month. Since launch, we believe this platform has the tremendous potential over the coming years to revolutionize how we monetize ownable brand experiences."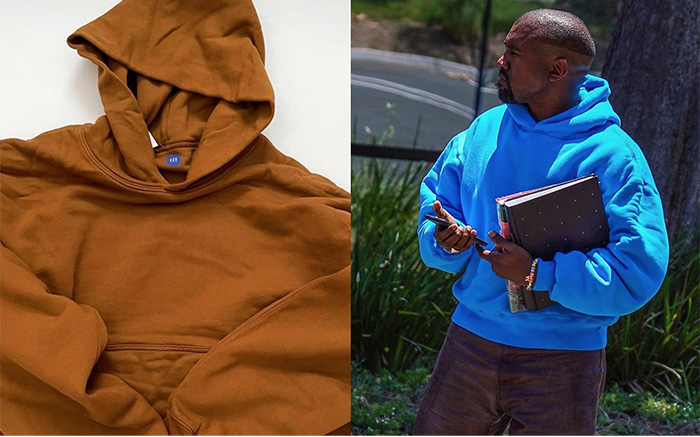 Companywide, Gap, which also owns Gap, Old Navy and Banana Republic, reported net sales of $3.9 billion for the quarter ended October 30, flat from 2020 and one percent lower than 2019. Results fell well short of Wall Street's consensus estimate of $4.44 billion.
On a reported basis, the diluted loss per share was 40 cents. Excluding fees associated with a long-term debt restructuring and the transition of its European markets to a partnership model, adjusted EPS for the quarter were 27 cents, well short of Wall Street's consensus estimate of 50 cents.
Supply-chain disruptions in the quarter shaved an estimated $300 million in lost sales and added $100 million in airfreight costs. Shares of Gap were trading down 22 percent in morning trading Friday.
On the analyst call, Syngal said that coming off record sales performance in Q2, accelerated momentum was seen heading into the back half before being impacted by supply chain disruptions, driven by the two-and-a-half-month closure of its top manufacturing country Vietnam and port congestion.
"While we had planned into the known supply chain constraints as we entered the quarter, including COVID-related closures in Vietnam, the shock to our business persisted longer than anticipated as weeks turned into months," said Syngal. "We have been all hands on deck to address these headwinds and the resulting impact on our business, proactively navigating holiday and beyond, ensuring that the customer is at the center of every decision we make. To secure our supply and meet the needs of our customers, we chose airfreight over ocean vessels for a significant portion of our assortment, taking on extreme transitory costs. We're disappointed in the short-term impact on earnings, but we made a choice to invest in our customer promise and build loyalty that will help sustain growth over the long term."
Katrina O'Connell, Gap's CFO, said approximately 30 percent of Gap's product is manufactured in Vietnam, where factory closures extended to over 2 1/2 months, significantly longer than Gap initially anticipated. On average, the company's inventory in the third quarter was 11 percent below 2019 levels.
O'Connell said, "While our brands all experienced delays in styles and sizes that limited their ability to fully meet strong demand, Old Navy was disproportionately impacted. We believe these supply chain disruption impacts to our sales and margins are transitory, although will persist in Q4 and potentially into early next year."
Among its other banners, Old Navy's same-store sales fell 9 percent in the third quarter year-over-year but remained up 6 percent compared with 2019. At its namesake Gap brand, same-store sales rose 7 percent from the previous year and were up 3 percent versus 2019. At the Banana Republic, same-store sales rose 28 percent from year-ago levels and fell 10 percent on a two-year basis.
Gap reduced its sales growth and profit-margin targets for the year. Gap now expects full-year revenue to be up about 20 percent, less than its prior outlook of almost a 30 percent increase. Gap's expectations for adjusted full-year earnings were lowered to $1.25 to $1.40 per share, from a previous range of $2.10 to $2.25 a share. The supply-chain disruptions are expected to result in about $550 million to $650 million in lost sales, and air freight costs are now expected to amount to about $450 million for the year.
On the call, Gap officials did note that the demand for the active category, which is a big push for Old Navy, the Gap banner and Athleta, remains healthy.
Syngal said, "The power of our portfolio comes to life through our leadership in key categories. Our strong, active and fleece business and our Denim business are expected to generate revenue of $4 billion and $2 billion, respectively, this year, and our kids and baby's business owns 9 percent market share across Old Navy, Gap and Athleta. Even as occasions and wear-to-work categories have strengthened, it's clear comfort and style will sustain."
Syngal also said the Gap's partnership on an apparel collection with rapper Kanye West's Yeezy line is off to a strong start. The CEO said, "Our newest Yeezy Gap icon, the Perfect Hoodie, delivered the most sales by an item in a single day in gap.com history. With over 70 percent of the Yeezy Gap customers shopping with us for the first time. This partnership is unlocking the power of a new audience for Gap—Gen Z plus Gen X men from diverse backgrounds."
Photos courtesy Athleta/Gap