Acushnet Holdings Corp.'s sales jumped 34 percent on a currency-neutral basis in the first quarter, boosted by strong demand for Titleist Pro V1 and Pro V1x golf balls, TSi drivers, and FootJoy golf shoes.
In the quarter ended March 31, sales reached $580.9 million against $408.7 million a year ago, representing a reported gain of 42 percent and a gain of 34 percent compared to 2019's first quarter. Many companies are providing comparisons to 2019, given the year-ago disruption caused by the pandemic. Sales came in well above Wall Street's consensus estimate of $497.7 million.
Among its two key brands, Titleist equipment and gear sales jumped 51 percent versus last year and 38 percent compared with the first quarter of 2019. FootJoy posted gains of 22 percent and 13 percent versus 2020 and 2019, respectively.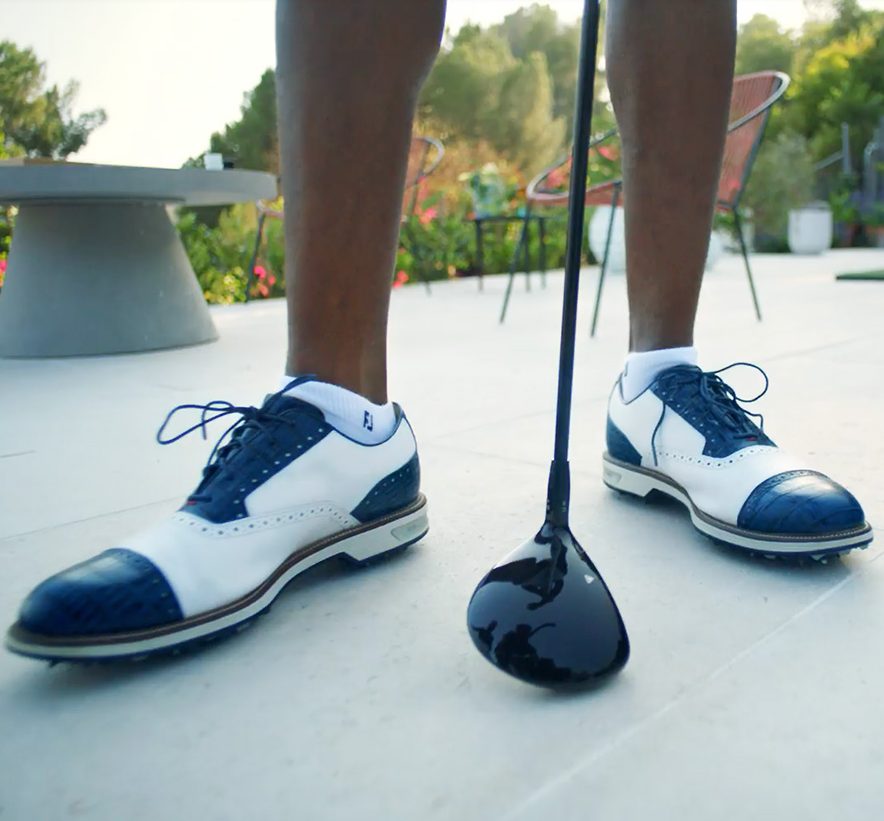 Adjusted EBITDA improved 156.3 percent versus last year and 111 percent versus 2019.
Among categories, sales of Titleist golf balls climbed 49.4 percent (45.7 percent on a constant-currency basis) to $173.6 million. The gains were driven by higher sales volumes of its latest generation Pro V1 and Pro V1x golf balls launched in the first quarter.
On a conference call with analysts, David Maher, Acushnet's president and CEO, said the golf ball category's gains were driven by one of Titleist's most successful new Pro V1 launches. The achievement is especially noteworthy given Acushnet's decision to delay the start of new Pro V1 production last fall to meet fourth-quarter 2020 demand. In February, the Texas storms also disrupted raw materials supply, causing a two-week shutdown at its New Bedford ball plant.
On worldwide professional tours, Pro V1 and Pro V1x balls have been used by 75 percent of players this season, more than nine times the nearest competitor. At the Augusta National Women's Amateur last month, 91 percent of competitors used one of the two Titleist balls.
Sales of Titleist golf clubs jumped 67.2 percent (63.0 percent on a constant-currency basis) to $155.8 million. The improvement was primarily driven by higher sales volumes of its TSi drivers, fairways and hybrids and Phantom X putters, and higher average selling prices across all categories, partially offset by lower sales volumes of its previous generation wedges.
Maher said Titleist golf clubs saw strong demand in all club categories and across all regions. He said, "New TSi metals are leading this growth, complemented by healthy demand for Titleist irons, Vokey wedges and Scotty Cameron putters in the second year of their respective product life cycles. Our Titleist club assembly workflow has been significantly modified during COVID. Yet, as indicated by these results, our golf club operations group has risen to meet new challenges."
Sales of Titleist golf gear advanced 22.1 percent (17.5 percent on a constant-currency basis) to $53.1 million. The gains were driven by volume increases across all categories of the gear business.
Sales of FootJoy golf wear were up 22.2 percent (18.0 percent on a constant-currency basis) to $159.4 million. The improvement was led by double-digit gains in footwear and gloves and high-single-digit apparel growth. Higher average selling prices were seen across all product categories. Said Maher, "FootJoy is building terrific momentum in all markets, with new Premier series, which was the number one shoe at the Masters, and new HyperFlex and Traditions models."
FootJoy partnered with designer Todd Snyder on a limited-edition footwear and apparel range that launched last month to strong consumer response.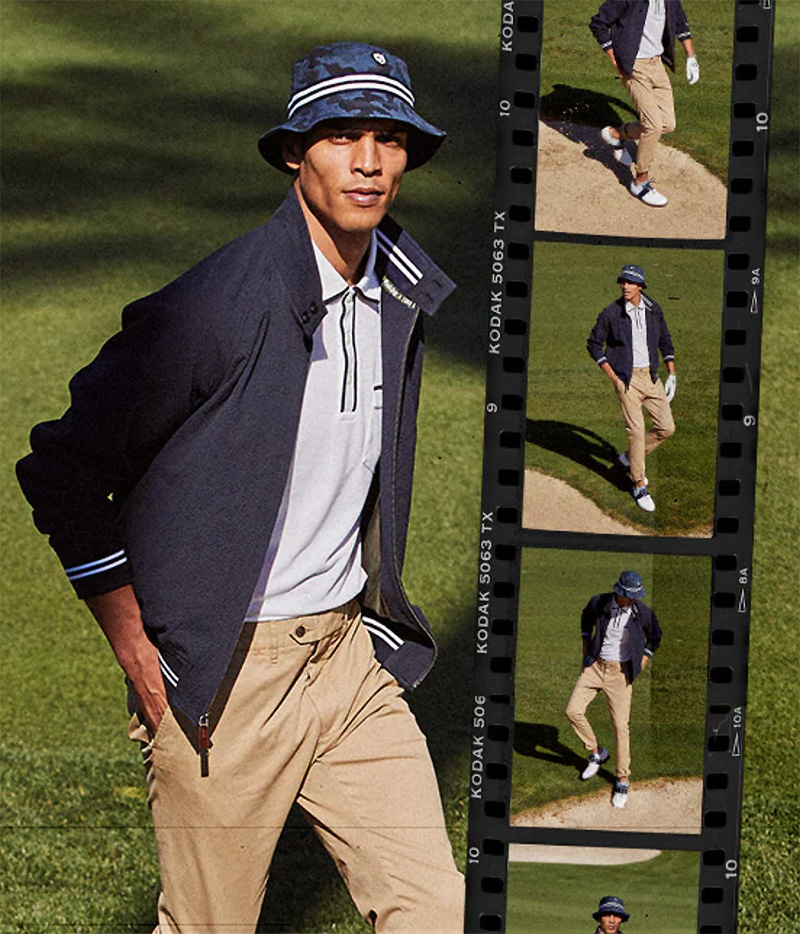 KJUS, the Boulder, CO-based ski and golf apparel brand acquired in June 2019, posted a sales gain in the quarter, with golf and lifestyle growth offsetting a decline in ski.
On a geographic basis, sales in the quarter in the U.S. increased 46.3 percent to $308.6 million, primarily due to gains of $41.7 million in Titleist golf balls, $37.2 million in Titleist golf clubs, $13.4 million in FootJoy golf wear and $5.2 million in Titleist golf gear.
Maher said golf founds played in the U.S. increased 24 percent in the quarter. He said about the region, "Our new products have been very well received, and overall consumer demand for golf equipment remains robust."
Net sales in regions outside the U.S. were up 37.7 percent or up 28.7 percent on a constant-currency basis. By region on a currency-neutral basis, EMEA was down 1.1 percent, but strong gains were seen in Japan, 46.3 percent; Korea, 46.6 percent; and Rest of World, 47.7 percent.
Net income in the quarter increased more than nine-fold to $85.0 million, or $1.13, from $8.9 million, or 12 cents, a year ago. The gains were a result of an increase in income from operations, partially offset by an increase in income tax expense. EPS results nearly doubled Wall Street's consensus estimate of 63 cents.
"Looking forward, we remain enthused about strong demand for Acushnet products, healthy participation rates in most regions and the overall energy and interest for the men's and women's professional games across worldwide tours. Globally, we feel inventories are healthy, if not slightly below normalized levels," said Maher. "Demand for all of our custom-made products is strong, causing extended lead times, which we expect to last through the second quarter. Golf ball raw material and golf club component availability is in decent shape, yet we expect to face periodic constraints through the end of the year, as our supply partners strive to keep pace with demand."
He said avid golfers are making up most of the incremental rounds, and new entrants in juniors, women and younger adults continue to contribute to the game's growth. He noted that the number of new participants in the U.S. is estimated at 500,000 golfers, according to the National Golf Foundation. As noted on its fourth-quarter call, demand for instruction and coaching remains "robust," which is seen as a positive long-term indicator for the game and business of golf.
As a result of these positive early-season indicators, Acushnet raised its expectations for the balance of the year.
Acushnet's 2021 outlook calls for:
Full-year consolidated net sales to be approximately $1.8 billion to $1.88 billion, representing a gain in the range of 11.3 percent to 16.3 percent. Sales were down 4.1 percent $1.61 billion in 2020.

Adjusted EBITDA to be approximately $255 to $285 million, representing a gain in the range of 9.3 percent and 22.2 percent. In 2020, adjusted EBITDA of $233.2 million was down 2.9 percent.
Acushnet officials noted that changes in the timing of launches would impact its quarterly performances. Some launches and deliveries of clubs were pulled forward to take advantage of peak early season demand with the expectation that they'll impact comparisons in the second half. A successful ProV1 loyalty reward program also shifted from golf volume from the second half into the first half of 2021.
For the second quarter, sales are expected to be 75 percent to 80 percent higher than 2020. Acushnet continues to expect sales to be lower in the second half versus both 2020 and 2019 due to the shift in golf club orders.
Gross margins for the year are expected to be negatively impacted by $18 millon to $20 million from freight expense, driven by recent increases in global air and container costs and increased air freight utilization. These conditions are now expected to last through the end of the year. Acushnet is also planning investments of approximately $15 million in the back half of 2021 to capitalize on the momentum within the company brands and across the golf marketplace. The investments include product innovation, golfer connection, digital commerce, and supply chain enhancement.
As a result, first-half adjusted EBITDA is expected to be higher, and second-half adjusted EBITDA to be lower than 2020 and 2019.
Photos courtesy Acushnet, FootJoy