<span style="color: #9e9e9e;">While scores of fitness enthusiasts have embraced connected fitness over the last 12-to-18 months, connectivity has become an expectation for home and club workouts as COVID-19 has accelerated adoption, contends Mark Watterson, iFit's president.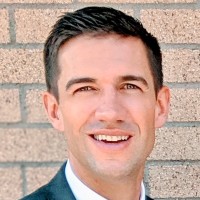 "Virtually all our products sold are connected fitness, this is no longer a trend," said Watterson in an interview with SGB Executive. "It's simply become 'the new normal' for how consumers will work out at home and in the clubs."
iFit, the connected fitness streaming platform, is owned by ICON Health & Fitness which is also the parent company of NordicTrack and ProForm home fitness brands and Freemotion for health clubs and gyms.
With most gyms closed around the world, Icon has seen triple-digit growth across categories — including treadmills, incline trainers, cycles, rowers, ellipticals, HIIT trainers, and strength towers — in recent months as people shift to home workouts. ICON's strength is its wide product range from opening price-point treadmills starting at $599 to premium models at $3,999.
The accelerated growth began in the U.S. in March as lockdown calls arrived. The pick-up was expected as iFit saw significant increases in subscriber usage from countries already on lockdown by early March, including triple-digit gains in China. As more states in the U.S. continued their lockdown orders, iFit usage in highly-populated states like New York, California and Washington likewise increased in high-triple digits.
By early March, iFit's global membership had mushroomed to more than 3.3 million. iFit's paid subscriber base has surpassed 600,000, up a whopping 115 percent since the end of November 2019.
The strength has continued into the early summer months with overall subscribers reaching more than 3.6 million in July. Said Watterson, "We're seeing January usage in the middle of July."
Trends in other countries bode well for continued U.S. growth. Watterson elaborated, "If you look at some of these other countries that have maybe adjusted more to the new norm than the U.S., our European business still continues to be phenomenal. China and Australia are also continuing to see that phenomenal growth. And it isn't showing any signs of decelerating at all."
Watterson believes the accelerated growth in iFit, as well as home fitness amid the health crisis, is partly being driven by heightened attention to health. Exercise has proven to boost the immune system, reduce stress and support mental health in numerous ways. Said Watterson, "Consumers are clearly focusing on maintaining both their physical, mental and physiological health."
But he said the pandemic has clearly accelerated the discovery by consumers of the benefits of connected fitness and how it can advance the workout experience.
Watterson believes the overall popularity of the home fitness trend that's been building over the last few years can be traced to the combination of exercise expertise, engagement and sense of community. While Peloton receives the most hype around the home fitness trend, iFit's parent, Icon, was the early innovator in bringing workout streams to screens with interactive fitness patents issued as early as 2000. Watterson believes iFit's features are helping drive the spike in membership growth.
IFit Brings Interactivity To Connected Fitness
IFit stands out by bringing "three-way interactivity" between the athlete using the machine, fitness equipment and iFit trainer to streaming workouts.
"A lot of people talk about connected fitness," said Watterson, "For us, it's really more about being interactive and really allowing for a completely immersive experience."
The interactivity comes from the continued adjustments in speed, resistance, incline, or decline that are made to NordicTrack and ProForm equipment based on the user's goals, biomechanics and other factors.
Said Watterson, "People are looking to buying cars today that are completely self-driving, and that's what we do with our trainers continually adjusting the equipment for them. They don't have to think about what they should be doing every time they exercise. iFit's expert trainers adjust their machine for them. It lets you have a completely interactive and immersive experience."
iFit's interactivity also means the workout is more personalized for the user. Said Watterson, "We feel pretty adamant that fitness should not be one-size-fits-all."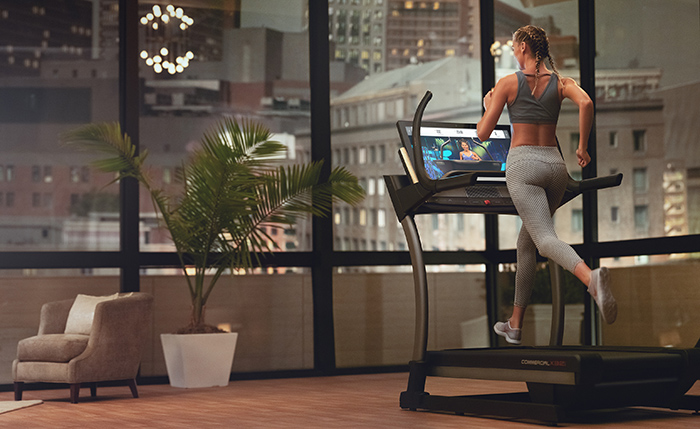 Users are able to engage with thousands of streaming workouts in iFit Studio Class styles and iFit Global Workouts shot outdoors on location in more than 40 countries and all seven continents. Said Watterson, "IFit members on our social media pages post on a daily basis that 'I'm on a 14-day walking tour through Egypt', 'I cycled in the red rocks of Moab, Utah today', 'I'm trekking my way to the summit of Mt. Kilimanjaro for the next three weeks' or 'I rowed the River Thames this morning' — showing their sense of community and referencing just three of the thousands of workouts we've shot on location."
Another differential is iFit's guided interactivity that makes it "progressive" with a focus on specific goals such as a couch-to-5K or a weight-loss target. Watterson said that's been beneficial as iFit is seeing a surge in usage by goal-oriented beginners.
iFit is also accessible across a wide range of price points and experiences. Whether experienced from a 32-inch touchscreen console integrated into the equipment or through a mobile phone or tablet, the iFit content will be identical. Said Watterson, "Our company believes fitness should not be a luxury."
Finally, iFit fits the mobile consumer. Said Watterson, "Whether you're at home or on the go, whether you want to be outside or even in fitness clubs, you can take the mobile app with you and get phenomenal content, and the training goes wherever you go."
COVID-19 Challenges For Home Fitness
Not that COVID-19 hasn't presented challenges for iFit and Icon.
The strong sales have led to lean inventory, but Watterson said Icon's strong relationship with suppliers has helped the company avoid the level of inventory delays faced by other home-fitness upstarts in the space. Said Watterson, "We are doing a really good job of keeping key products in stock and allowing customers to get their products in a timely manner."
Another challenge has been coming up with fresh streaming workout content for iFit subscribers. IFit workouts are shot in iFit studios or shot on location in aspirational workout destinations.
"With shooting new iFit workouts on location was impossible due to travel bans and shooting new workouts in our converted-factory-turned-video-production facility impossible due to social distancing rules, we had to find a new way to meet the business need," said Watterson. The iFit production team created "micro-studio" kits for video, sound and lighting that were quickly researched, purchased and sent to iFit trainers so they could create and uplink workouts from their individual homes.
Said Watterson, "Our trainers work from home like everyone else, but now they can uplink iFit Live Workouts to the iFit cloud every day." The effort will continue with the move allowing iFit to stream content in a wider range of regions across the country and add some intimacy with a look inside trainers' homes. Watterson added, "It's also made it much more relatable to our customers that are at home as well."
COVID-19 also led to new ways to market Icon's home equipment + iFit connected fitness bundle. A Proform Plus program was created to tap the mindset of consumers who pay a monthly health club fee but don't yet have home equipment. ProForm Plus offers an iFit subscription and with that a free piece of ProForm fitness equipment in one of five categories of the consumer's choice: treadmill, cycle, rower, elliptical, and HIIT trainer (combo elliptical/stepper).
The closing of gyms has impacted Freemotion, the commercial division of Icon. But Watterson said Icon pivoted to find a way to continue to work directly with health clubs with a new partnership with Planet Fitness, one of the largest and fastest-growing global franchisors and operators of fitness centers.
As part of the partnership, iFit's most popular trainers, including Ashley Paulson, Jonnie Gale and Zac Marion, introduced a series of streaming workouts available exclusively on the Planet Fitness app. To be used with minimal or no equipment, the workouts are available for free to help consumers seeking workout inspiration while sheltering at home.
"For health clubs, our current and future iFit streaming workouts can be a very quick solution to providing digital solutions for their members," said Watterson. "And when the clubs are reopened, iFit can continue to play a role in their member's fitness journeys within the clubs."
Another significant difference with iFit is that the cloud-based mobile approach extends itself not only to home-use but to clubs and wherever athletes go. IFit's users are able to tap their routines as they travel and are also able to have their workout data accessible from one place.
Watterson said, "The fitness consumer of today now regards fit and healthy as a type of 'omnichannel experience' that incorporates home, club fitness and outdoor activities into their overall lifestyle. Consumers no longer define fitness as an either-or club versus a home situation. The two entities are complements for the consumers' benefit."
Greater Focus On Health Drives Home Fitness
Watterson sees renewed interest in health leading many more consumers to discover connected fitness. He said, "We believe the pandemic has dramatically accelerated consumers' understanding of the importance of fitness and interest in creating an active healthy lifestyle that incorporates daily movement and expert guidance like they will find in iFit."
He also believes that Icon's brands and iFit's affordability and experience will win over consumers. Said Watterson, "In these changing, challenging times, consumers are rediscovering that leading home fitness legacy brands of NordicTrack and ProForm offer the best of both worlds: game-changing innovation and the reassurance that we'll be here down the road for them because we run our company competitively and profitably, we're not just a VC-funded startup."
Photos courtesy iFit